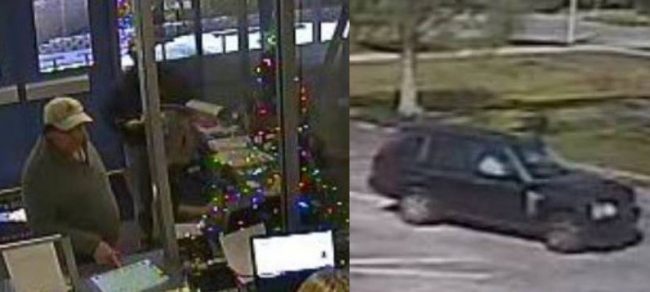 Last Updated: Friday, 7:55 p.m.
Sheriff's deputies identified, located and interviewed the man who sought entry into Wadsworth Elementary and made a reference to a school shooting Thursday morning, raising suspicion and triggering a search for him by Flagler County Sheriff's deputies. He is Ronnie Niemela of Palm Coast.
Niemela is not a threat, deputies have determined. "There are no criminal charges and no suspicious activity to report," a sheriff's spokesperson said. late this afternoon.
The Sheriff's Office said he was in his early 70s.
Deputy Jay Rodenborn was able to identify him through Niemela's vehicle. Deputies found him at his Palm Coast home, where he was cooperative, a sheriff's spokesperson said, granting deputies entry into his home. The sheriff's Sgt. Phil Reynolds interviewed him. "They've determined he's not a threat," the spokesperson said. The spokesperson described the man as "disgruntled" for having had to show his ID at the Wadsworth Elementary lobby. He'd been seeking to go to the school's book fair. It's not clear if he didn't have ID on him or simply didn't feel he should have to show it to get into a school–as men and women from that generation never had to.
"He told deputies he'll be moving in the next two weeks," the spokesperson said.
"We take the safety of our children in Flagler County very seriously, especially in our schools," Sheriff Rick Staly was quoted as saying in a release issued this evening. "I am very proud of the investigative work done by Deputy Rodenborn and the rest of our
team to identify this guy. I also want to thank everyone who shared our Facebook post and sent us tips. Unfortunately, in this day and age we have to follow every single lead because you can never be certain of a person's intentions. Make no mistake, if you make an inappropriate comment or a threat in Flagler County you will receive a visit from the Sheriff's Office."
Tips may be submitted to the Sheriff's Office at [email protected]
The previous story is below.

Sheriff Seeks ID of Man Who Tried to Get Into Wadsworth Elementary–and Referred to a School Shooting
Nov. 29–The Flagler County Sheriff's Office is seeking the public's help in identifying a man who sought entry at Wadsworth Elementary this morning, refused to provide ID and left–but not before making an oblique reference to a school shooting.
The man walked up to the front desk at Wadsworth Elementary At 11:15 this morning and asked where the school's book fair was.
Wadsworth is holding a book fair all week. It open to the public: "The best gift to give is the gift of reading!!!," the school's website advertises. "Wadsworth's Book Fair will be in The Preserve (Media Center). Come in to do some Holiday Shopping!!"
There were also book-fair signs at the front entrance of the school, visible from Belle Terre Parkway. Corie Archambault at the front desk explained to the man that the fair was in the media center, but that he'd have to present ID to get in. That's the protocol in every district school.
"I was informed that the male was giving her a hard time and kept asking her why he had to show ID," Erik Pedersen, Wadsworth's school resource deputy, reported. "Corie advised the male kept asking about the security measures of the school and asked, 'When was the last time the school has been shot up?'"
That got Archambault nervous, according to a sheriff's incident report, though it appears the statement was made carelessly in and jest. "Why, do you have a gun and do I need to frisk you down?" she asked him.
The man then left through the front door. The school resource deputy was able to observe that he was in a black Range Rover. The deputy reviewed the video footage and captured screen shots of the man and the vehicle, emailing the images to the sheriff's office and triggering an "attempt to identify." The deputy also emailed the images to the dozen other school resource deputies in the district.
"At this time it's unknown if he has a child that attends [Wadsworth] but he made no comment that he does," Pedersen reported. (He made no comment that he does not, either, though the sheriff's office facebook page this evening, in its attempt-to-identify notice, stated categorically that "he has no children who attend the school and is not employed there.")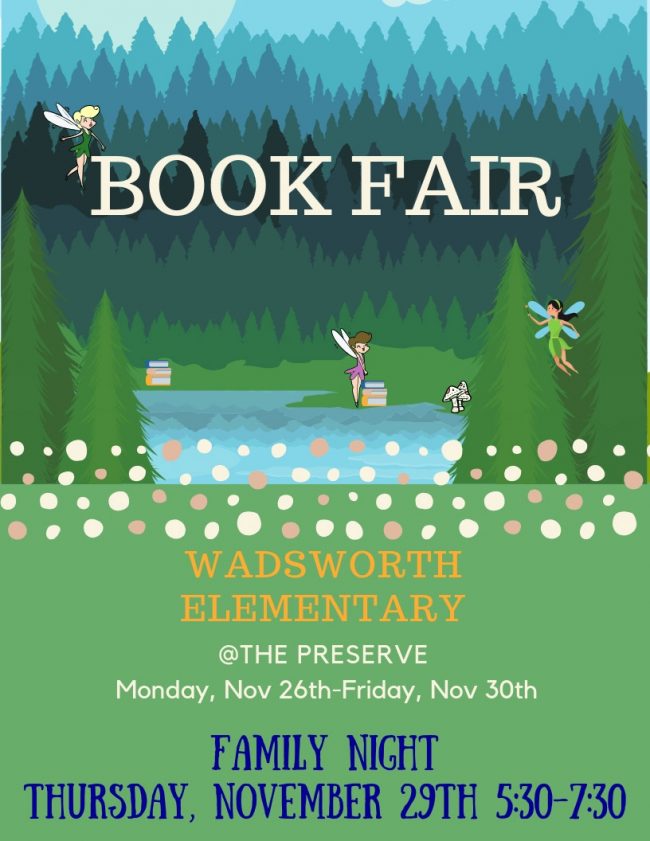 The man is described as white, in his early to mid-60s weighing approximately 200 to 215 pounds. He was wearing a baseball cap, and had gray-silver hair. He stood about 5'9.5".
"It should be noted at no time did he mention that he had a weapon or any intent that he was going to use one," Pedersen's report concludes.
The sheriff's posting on Facebook generated concern among readers. "My granddaughter goes there and FCSO that is all you're going to say?" one reader asked. "Why was he there? What was his reasoning? What was his excuse? Was the Sheriff officer there? So many unanswered questions, and no parents informed. Unacceptable." On the other hand, readers also said that the man was properly turned away.
"What security we had in place worked," Jason Wheeler, the district's spokesman, said this evening. "This person who to the best of my knowledge didn't have any business with the school, went through the security protocols, declined to take part in the protocols and was turned away."
The Facebook posting did not mention that the man had asked about the publicly advertised book fair–or made the reference to a shooting.
Sheriff's Chief Mark Strobridge explained the ongoing attempt to identify, particularly with the man's reference to a school shooting–even if it were not maliciously intended: "That is extremely odd behavior," Strobridge said, "and if we're able to identify and find out who we're dealing with and can do some background on it, we can determine if possibly this person has some kind of grudge or something like that. Here's the problem: If he returned next week to the school with a weapon and said something, and we had this information and did nothing about it, then we'd have missed an opportunity to save lives. Our children's protection is priority one for us."