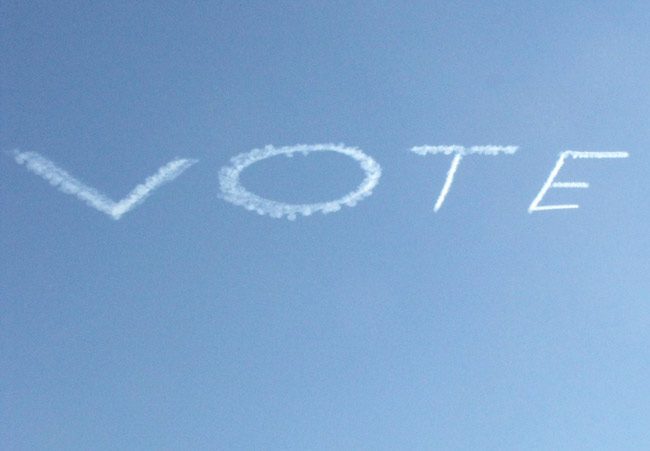 A lengthy ballot was one of the factors that caused long election-day lines in 2012, when Florida voters faced 11 proposed state constitutional amendments.
As Floridians head to the polls Tuesday, they will be confronted with even more: a dozen proposed constitutional changes, in addition to races for governor, the U.S. Senate, state Cabinet seats and host of other state and local elections.
But while the lengthy ballot will cause some delays, it is not expected to be as bad as 2012. One of the main reasons is that a majority of voters will have already cast ballots, either through mail-in ballots or early voting, and will not have to show up at polling places Tuesday.
As of midday Thursday, the state Division of Elections reported more than 3.7 million votes had been cast. That means it's likely more than a majority of the voters who will participate in this year's elections have voted — assuming the overall turnout rate matches the 51 percent turnout in the last non-presidential election year in 2014.
A similar turnout this year would result in about 6.65 million voters going to the polls, although some suggest the turnout will be higher, resulting in more than 7 million voters participating.
As of Thursday evening, 18,977 Flagler County residents had voted by mail and 12,472 had voted early at one of three locations, for a total of 31,449 pre-Election Day votes, shattering previous early-voting records in off-year elections, with two more days to go of early voting. Total Turnout in Flagler is 38 percent so far, a hefty number for an off-year election. Voters who are registered Republican continue to hold a substantial 15,000 to 10,500 edge over registered Democrats who have cast ballots so far, with independents and minor parties at just under 6,000.
The trend for casting ballot before Election Day is expected to continue. In 2012, 47 percent of the voters statewide cast their ballots on Election Day, while it dropped to 31 percent by the 2016 general election, according to the state Division of Elections.
In 2012, voters had to wait for an average of more than an hour in eight counties to cast ballots on Election Day, according to a report by the Brennan Center for Justice at New York University's law school.
One of the worst counties was Miami-Dade. But as Florida's most-populous county, with more than 1.4 million voters, it too is following the trend of more ballots being cast before Election Day. In 2012, 46 percent of the votes were cast on Election Day, while it dropped to only 22 percent in the 2016 general election, according to state numbers.
Following the debacle of 2012, the Legislature took steps that aided the trend for casting more ballots by mail or at early-voting locations.
Changes in election laws expanded the number of days the counties can operate early-voting sites. The revised laws also expanded the types of facilities that can be used for early-voting sites, with the expansion including many state university and college campuses this year.
Nonetheless, the presence of 12 proposed constitutional amendments, which include topics ranging from gambling regulation to voter rights to greyhound racing, will require many voters to take more time in casting their ballots.
It's the most amendments facing Florida voters since 1998 when there were 13 constitutional revisions on the ballot.
"They are taking longer," said Polk County Supervisor of Elections Lori Edwards, based on what she has seen with the early-voting ballots this year.
Edwards, who has served nearly 18 years as a county elections official, said she could not give an average time for the delay.
"You have people well-informed when they walk in and maybe even have a little cheat sheet. They're in and out real quick. And honestly there are other folks that this is the first time that they are even beginning to ponder it," she said.
Edwards, a former state lawmaker, said she and other elections supervisors anticipated possible delays, and one "easy fix" is simply to deploy more voting booths.
As for the amendments, Edwards said while it is only "anecdotal" evidence, there have been consistent complaints from Polk voters who say "they don't understand these amendments and why can't we put them in plain language."
She said a second consistent complaint is that a number of amendments have multiple topics, with voters complaining they might support one issue but not another in the same measure.
On Election Day, Edwards said she anticipates the longest lines when polls open at 7 a.m., with the crowds thinning as the day proceeds.
Her plan is to deploy as many voting booths as possible and then to rely on a "very low tech" solution if necessary.
"We have a lot of clipboards," Edwards said. "We do send clipboards out and say if you don't want to wait for a booth, we understand, and if you're in a hurry you can take this clipboard and go over in the corner where nobody can see you and work on that."
–News Service of Florida and FlaglerLive