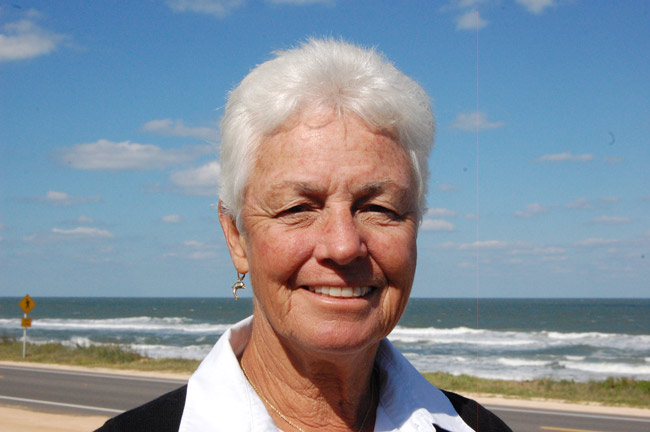 Evie Shellenberger served on the Flagler County School Board from 2002 to 2010. She appeared before the board on Tuesday (May 15), following an appearance by Florida Public Schools Chancellor Pam Stewart, which Shellenberger said confirmed the absence, in Tallahassee, of "anybody up there fighting for us." Shellenberger, describing her journey as having gone "full circle," briefed the board on a letter she had just sent Gov. Rick Scott. The full letter appears below.


Dear Governor Scott,
My name is Evelyn Shellenberger and for the purposes of this letter I want to tell you a little about myself. I have 42 years in education which include teacher, dean of students, assistant principal, principal, director of human resources, student activities director at a high school and school board member including being chairperson for two years. I retired in November 2010 and currently a substitute teacher helping students in danger of failing for numerous reasons. With this introduction you can clearly see that I have done it all and gone full circle. Therefore, my comments are from experience.
Governor Scott, what I see year after year in Tallahassee are laws being added or changed concerning education that are leaving a large portion of a generation behind. With each legislative session, new laws are being placed upon our school systems without removing any previous requirements or extending the school day. Many of these requirements do not address the needs of a quarter or more of the students who have no intention of going to college for various reasons. One very important reason is that due to the lack of family support and living situation, they do not and never will have the skills and knowledge to pass the graduation requirements set forth for all students.
Please note that I have no desire to ask that the challenges be taken away from those who are capable and have parental support throughout their lives. But, sir, this is a different time in education. A large number of students who could succeed in a vocational program and graduate with a trade, where they can become a successful member of society, are being totally ignored and forgotten. All the while our legislators continue to put their heads in the sand and pass more laws increasing the gap for these students.
I have not mentioned money. Why? Because common sense tells you and me that education costs money and new programs cost more money. But this investment must be done and parents and taxpayers must demand that with mandates there must be funding and time to accomplish these mandates.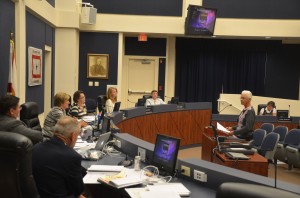 I can tell you first hand now that I am back at the classroom, where the rubber meets the road, that we are going to start losing teachers. The demands to make all students learn equally at the same level, no matter what baggage they carry to school with them, in a college-bound curriculum, is killing them. I see it on their faces and eyes. However, they keep working, tirelessly trying to make it work, knowing that many cannot and will not make it. A huge number of students won't even try.
Will you please mandate that all those making these decisions spend at least one week all day as a teacher in a regular classroom (and in lawmakers' case, recommend it)? Not college prep, high-dollar or magnet schools. The superintendent and principals should make the assignments. Lawmakers and those who shape policy at the Department of Education need to see the real world and spend the week talking to teachers and hear their stories. They would have a huge eye-opening experience. They also need to stop creating new demands and programs for the schools with out funding or additional time allocated.
Our children in the state of Florida are being left behind. If possible I would like to have an opportunity to sit down and talk with you one-on-one about this. My number is 386-503-0632 should you be able to work a visit into your schedule.
Sincerely,
Evelyn Shellenberger

Evie Shellenberger can be reached by email here.