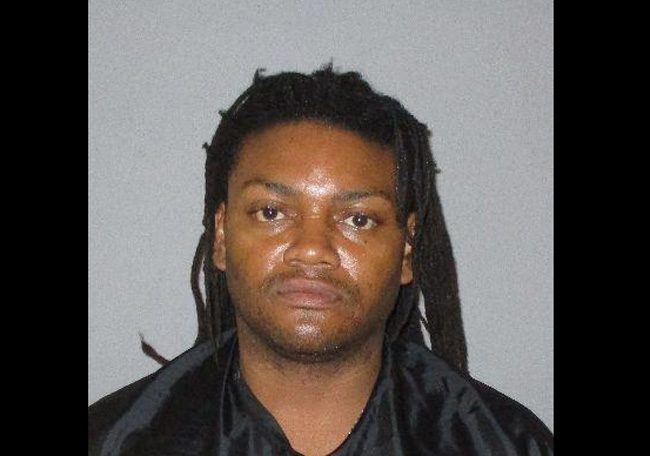 Update: Victor Williams on Oct. 25, 2019 was found guilty of unlawful sex with a minor, but not guilty of the rape charge. See the story here.
Last year Victor Williams, a 41-year-old resident of 12 Big Bear Lane in Palm Coast, was working with children as a respite care provider when he was arrested in a sex sting targeting child predators.
He was working with Divine Choice Home Health Agency, and was tending to a 14-year-old autistic boy (alone) when he arranged to meet what he thought was a 14-year-old child for sex, and passing himself off as a 28 year old. The person he had been communicating with online for the tryst was in fact an undercover cop, and the Daytona Beach house Williams went to for the tryst was part of a sting operation.
He was charged with using a computer to seduce, solicit or lure a child, traveling to meet with a child and using a two-way communicative device to commit a felony, booked at the Volusia Branch jail. He posted $35,000 bond and was released.
The case was pending when Williams last week was arrested on a much graver charge: drugging and raping a 16-year-old boy.
According to his arrest report, Williams drove to the intersection of Birchwood Drive and Biltmore Place in Palm Coast near midnight on Sept. 10, picked up the 16 year old, and drove him back to his (Williams's) house on Bear Lane. There, he allegedly plied him with what authorities believe were margaritas and Four Lokos, the malt drink, then drugged with an orange pill. The boy reported feeling disoriented, then losing consciousness.
The boy woke up to Williams performing oral sex on the boy, who also experienced "anal bleeding and significant pain on the exterior and interior of his anus," according to the arrest report, suggesting the boy was sexually assaulted.
A Flagler County Sheriff's deputy was dispatched to Florida Hospital Flagler on Sept. 12 to investigate an allegation of rape. There, the boy's mother explained she'd found him passed out at his home's front door the next day. When the boy woke up, he admitted to sneaking out and meeting an older man and drinking. But it was after the boy retreated to the bathroom that matters became clearer about the apparent violence of the night: he would not open the door, so out of concern the door was broken down, and his parent saw the boy crying and complaining of pain in his tailbone. Bruises were apparent. The boy was still "out of it," according to an incident report.
His parent conducted an investigation of her own, zeroing in on the possible locations where the child had been taken the previous night, taking pictures, running them by the boy and even knocking on Williams's door and–seeing Williams's phone number on a sheet of paper on the door–called him. He answered.
"Did you rape my son, did you put your hands on my son?" the parent asked.
"Well, he is 18," Williams allegedly responded. "On his online profile he said he is 18."
The mother hung up on Williams, called her sister and called Williams back, so there would be a witness to the call, when Williams continued to insist he had not raped the boy.
"Do you know what consensual means?" she asked him. He said he did. "Let me tell you this," she continued. "If you can even admit to having sex with my son, even though you might think it's consensual, I will not call the police. I will be mad at my son, he went and had sex with a 40 year old man behind my back and is making up a story. It will be his ass and not yours. So did you have sex with my son?"
The suspect allegedly said yes, according to the report, making various statements about how "I took care of him."
The investigation was turned over to a detective.
"During a controlled telephone call," the report states, "Williams admits to sexual intercourse with [the] victim]" and "admits to providing the juvenile with alcoholic beverages and having to care for him because he was so intoxicated while they were together."
Williams faces a second-degree felony rape charge, along with three drug charges. He is being held at the Flagler County jail on $108,000 bond.