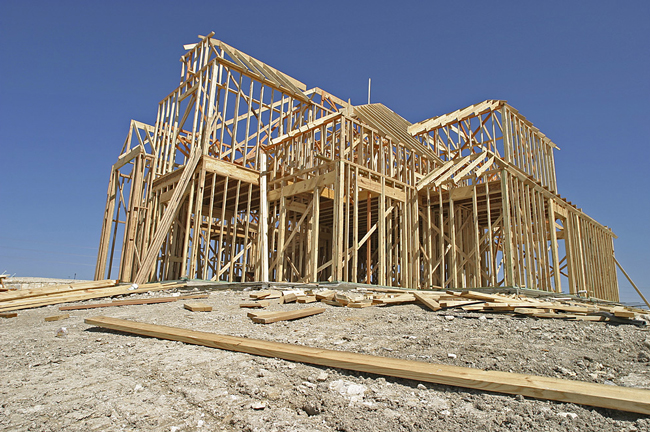 The proposed reform of a law that would return control of short-term rental regulations to counties and cities gained additional support at the Legislature Tuesday as it cleared a second Senate committee and its first House committee with solid backing.
The bills (SB356 and H0307), sponsored by Sen. John Thrasher and Rep. Travis Hutson, garnered a 7-1 vote by the State Senate Committee on Community Affairs in favor of the bill and a 10-3 vote in favor of the House bill from the State House subcommittee on Business and Professional Regulation Tuesday. (A county news release mis-reported the votes as 6-2 and 12-3).
But the first signs of resistance were apparent: Kelli Stargel, a member of the community affairs committee, voted against the bill. She had voted for the bill when it was debated in her own committee in early January, but had voiced concerns about its direction.
Two years ago the Legislature, with a unanimous vote in the Senate and a near-unanimous vote in the House, approved a change in law that forbade counties and cities from imposing new regulations on short-term rentals, though regulation already in place could remain. Flagler County had no such regulations (though Flagler Beach, in contrast, does). The measure was intended to counter the effects of the housing crash by helping home-owners facing stiff mortgages pay their bills by renting their homes to short-term vacationers.
The law had unintended consequences in some places, as in the Hammock in Flagler County, where large homes became, in essence, vacation motels. The homes are located in residential areas. With some homes attracting up to 20 vacationers at a time, according to the county, they generate a lot of traffic and noise, and to county authorities, pose some dangers to occupants and neighbors, should an emergency arise. But Flagler has been barred from addressing the issues. The law also triggered the modifying of existing homes into mini-hotels to accommodate even larger groups of short term renters without the same public safeguards and protections of other lodging establishments.
But the matter has also led to a clash of rights–the right of permanent residents to enjoy their neighborhood as they expected it would be (quiet and residential) as opposed to the right of property owners to do with their properties as they wish, within the confines of the law (including renting out the properties to vacationers). In Tallahassee, what opposition to the law is building is based on property rights principles. But Thrasher, a former supporter of the law two years ago, now says he erred, as do many other legislators.
Flagler County Commission Vice Chairman Frank Meeker and Commissioner Charles Ericksen, who'd attended the January committee meeting, again attended both committee hearings in support of the legislation Tuesday. Prior to the hearings, they also spent time speaking with individual legislative members and their staffs of both committees, a county release notes. Numerous representatives of local government also traveled to Tallahassee to voice their support of the bills and describe the problems they were experiencing in their communities.
"It is important for the Legislature to respect the property rights of individuals who invest their life savings in buying a home in a single-family neighborhood," Meeker said. (Meeker is up for re-election this year.) "Then later they discover a mini-hotel moving in next door. The citizens come to local government and we have no power to address these problems because of the 2011 law."
Ericksen, who is used to being lobbied himself, said the three hours of prep time with legislators and staff was useful. "Some told us right off the bat they were for or against the bill and we pressed them on why," he said. "This information gave us the ability to get more yes votes. It really made a difference."
"I believe our community's genuine heartfelt passion has inspired the members of the Florida Legislature that this is the right thing to do," County Commission Chairman George Hanns said. "I'm proud that our County Commission is strongly united in this goal."
Flagler County, with the assistance of its State Legislative Delegation, is attempting to amend House Bill 883 passed in 2011 which took away all local control of short term vacation rental properties. The result of that bill was a proliferation of mini-hotels permitted as super-sized homes in residential neighborhoods being rented to four to six families at a time without the same rules or oversight a typical hotel/motel.
Flagler County Commissioners and county staff have been traveling, emailing, calling and speaking statewide seeking support for a bill that would return regulation of vacation home rentals to local government.
The Senate bill should be heading to the Senate floor for a vote next. The House version has two more committee hearings before it reaches the House floor.