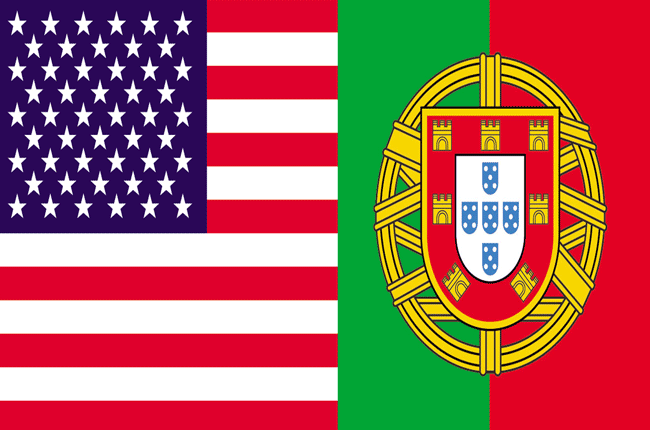 To be great, be whole; exclude
Nothing, exaggerate nothing that is you.
Be whole in everything. Put all you are
Into the smallest thing you do.
–Fernando Pessoa
Arena Amazonia, Manaus, 6 p.m., ESPN
See the minute-by-minute commentary of the game below the preview.
I'm nervous about today's game. I see triumph and agony in equal measure. I see an evening of beer, Xanax and prayers to whatever god-for-hire will listen. I see stars, as in stars and stripes, mesmerizing Portuguese eyes until Cristiano Ronaldo bleeds with tears, but I also see an American collapse at the feet of a Portuguese team too seething to vanish so simply on the very grounds it conquered and called its own for so many centuries. I see a difficult evening ahead. Reading Hegel might be easier.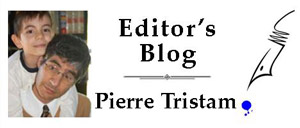 The Americans should win this game. Maybe even easily. But it doesn't feel that way. It feels like the Portuguese are coming off the 1755 Lisbon earthquake from their 4-0 demolition at the feet of Germany, and they're wanting revenge. Europeans love to make their points, any point, against Americans. And Portugal's Cristiano Ronaldo, the world's reigning Player of the Year whose artistry outstrips even his gargantuan ego, is angry. He wants his goals, he is upset at his bumbling, bungling teammates, and he wants his wins. There's a sense of mission–in the fanatical, Jesuitical sense–on both sides. Thios may well come down to whoever is not hungriest for a win: we know both sides are. But whoever is angriest, whoever is meanest, whoever is more able to be more tactically dishonest at the right time, and to give the game's streetwise necessities their due. England's star striker Wayne Rooney had a point when he explained why and how England were eliminated so quickly. England needed to get nasty, he said. It didn't.
"I think you look at teams who have won the tournament over previous years and you can see that nastiness in them," Rooney told the British press. "I think we need to get that in us. Maybe we're too honest, I feel, as a team. So I think, in terms of Uruguay the other night, they stopped the game, they committed I don't know how many fouls. Clever fouls, really, to slow the game down. I think we're a bit honest in terms of the way we play. You see players surrounding the referees — I'm not saying Uruguay did that — but I'm the same now. I want to win the game. I got kicked 10 times and I don't think there was a yellow card given to an opponent. We try and be honest, but maybe that's a fault of ours."
World Cup 2014
---
Goals So far: 150

Matches: 55

Average: 2.78 (2010: 2.27)
Brazil 1, Chile 1 (Brazil on PKs) | USA 0, Germany 1: Small Loss for a Big Win | USA 2, Portugal 2 | USA 2, Ghana 1 | France 3, Honduras 0 | England 1, Italy 2 | Costa Rica 3, Uruguay 1 | Colombia 3, Greece 0 | Chile 3, Australia 1 | Spain 1, Netherlands 5 | Mexico 1, Cameroon 0| Brazil 3, Croatia 1

Maybe it's an Anglo-Saxon thing. The Times last week wrote a piece on the American team having the same shortcoming, if you can call it that. The American players have a fairness streak, an honesty streak, that players against their strengths when they face European and Latin American teams: They don't dive as often, they don't fake injuries, they don't, like Ronaldo and Uruguay's despicable Luis Suarez–who acts like a tortured soul and makes an Olympic swimming pool of any pitch the second any player breathes in his direction–whine and scream and act like six year olds at the drop of a knee.
"Absolutely that's something we don't do the way other teams do," the U.S.'s Sergio Ramos told the Times. "I don't know if you call it a problem or a weakness, but it's clear that the American nature is to try and make everything fair, to try and be fair to the game. That's just how Americans are." It's ironic: one of the most violent nations on the planet, one of its most homicidal, the leading exporter of lethal weaponry by far, one of the last 60 years' greatest purveyors of destruction, mayhem, massacres, goon squads and war crimes from South and Central America to the Middle East, Africa and Southeast Asia, is also visibly humbled by fairness. Oddly enough, that's not a conceit or an exaggeration: fairness is as American as apple pie. It is in the national character's DNA, imprinted there by that tradition of constitutional law and the good old Declaration. Those documents are anthems to fairness. The paradox is that the principle has more currency on home ground than abroad, where all bets are off.
So why can't the Americans turn on the wiles on Brazilian ground?
On paper, the Americans seem to have a sliver-like edge: they're coming off that fabulous–but let's admit it, a touch lucky–2-1 win over Ghana. Key U.S. striker Jozy Altidore was a crumpled mess after he pulled a muscle, so he's not available. But Clint Dempsey, the captain pulling a Derek Jeter, will play despite a smashed nose. Otherwise the team is relatively cohesive.
The Portuguese are dispirited. Germany made a stronger argument in its win against Portugal for winning the World Cup than Brazil has in two matches. (The Netherlands and France have been more convincing, too.) Portugal will be without Pepe, a key defender, who got red-carded in the game against the U.S. They'll also be without Hugo Almeida and Fabio Coentrao, who are injured, and Ronaldo is not all there, either: he has a bad knee. All this argues for openings to the United States.
The Americans have one other advantage. We always hear of football not being a popular sport in the United States as it is in the rest of the world. Well, feast your myths on this: the football federation announced that it sold 200,000 tickets to Americans for this World Cup–more than to nationals from any other nation, except Brazil. Put another way, more Americans have traveled to Brazil to support their team than fans from any other nation. Not bad for a nation where football allegedly doesn't thrive. (Memo to FIFA: your corrupt decision to award the 2022 World Cup to Qatar, which couldn't fill a stadium with its own fans without relying on imported labor, looks crummier and crummier. The award should have brought the World Cup to the United States again, if it's a boon to your sport you want.)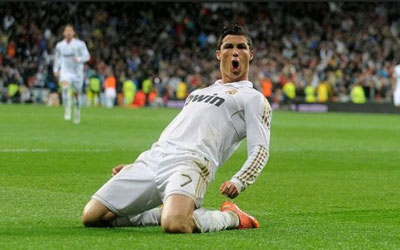 But it's not what's on paper that matters in Brazil. It's what chemical reactions cleats and leaves of grass produce on Natal's Amazonian field. Here's Portugal's X factor: Brazil is practically Portuguese ground. Brazilians will be rooting for Portugal. They speak the same language. They may be willing to set aside memories of being oppressed and decimated by the Portuguese crown for so long, not to mention the abuse Brazilians endured at the hands (and libido) of Portuguese Jesuits, to root for the semi-home team. Brazilians identify with football artistry and style, both of which Ronaldo provides in spades. Unfortunately, no American player comes close, no American has yet developed that flair for play and stardom that would elevate the team's experience from a campaign to a transcendental call to cheers that mobilizes an entire nation. Ronaldo does it. Argentina's Messi does it. Brazil's Neymar does it. The Netherlands' van Persie does it. But no American yet does it. It'll happen, but whoever will be it hasn't yet appeared.
That void plays against the Americans on any world stage, because they don't have a single imposing presence on the pitch. They have a team, the way they've been taught to have from day one. But teamwork has its limits, and nowhere as much as in football, where teamwork is the supporting role, always, for what makes this sport the beauty that it can be: individualism, individual brilliance and execution.
That's what the Americans will be up against when they take the field against Ronaldo and 10 unknowns tonight. And that's why I'm nervous as hell. A win ensures an American berth in the round of 16. A loss puts everything in question, because the Germans will be out for blood against the Americans in a few days, just to put their old star Jurgen Klinsmann, the American coach, in his place. It's a German thing. It's that streetwise lust Americans could learn so much from. Then again, that was the reason they brought on Klinsmann. Let's see the man's work pay off.

Live-blogging the game:
95′: Damn. 2-2. And Ronaldo fed it. That's a damn heartbreaker.
93′: They did a great job killing the clock until a sloppy give-away at the edge of the American box enabled Portugal to put together a string of threatening passes and a weak shot wide of goal, with an American down. Two minutes left.
89′: Who would have thought that the Americans could end up topping a group that includes Germany, Portugal and Ghana. Who would have thought that they would come back from a 1-0 deficit to take a lead. But can they hold it? Can they make American football history? Four minutes, not three, of extra time. Five minutes, not four. An eternity.
87′: I don't want to write anymore. I just want to count down the clock. Six minutes total, with three minutes added on, and a corner kick for Portugal now. This is where Ghana was able to beat the US four years ago, this is where the US must not fail.
86′: Our collective hearts just skipped a few beats, but half the Portugal team was off side, and the ball dribbled beyond Howard anyway.
84′: Looks like the Americans have learned how to use up the clock with fake falls and agonizing torture from skinned knees. Come on now. Six more minutes.
81′: GOAL USA! GOAL USA! GOAL USA! GOAL USA! GOAL USA! The fabulously broken-nosed Dempsey making everything of a sustained attack!
80′: Nani the nanosecond-opening nemesis just tok a shot at Howard's goal that luckily sailed high: Portugal are chasing the ball, they are aware that this is where the US are most vulnerable.
76′: Less than 15 minutes left. The USA is not in bad shape with a tie, assuming it can tie Germany, but a win would be more poetic, and more insurance: a win guarantees a round-of-16 spot, and Portugal's elimination. It would also count in the American legacy far more than most wins, including against Ghana, because this would be a unique come-from-behind win against Portugal. The one unacceptable variable is another Portugal goal. Besler is down. The Americans are losing a player, but they have substitutes to give. He's walking off of his own power.
69′: The goal was due and deserved. The next 10 minutes will decide the game: whether the Americans can not only hold off what will be relentless Portugal attacks, but produce counters that must yield a second goal. This team has at least one more goal in it. Portugal may and may not, and Portugal is wilting. The Americans are not. They must notice that, but they must take advantage of it. And they can take heart because the crowds are with them, too.
63′: GOAL USA! GOAL USA! GOAL USA! GOAL USA! A SUPERB MISSILE STRIKE FROM JERMAINE JONES FROM THE RIGHT OF THE BOX ANGLED PERFECTLY INTO THE FAR CONER OF GOAL, NOT JUST A GOAL BUT A BEAUTY.
Here it is:
62′: Holy what? Ronaldo just took a great run down the right wing, it looked like a one-on-one against Howard the American keeper, he got set, shot, and what? It might as well have been Kathy Lee Gifford taking a short after a few drinks on the morning show. The ball was embarrassed.
60′: Great, great challenge from the Americans to in back the ball at midfield after an American attack, a Portugal attack that looked entitled but ran into American resolve. This is good play. It must pay off.
60′: Portugal have been lucky twice: first with that goal they were gifted, second with the American goal they managed, Lady of Lourdes-like, to keep out of the goal. But luck does not usually hold for 90 minutes. The Americans must keep that in mind and keep doing what they've been doing–and continue to give us what on the whole has been a good game, entertaining, anxious, well-paced on the American side, a bit too self-certain, too entitled, on Portugal's side.
56′: There's some good, impressive defending on the American side, even when Ronaldo is on the ball (as opposed to sprawling on the grass when the Americans steal it from him), but so far in this half it's been a defensive posture all the way for the Americans, which is not what the script called for. A fabulous American attack at the 55th minute gave the lie to that analysis, the goal was empty but for a Portuguese player (not the keeper), and somehow, the ball did not make it in. Horrible luck. This was a Costa shot, it should have been 1-1. The Americans have no luck. No damn luck.
50′: Ronaldo just gave us his impersonation of Greg Louganis for the second or third time in this match.
48′: Portugal opening the second half the way it did the first, controlling, probing, gibing Ronaldo a shot that finds American boots. And managing another close call: the American defense just as in the first half gave a Portuguese a free shot on goal. It went sailing high. The counter-attack by the Americans, forcing another corner, suggests the Americans are still maintaining the composure and tactics that worked well for them in the first half.
Halftime
45′: It could have been 2-0. It should have been 2-0. A Portugal strike hits the goal post. Portugal have it again, shoot, and Howard somehow, unbelievably, Lunquvistically, saves it. The Portugal corner goes nowhere. An excellent first half for the Americans but for that early, terrible burst, and that late attack by Portugal. This has been an even game. It has been a well-fought game. But the Americans must do what they've been doing, with an extra punch.
42′: Ronaldo and Nani combine for a wonderful attack and an even more wonderful Howard save, but a free kick for the lethal Ronaldo, who sends the ball sailing so high that not even Flagler Beach's vaunted tower ladder truck could have hosed that ball.
35′: Portugal manage to pressure the US again, by not for long before another well-executed American build up takes the fight back into deep Portuguese grass, ending with a great shot by Jermaine Jones, saved by the rookie keeper. There is no way the Americans can keep this up without benefiting–even if Ronaldo manages a rare break. But again we're seeing god, deep attacks ending without enough American support in the box. Where are they?
27′: And again an excellent American attack that tricks and wrong-foots Portugal, forcing another US corner. Portugal are not playing well, they're sloppy, confused, and Ronaldo is a non-entity, but can the US capitalize? One more Bradley attack from a Dempsey pass, a superb pass, goes a couple of feet wide of the post: the Portuguese keeper is nervous, Portugal are nervous, the US must capitalize. The longer this goes, the more Portugal will think they can linger, and arrogantly take their time before striking again–which they will.
23′: Let's be clear: Portugal has had longer possessions and better technical maneuverability with the ball, but aside from taking advantage of that early mistake, Portugal have played with no flair, no invention. The Americans have. They've been attacking, finding the holes, taking the shots. This is still very much their game to lose, if they can keep up this sort of attacking style before the humidity takes its toll. But they must make their mark soon. And they cannot afford to turn over in Portugal's half. Take that fantastic strike by Michael Bradley from 25 out, after a good passing sequence by the U.S. Again just clearing the crossbar.
19′: Ronaldo's first dive deep in American territory. The ref doesn't buy it. Nor do 2 billion non-Iberian viewers.
18′: Beasley in a wonderful steal at midfield. The crowd is whistling the US. Dempsey drove the ball all the way to the three-yard line but why was he alone? He has a clear shot at a perfect cross into an empty box against the keeper, and no one there to support him. Dempsey not a minute later took a shot on goal from inside the box, at an angle, it was a good chance, sailed a bit too high. Dempsey needs more support. And more teammates playing like him. He can do damage.
13′: Dempsey just took a free kick that barely cleared the crossbar against the rookie Portuguese keeper: the Americans are managing to reverse the pressure a little, stealing balls now, maintaining possession longer, pressing into the Portuguese half, and now leading a Portuguese player to pretend to be hurt so he can slow the American momentum. Classic European move.
10′: US can hardly keep the ball, but at the 10th minute Fabien Johnson took a great pass down the right wing, crossed it into the box and forced Portugal to give away the corner in the first offensive sequence for the US of note. It did not amount to much, but a couple more of these and the confidence builder will simmer enough for a goal.
5′: Not five minutes in, and Portugal take advantage of a mistake at the back end for a crushing goal by Nani. This goal was a gift and a crime of a give-away. The crowd is clearly, loudly pro-Portugal, and delirious when Ronaldo touches the ball, as he did once before the goal. The ball has been almost entirely in the American half, and was back there again soon after the goal. Portugal with that goal will feel invincible. The beer is not tasting so good.
The Portugal goal:
T Minus 1: I'm irrigating the occasion with my first full beer since radiation ravaged my throat a couple of months ago. It's a German beer, in honor of Jurgen Klinsmann, the German coach of the USA team. Let's hope it pays off, and that that hug by Cristiano Ronaldo of US keeper Tim Howard wasn't laced with cyanide. Here we go.