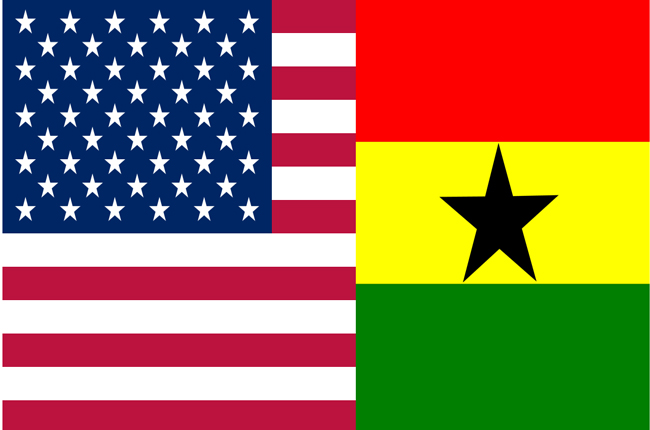 Estádio das Dunas, Natal, 6 p.m., ESPN
See the preview below, and the live-blogging of the game below that. Here's a highlight reel.
The last and only time I watched Ghana play the USA was on June 26, 2010, in the round of 16 of the 2010 World Cup, with Eddie Johnson, the on-again, off-again U.S. star, who had been cut from the team and had tow watch the game with us at Hooligan's in Palm Coast. We were among the 20 million Americans watching the game that afternoon. A heartbreaking game, too. The USA had played very well at the group stage, winning their group by not dropping a game–tying England and Slovenia and beating Algeria. They had every reason to think they could take Ghana. They tied 1-1 after regulation and a dominant second half by the U.S., with Landon Donovan setting up chance after chance in front of goal (it was Donovan's penalty kick that produced the tie). But no second goal. The game went into extra time. Ghana somehow mustered a momentum they had not shown in the second half. Three minutes into overtime, Ghana's Asamoah Gyan scored, and Ghana, known as the Black Stars, went on to the quarterfinals. (you can watch the whole match below.)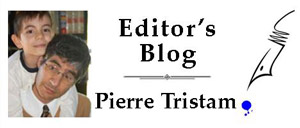 Ghana should have been a semi-finalist: they played a terrific match against Uruguay and looked to have scored the ti-breaking goal in the final minutes, but they did not bank on the despicable Luis Suarez, who stopped the goal with his hand and a grin to boot. He was red-carded, and Ghana somehow missed the penalty shot that followed, and Uruguay won in one of those unforgiving penalty shoot-outs. So it's not just the USA who have something to prove. Ghana is coming into this World Cup seething for revenge–not against the U.S., but against history. Which means that Ghana see the U.S. merely as a little obstacle in the way. The Americans must overcome that psychology and make Ghana think that they are the minor obstacle.
It won't be easy. Ghana's team is stronger this year than it was four years ago. The Black Stars are fielding strong midfielders like Sulley Muntari, Michael Kwadwo Asamoah (Juventus) and Kevin-Prince Boateng (Juventus). One help to the U.S.: the Black Stars' back line is as questionable as the Americans'. The first 20 minutes of the match should set a tone that will tell us a lot of what we need to know about the U.S.
World Cup 2014
---
Goals So far: 150

Matches: 55

Average: 2.78 (2010: 2.27)
Brazil 1, Chile 1 (Brazil on PKs) | USA 0, Germany 1: Small Loss for a Big Win | USA 2, Portugal 2 | USA 2, Ghana 1 | France 3, Honduras 0 | England 1, Italy 2 | Costa Rica 3, Uruguay 1 | Colombia 3, Greece 0 | Chile 3, Australia 1 | Spain 1, Netherlands 5 | Mexico 1, Cameroon 0| Brazil 3, Croatia 1

For the U.S., there will not be a Donovan this year. There is a Johnson, but not Eddie: Defender Fabian Johnson is on the squad. And the great Jurgen Klinsmann, who took Germany to the semi-finals in 2006 but is already on record saying the US cannot win the tournament–not a terribly dishonest thing to say–is leading the Americans. Klinsmann replaced Bob Bradley after the US's ridiculous 4-2 loss to Mexico, at home, in the 2009 Gold Cup.
Johnson's omission was and was not a surprise. He'd been a key help in early qualifiers for the United States. But he's unpredictable on and off the field. He can be a sizzling presence on field. He can also be undisciplined, on the field and off of it. That's usually a cardinal sin in the eyes of a German. He didn't make the provisional 30-man roster. Some derogatory comments Johnson made about his new D.C. United teammates didn't help, though Klinsmann claims that played no part bin his being cut.
Klinsmann explained four weeks ago: "His comments and the recent couple of weeks had actually nothing to do with the decision and I spoke with Eddie quite for a long time and tried to explain it as good as I can It has to do a little bit with we only take six forwards into the 30-man roster and then there's Landon Donovan also competing for one of those spots – I don't see Landon as a midfielder, I see him clearly as a striker, as a forward. You go through every one of those players and you evaluate their strengths and weaknesses and what they bring to the table and I just felt like, 'OK, the way I want to build that puzzle for the 23-man roster, I see those players now competing a bit ahead of the curve.' But I always recognize Eddie's value and his strengths overall, and not only by scoring some very important goals getting us to Brazil, but he's a player that can make a difference within a second of being on the field with scoring a goal or making an assist."
So let's ask again, despite Eddie's occasional difficulties: relative to his other teammates' questions, why the hell cut him, when not even Donovan made it?
Klinsmann will be fielding a 4-4-2 formation abounding in questions. The back line is iffy, slow, and can be intimidated, overtaxing excellent keeper Tim Howard (of Everton). Jermaine Jones, Michael Bradley (son of ex-coach Bob), Fabian Johnson and Graham Zusi are strong midfielders, with Clint Dempsey and Jozy Altidore usually up front, but Altidore hasn't been scoring. Klinsmann is an exciting coach who likes high-paced games full of aggression and verve. When he gets them out of his team, they can be inspiring. When they wilt, they can be painful to watch.
It's the inexplicable side of American soccer: the sport hasn't stopped growing in the United States, almost 70 American footballers play in Europe's best leagues, football is no longer a minor sport on television, and millions of dollars back player development at every level, starting in the littlest leagues. Still: nothing like a commanding team has emerged. European and South American teams don;t take the USA seriously, and team members themselves play with the sort of self-doubt usually reserved for Gunter Grass novels and Samuel Beckett plays.
They'll be wanting to avenge that loss to Ghana four years ago, and to face down the great Michael Essien, Ghana's centerpiece and a really a beautiful footballer to watch as a midfield playmaker, though at 32 he is no longer the force the Americans had to reckon with four years ago. (And in fact he starts this game on the bench.) The Americans should also feel enlivened by Germany's 4-0 crushing of Portugal earlier today. Portugal fielded a team that consisted of Cristiano Ronaldo and 10 others, one of whom–Pepe–got himself ejected, rightfully so, for head-butting a German player toward the end of the first half: Pepe is vital to the Portuguese. His absence will be a gift to the United States.
Keep in mind: The U.S. are in one of the tougher groups of the World Cup. After Ghana and Portugal, they face Germany, a match they cannot possibly win if today's display of German prowess and control is any guide. A win against Ghana is crucial, as will be at least a tie against Portugal, if the Americans are to advance. Their chances are slim, but it's football. Anything can happen. Ask Spain.
The posted line-ups:
USA:
1. (G)T. Howard
23. (D)F. Johnson
20. (D)G. Cameron
5. (D)M. Besler
7. (D)D. Beasley
15. (M)K. Beckerm
13. (M)J. Jones
8. (M)C. Dempsey
4. (M)M. Bradley
11. (M)A. Bedoya
17. (F)Altidore
Ghana:
12 Kwarasey(G)
4 D. Opare(D)
19 J. Mensah(D)
21 J. Boye(D)
20 K. Asamoah(D)
11 S. Muntari(M)
17 M. Rabiu(M)
13 J. Ayew(M)
7 C. Atsu(M)
10 A. Ayew(M)
3 A. Gyan(F)
The game as it was blogged live:
USA WIN! USA WIN! USA WIN! USA WIN!
95′: Less than a minute to kill!
90′: Five minutes of added time. Too far into eternity. The Times this morning ran a story about the Americans having too much fairness in them to fake injuries, dives and other typical football shenanigans. But they're putting on a good show of time-killing here, and who can blame them.
86′: THEY HAVE GUTS FOR HEART! 2-1 US! 2-1 US! JOHN BROOKS, A SUBSTITUTE PLAYING IN HIS FIRST-EVER GAME HEADS IN A CORNER, AND IT'S A 2-1 LEAD FOR THE US, indisputably deserved.
81′: And there it is. Ghana equalize. A backheel pass to Andre Ayew, and he left-foots it past a diving Howard.
79′: Finally, a sustained attack by the US finished with a great shot on goal by Dempsey. Saved.
77′: Graham Zusi comes in for the US, replacing Alejandro Bedoya–an exchange of midfielders. Why not an extra defender with a little over 10 minutes left in this World Cup of comebacks?
73′: Let's give the American defenders their due too. They've been overworked, but they've done well despite a few miscues. Still: the ball remains in the American half. The Ghanians have so far put together 53 so-called "dangerous attacks" to the US' 13.
71′: Very, very surprised it's taken so long for Essien to get in the game, but here he is. The playmaker.
67′: It's become dispiritingly repetitive, one Ghana run after another, one shot on goal after another, one cross-clearance after another. Sooner or later that ball is going to hit a couple of feet lower. Why the Americans are not managing a single meaningful attack is beguiling–not just for this game, but for subsequent games. They are not showing the sort of character Ghana is showing at the moment. There is defensive desperation in their step, and no sense of invention. And when they do manage a ball into the Ghana half, which has been rare, they lose it. Let's not forget the loss of Altidore and what may be a loss of Dempsey's effectiveness.
58′: Ghana's attacks have become relentless, forcing Tim Howard to make another diving save and yield a corner, though the ball was sailing wide. You sense Ghana's goal is a matter of time. Too much resting on Howard's hands, too little on the US' attacking line.
55′: Luckily for the US, Ghana are not able to do more than control the ball rather than drive it near target, into the penalty box. That leaves them shooting from distance, as Montari just did, very well, but just past the post. That was followed by another Ghana attack from Muntari again, a wonderful cross into the box, with a Ghanan within arm's reach of keeper Howard, but he headed it above the crossbar, a lucky, lucky moment for the US.
51′: A nervous, bloodied USA starts the second half without the confident certainty of the first half's opening minutes, and on the heels of Ghana looking to capitalize on its surplus of possession, shots and opportunities. Let's hope this does not turn into a defensive exercise for the US because they will lose it.
half-time
48′: An unusual, almost touching moment of conflict resolution between Jermaine Jones, Sulley Muntari and Swedish ref Eriksson, who could have carded either player but had them shaking hands instead, just before one late attack by Ghana that was easily booted away. A good scoreline at half-time, the US leading 1-0.
43′: A good American attack that ended with a rather weak shot on goal but that also served to break a rhythm Ghana had been building up in efforts to score before half-time. The result: a retrenchment among Ghana, and a couple of aimless shots that turn the ball over. Ghana look to be craving half-time to regroup. With the US having a free kick from far in Ghana territory at the 45th minute, and a pretty good direct shot on goal punched away by the keeper Kwarasey for a corner. Five minutes of added time is a long time.
38′: The Americans are giving Ghana too much space near their penalty box.
Here's Dempsey's great goal:
32′: Fantastic, Henrik Lundqvist-worthy save by Tim Howard from a bullet from the top of the box, but during the play another American attacker is kicked in the nose and fell to the grass bleeding: none other than Clint Dempsey, the goal-scorer. He's taken off the field. Looks like he'll come back on. But this can't help. Dempsey returns in the 36th minute.
28′: No wonder it's been quiet around here. Joe Biden is in Brazil. The game has settled down a bit, lots of back and forth between goals but no significant attacks. The referee seemed to have missed a call in favor of Ghana: a player was clipped quite viciously at the top of the box, ref played the advantage, too carelessly in this case, but to the advantage of the US: no direct kick given. The goal incidentally was not the fastest in World Cup history, but actually the fifth fastest, well behind the 11th-second goal by Turkey's Hakan Sukur in the 2002 World Cup, in Turkey's 3-2 win over South Korea. On South Korean soil.
24′: So far Ghana's had possession 60 percent of the time, but possession in football is not too significant if it doesn't get past the penalty area. The shots are pretty even. So is the play, making for a good match.
19′. Another fantastic counterattack by the US, a cross to Altidore who almost made it 2-0 from in front of goal but for a Ghanian's well-timed block. Ghana not yet rattled though, they go right back at Howard as Essien watches from the sideline. But some very bad news here: on a run down the left flank, Altidore collapsed, grabbing his hamstring: he looks injured. If that's the case, the US are in major trouble. Altidore is being carried off. Let's hope it's just Altidore and not American hopes.
15′. Ghana have regained control and pace of the game, managing three mild attacks in a row that forced Tim Howard, the U.S. keeper, to do a little work–easy work, but the ball has been in the American half for a few minutes in a row too many, and a counter-attack for the Americans was foiled by an off-side.
7′. US sustaining the pressure, taking advantage of Ghana's seemingly lost half step compared to four years ago, with another daring Altidore header on goal and pretty good ball control.
1′. HOLY BLOODY HELL, and in the best way! 30 seconds in, Dempsey dribbles it in from the left wing, off a throw-in, past two defenders in the box, left foot, and we're up 1-0! Fastest goal of this World Cup, and it's to the US. Great way to lighten the pressure but beware undue assumptions.
K Minus 1: Get ready for one of the most anticipated matches of this World Cup. No matter what sort of sports fan you are, this is bound to get you going.
K Minus 5: The flags are out, the players are out, the ghosts are hovering, the chills are defying the humidity (though watching on a big screen in an air-conditioned Floridian locale helps).


USA 1, Ghana 2: The Whole Match, June 26, 2010