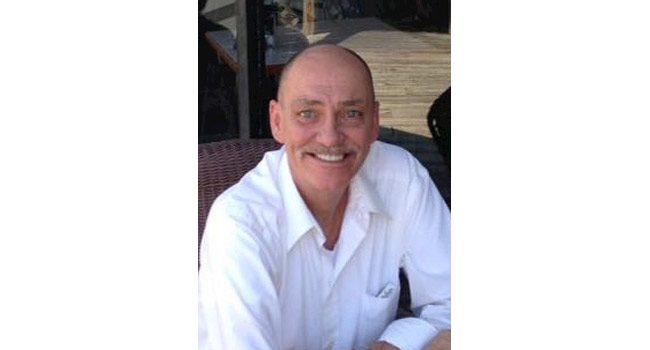 Last Updated: Feb. 19
Days before his death at Florida Hospital Flagler on Monday, Theodore Van Beveren, 61, had been arrested for the final time at his home on Providence Lane in Palm Coast. He'd violated his probation, testing positive for alcohol and lying about it to his probation officer. On Feb. 7 he'd been sent to the hospital for court-ordered detox, and was due back at the jail on Monday.
After the hospital contacted jail staff to come pick him up, a sheriff's incident report states, Van Beveren "went into cardiac arrest" and died. The incident report is vague: Van Beveren, according to the hospital, went into cardiac arrest at 2:37 p.m. and was pronounced dead at 2:56 p.m. At 4:13 p.m., a deputy was dispatched to the hospital. It's not clear when the hospital had contacted the jail to take Van Beveren back when he was alive, though it had done so earlier in the day: "He was cleared by hospital staff, who contacted FCIF to have Theodore transported back to the jail," the incident report states.
A circuit judge had ordered Van Beveren to the hospital for detox on Feb. 7, signing an order that allowed Van Beveren to be transported there from the jail, but to be left there, unguarded, until he was cleared by the hospital to return to the jail. "PLEASE DO NOT RELEASE INMATE!!!!" a note at the foot of the Feb. 7 "Receipt for Prisoner" with sheriff's letterhead states.
The only other detail on Van Beveren's death, according to the sheriff's incident report, is that Noreen Binder, his girlfriend visited him in his room at approximately 2 p.m. She was no longer there when a nurse went into Van Beveren's room, though it's not clear whether the nurse did so because of Van Beveren's cardiac arrest. (Binder wrote in an email that the last time she had seen Van Beveren was the afternoon of Feb. 12, not Feb. 13.)
Van Beveren had been rearrested and jailed on Jan. 31, two weeks after seeing his probation officer. The test from that visit had to be sent to a lab, which is why there was a lag between his visit to the officer and his arrest, after the test came back positive. The arrest on a probation violation was only the latest ion a long series of arrests involving guns, drinking, drunk driving, aggravated assault, negligence, and probation violations.
In 2009, he faced half a dozen charges, including the improper exhibition of a weapon and drunk driving, after taking out two guns at Smiles, the bar on Old Kings Road, and kept them in open view, also placing several rounds on the counter before walking outside to load one of the weapons. The bartender refused to let him back in. Van Beveren was stopped by a deputy at Houligan's. His blood-alcohol level registered at 0.254 twice (the legal limit is 0.08 in Florida.) He was later convicted of drunk driving, and adjudication was withheld on the improper display of a firearm, in exchange for six months' probation and community service.
In 2012, he was outside his house on Providence Lane when he shot his .45 Glock into the ground to scare boys who had been playing basketball across the street. The basketball had rolled onto his property. He faced several charges, adjudication was withheld on all of them, he was again placed on probation. Two years later he was the subject of an injunction filed by a woman "for protection against repeat violence," but Circuit Judge Dennis Craig dismissed the case two weeks later.
At the end of 2015, he was charged with aggravated assault with a deadly weapon after an altercation with a neighbor. The neighbor had been talking to a friend when Van Beveren came outside to get his mail. Van Beveren allegedly called his neighbor a name, took out a gun and pointed it at the neighbor, promoting the neighbor—who'd apparently had run-ins with Van Beveren before—to call 911. "You messed up this time," the neighbor told him. (Van Beveren claimed to police that the neighbor had borrowed and not returned a shotgun.) Several witnesses corroborated the brandishing incident, and Van Beveren acknowledged having drunk "numerous" glasses of wine at the time. Five firearms were removed into evidence by the sheriff's office at the time of the incident.
He was placed on four years' probation, which entails regular check-ins and tests with a probation officer. It was on such a check-in in mid-January that Van Beveren failed a urine test. Since his condition of probation was to abstain from all alcoholic drinks—and since it's a chargeable offense to lie to one's probation officer—a warrant was issued for his re-arrest. After he spent a week at the jail, he was transferred to Florida Hospital Flagler, from where he never returned.
The jail listed his final "release" date as Feb. 14.
In a Feb. 18 email, Binder wrote that the article about Van Beveren's death "misrepresents how he lived most of his life."
Binder continued: "I'd like to share with your readers the man that I knew. We dated about ten years ago and he was not the person you wrote about yesterday. After we broke up about 8 years ago we remained very good friends. Over time as his health deteriorated I became his caretaker right up until he passed away. Theodore struggled with the disease Alcoholism which contributed to his demise and problems with the law. He went to rehab countless times and would quit drinking for awhile but couldn't break free of this addiction. If there's anything good to be taken from your article I would say to parents, please tell your kids, 'DON'T DRINK,' don't even try it. You never know when your kid can become an alcoholic.
"Theodore Van Beveren was one of eight children. He was a loving son, brother, husband, uncle and most of all Friend. He would help countless people over the years and would go without if he could help someone else. During his time living in NJ he was very accomplished in his trade and owned 2 beautiful homes. One of those homes was a 2 family in Clifton, NJ. His Mother lived upstairs and brother and family downstairs. Ted and his siblings all chipped in for their Mother's expenses. This is the type of close knit family Theodore was a part of and I want people to know about.
"There is a huge void in my life right now but my faith is strong and I am at peace because I know my dear friend Theodore is at peace."
Binder provided Van Bevere's obituary, which appears below.

Theodore Van Beveren's Obituary
Theodore Van Beveren, 61 of Palm Coast, died Monday, February 13, 2017. Born is Passaic, N.J., he resided in Clifton and Pequannock, N.J., before moving to Florida 15 years ago.
Teddy was employed as a cabinet maker for Colfax Cabinet in Clifton before starting his own construction company, Dutch Masters, also in Clifton. He is a former member of the United Reformed Church of Clifton.
In his leisure time, Teddy enjoyed riding his Harley Davidson and listening to 'Oldies' music. He will always be remembered for his sense of humor, and the ability to make you laugh even in the most difficult times.
Teddy is predeceased by two wives, Laura (Yuhas) and Jennifer (Collis) and by a sister, Carol Barilari. He is survived by two brothers, Lambert and wife, Laura of West Milford and James and wife, Doreen of Garfield, by four sisters, Diana Wasdyke of Oak Ridge, Jessie Dunitz and husband, Stanley of Clifton, June Bellini and husband, Renzo and Alice Pasquale both of Pompton Plains, by 19 Nieces and nephews, 23 great nieces and nephews, and his dear friend Noreen.
Funeral services were held on Feb. 16 at Allwood Funeral Home in Clifton, followed by burial at Cresthaven Memorial Park.