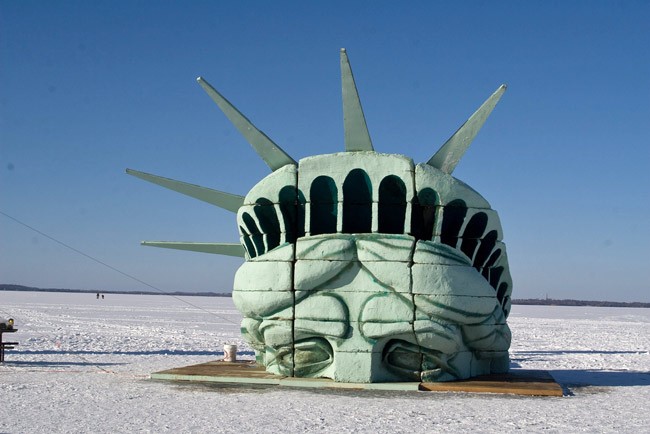 Sad irony. Twenty-six years after the fall of the Berlin Wall, the United States is the nation with the world's most disgraceful wall while Germany, preparing to welcome and grant citizenship to 800,000 refugees–one refugee for every hundred German–is the nation that best lives up to the Emma Lazarus words at the Statue of Liberty: "Give me your tired, your poor, your huddled masses yearning to be free." How false those words sound against the disdain America shows the children of its nearest neighbors. How phony they are in  America's response to the refugee crisis in Europe and "what is superciliously called the Middle East," as the writer Arundhati Roy put it.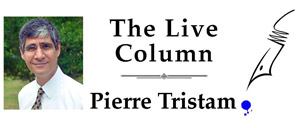 But it's only the latest act of criminal hubris on America's part. We started the war–the war crime, really–that birthed ISIS. It's only fair, in the calculus of a nation fabricating absolution where it can, to turn our back on the greatest humanitarian crisis of the century and call it someone else's problem. We bomb well. We disrupt. We shatter. Just don't ask us to rebuild.
I have no reason to be sympathetic to Syrians. I unfortunately know a minor something about being a refugee, and for the same reason that Syrian refugees are pouring out of their country by the millions. The last night I spent in Beirut before escaping in 1978 was in an apartment building that was near a high rise out of which jutted Syrian howitzers. The howitzers had been quiet for a day or two. We were desperate to make our exit. We took our chances. At the time, the father of the current Syrian leader was occupying Lebanon and bombarding much of it, though thankfully for us he wasn't using barrel bombs. We were lucky in my family. We could make our exit with a few dollars in our pocket and a place to go. We weren't refugees in the mattress-on-our-backs sort of way. But our nation was taken from under us. Lebanon would be occupied by the Syrian army for 27 more years.
When the Syrian civil war began I was cheering the rebels, whatever they were at the time. I thought Syria might have its piece of the Arab spring and Bashar el Assad would be overthrown. But that Arab spring turned into the century's Balkan wars, with Syria its bloodiest front. Refugees have been pouring into Lebanon ever since.
Most people have no idea what that means. Lebanon is a country about a third smaller than Connecticut. It had a population of 4 million, not counting about half a million Palestinian refugees who've been there for decades after being expelled by Israel, and not counting the thousands of Iraqi refugees left from the exodus created by George Bush's war.
Since the Syrian civil war began, 1.1 million Syrians have taken refuge in Lebanon. Imagine that. It's as if 5 million people suddenly poured into Florida and required emergency assistance—not for a week or a month, but for the foreseeable future.
Lebanon isn't a rich country. It's barely recovered from its own civil war. It's not equipped to offer asylum to so many. But it has. It's taking care of more than a quarter of the 4 million Syrians who've fled. And it can be excused for finally shutting down its borders, causing refugees to look beyond the Middle East. Now they're pouring into Europe. And Europe is panicking, shockingly. It was not until the images of 3-year-old Aylan Kurdi, the Syrian toddler whose cadaver washed ashore in Turkey, and of Petra Laszlo, the Hungarian Hun who kicked one refugee child and tripped a father and his child, that the continent's conscience began to stir.
Laszlo kicked and tripped just three people. They got up and kept going. American and European policy is kicking and keeping down millions. We're all Laszlos on steroid.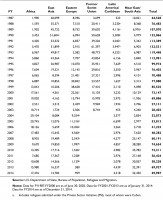 Germany's Angela Merkel has been the only exception with the opening to 800,000 Syrians and North Africans. That's as grand a gesture as any European country has shown refugees decades. Barack Obama's order Thursday to open the United States to 10,000 refugees is dismal in comparison, even as an improvement from the 1,500 who have been accepted since the civil war began. It's part of America's long-standing closed-door policy. We've not been generous toward refugees, not since the Reagan era, anyway, when the country accepted a total of 65,000 to 75,000 refugees a year, more than half from East Asia. Russian Jews swelled that number to about 120,000 a year in the early 1990s, but since then we've taken in as few as 27,000 in 2002, and no more than 73,000, in 2010.
In other words Germany, a nation with a quarter the population of the United States, is preparing to accept more refugees in a single year than we've accepted in the last 15. That's some example to the world from the nation of immigrants.
Obama is under Republican pressure not to accept Syrian refugees. They worry about potential terrorists. Of course they do. As you well know, every Arab is really a terrorist, so you can't blame them. And by calling them potential terrorists we ensure they don't come here: we've demonized them, turned them into threats. That's why you smell that vomit about them being security breaches rather than human beings. Of course we can't take them in. And if you think the dehumanization is targeted only at potential Arab terrorists, just remember how unremarkable it's become to refer to Mexican immigrants in barely less dehumanizing terms, though Mexicans have as much to do with terrorism as my olive skin has with Kalamata olives. It's racism, white-supremacy-pure and simple. I've had my share in our lovely little community here.
But assuming some of those dangerous Arabs are good people, to quote the sage Donald Trump, surely there's a way to do a little screening, while America's 1 million or so Arab-Americans may possibly be an indication that Japanese-style internment camps aren't necessary. As long as we're at it maybe we could screen for those American-born terrorists, right-wingers all, who far outnumber anything the Arab, Islamic, Slavic, Chinese and African worlds have thrown our way since 9/11. But white skins and Christian denominations are like self-cleaning ovens. They 're their own whitewash.
One other seemingly potent criticism is being thrown Obama's way about his failure in the face of the refugee crisis: that his leaving Iraq caused it, which conveniently cleanses Bush's responsibility for invading Iraq in the first place, and that his refusal since to start a fourth American crusade in the heart of the Arab world is worsening matters, because three lost wars–on Iraq, on Afghanistan and on "terrorism"–aren't enough). "American interventionism can have terrible consequences, as the Iraq war has demonstrated," New York Times columnist Roger Cohen wrote. "But American non-interventionism can be equally devastating." So in Cohen's calculation, doubling down on devastation is better than not, because at least American power can then have another big stage to show off its Tomahawks.
Bombing Syria to stop the flow of refugees, however, is not a solution. Nor is sending more troops and opening a new front there, as some of our candidates for president, who have short or fond memories of recent crusades, keep urging. The only military option in Syria, other than creating no-fly zones, belongs in the hands of the Kurds, the Turks and other Sunni-Arab armies. The West can arm and provide logistics. It cannot act the crusader against an ISIS army that would love nothing better than to suck in more western blood. ISIS can only be discredited and defeated by its own.
Meanwhile there's a huge role for Europe and the United States to play. It starts with opening our doors far wider than they've been and welcoming refugees as generously as Lebanon and Germany do. Wealth and capacity aren't in the way. Anti-Arab prejudice is.

Pierre Tristam is FlaglerLive's editor. Reach him by email here or follow him on Twitter @PierreTristam. A version of this piece aired on WNZF.