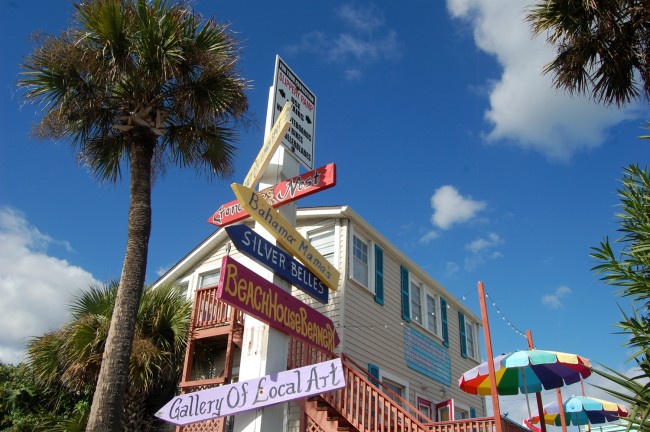 By Carol Fisher
I find it particularly ironic that Thanksgiving is followed so quickly by Black Friday. To me, Thanksgiving is all about people, relationships, nurturing (and nourishing), spending quality time together, making memories, honoring tradition. Black Friday is about a frantic rush to buy buy buy, all in the name of "Christmas."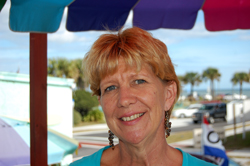 Having spent many years in retail, working for big department stores, I came to despise the "shopping" aspect of Christmas, and am proud to say that I've never shopped on Black Friday. I get it, and understand why so many people indulge in the hunt. I just choose not to. On Friday, you can find me at the BeachHouse Beanery, cheerfully nourishing, nurturing, building relationships.
But I want to tell you about a movement that I do believe in: A Big Day for Small Business. November 27, 2010 is the first-ever Small Business Saturday, a day to come together in support of the small businesses we love. The businesses that are the heartbeat of our communities and local economies. The shops and restaurants that employ our neighbors and reinvest our money close to home. (Learn more about it at www.SmallBusinessSaturday.com).
Which brings me to a true story, if you'll indulge me for a few minutes.
On Monday, I had left the Beanery under my husband Jeff's good care, to go to the bank and the post office. I noticed three women walking out of Bahama Mama's next door to the Beanery, and I thought, "Great! People are buying things at Bahama Mamas today—good for them." (This was especially note-worthy on Monday, because we at the Beanery were having a record slow day.)
I went to the post office, and when I came back, Renee (the "Mama" of Bahama Mamas) was outside her store looking up and down Central Avenue, looking concerned. I asked her what was wrong. She told me that the customers who had just left had forgotten their credit card. I told her I'd seen them, and pointed out where I thought they were headed.
"You can just call the credit card company, and they'll put a stop on the card," I told Renee.
"But they're here on vacation," Renee replied, "and they'll need their card now." Renee couldn't go looking for the ladies since she was alone at Bahama Mama's. So I drove around the downtown area and found them walking. I stopped them, and told them that their credit card was back at the store. The woman hadn't even missed it yet, and was so amazed and happy that I had come looking for her.
This happened the day after I learned about Small Business Saturday, and I just kept wondering if a Mega-Big-Box store sales clerk would have done what Renee and I did for that vacationing lady.
So on Saturday, I hope you come shopping in downtown Flagler Beach, at Bahama Mama's or any of our other little shops, and stop in at the BeachHouse Beanery to revive yourself and to tell us all about your Thanksgiving. (If you don't know where to shop in this town, check out this website I recently  learned about, www.mysodi.com. Sodi is a local realtor and artist who built a wonderful website all about businesses, attractions and things to do in Flagler Beach.)
Just don't bother telling me about all the bargains you got on Black Friday.

Carol Fisher owns the BeachHouse Beanery in Flagler Beach.