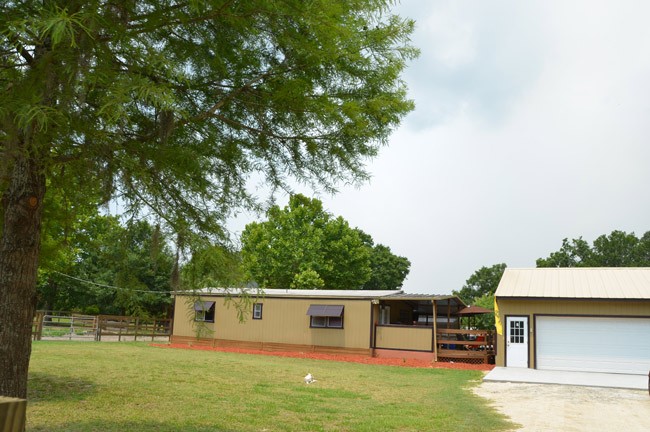 David R. Gilmore is a 74-year-old resident of 152 Bimini Lane in Bunnell, a one-and-a-quarter acre property that abuts a 47-acre grazing field to its west, but is otherwise surrounded by other occupied properties to the north, south and east. The property to the north is owned by Second Chance Rescue, the animal refuge.
Gilmore likes to shoot at beer cans with his shotguns. But Tuesday morning, a Flagler County Sheriff's deputy was called to the area over a weapons complaint. Gilmore was advised not to point his firearm at anyone or at any property that isn't his, an arrest report states. Clearly from the geography of the area, pointing a weapon west while taking target practice in that direction would steer clear of any lived-in properties. Pointing weapons in any other direction would not.
Gilmore told the cop he understood, and the cop left. Barely an hour later, cops were called back. Second Chance Rescue's Debra Root and a minor girl on the property told police Gilmore had been hiding behind a tree in his backyard and pointing a gun at the girl as the girl was in the area of a barn on the property. "She was in fear of imminent danger and called for" Root, the arrest report states. Root "then ran toward [the minor], told her to go inside, and then witnessed [Gilmore] entering and exiting his residence with different long guns." Root told the deputy she was in fear for herself and her animals on her property.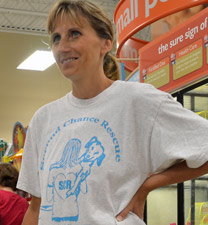 Gilmore said he didn't point the gun either at Root's property or at the girl, but rather that he was target-shooting beer cans in his backyard. The cop spotted some beer cans with bullet holes in them. Gilmore also noted that there's been a long history of disputes between him and Root. Root said Gilmore "has previously fired gunshots toward the direction of her and [the minor] and towards the animals on her land and that it is a recurring issue," the arrest report states.
The deputy located a .410 gauge shell in Gilmore's backyard. Gilmore said it was there because he'd just been using it. "It should be noted that the .410 gauge shell was not near any of the beer cans that [Gilmore] claimed to have been shooting at and was approximately 50 feet from the barn where Haley had been at during the incident," the report states.
Gilmore was placed under arrest for aggravated assault with a deadly weapon. Two shotguns were retrieved from his house ("with permission" from Gilmore, the arrest report notes), and placed into evidence. Gilmore posted bail on $5,000 bond and was released.