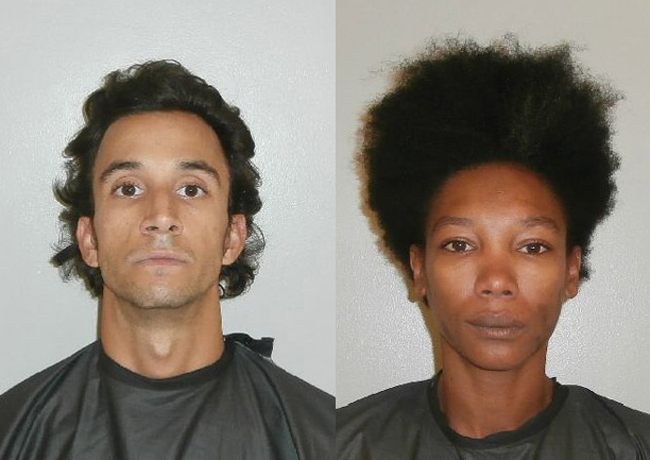 The attack on 17 mailboxes on Wellshire Lane aside (reported here), the weekend resulted in 26 arrests, including the following notable cases.
Bradley Sanguinetti, the 25-year-old resident of 30 Beth Lane in palm Coast, is a familiar figure to local police. His bookings at the Flagler County jail number 10, going back to 2007, mostly for non-violent infractions: driving on a suspended license, fleeing police, probation violation, contempt of court, cocaine and Oxycontin possession. Earlier this year, he was arrested for robbery and battery. And on Friday, he was arrested again while appearing to be in the act of breaking into a car on Beaverdam Lane, half a mile from his home as the crow flies.
A resident of the area was walking his dog at 4:45 a.m. when he saw Bradley and Blanca Visaggio, who has a shorter arrest record, pass him by on bicycles. (Visaggio, 33, who also lives at 30 Beth Lane, was last in jail in June on charges of battery domestic violence by strangulation, resisting arrest and false imprisonment. In 2011 she was arrested for aggravated assault, and the year before for possession of a controlled substance without prescription, and introducing contraband at the jail.)
The man who was walking his dog saw the pair walk up the driveway at 26 Beaverdam and approach a silver vehicle. The man then saw Sanguinetti allegedly attempt to pry the passenger side door open. The man returned to his home and called 911. A Flagler County Sherifff's deputy arrived at the scene at 5:01 a.m.
"I observed that Bradley unlawfully and maliciously damaged [the victim's] vehicle with a hammer in an attempt to make entry," the deputy reported. A pat-down of Sanguinetti produced a hammer with a wooden handle, a blue ski mask and a folding knife.
Sanguinetti was charged with loitering or prowling, possession of burglary tools, criminal mischief. His bookinh sheet at the jail lists other charges as well, including robbery and Oxycontin possession. He was held on $8,750 bond, which he posted. Visaggio was not arrested.
In a separate incident on Sunday, Tamara Natto, 36, of 17 B Brittany lane in palm Coast, was arrested for criminal mischief, or vandalism, after she allegedly spray-painted the outside walls of her ex-boyfriend's home at 4 Riverview Drive with insults. (The police report also lists the address as Riverbend, in Grand Haven.)
Bryan Logan told police he left his house at 4:30 p.m. Saturday with a friend to spend the night in Jacksonville. When he returned at 7 a.m. Sunday, he noticed that someone had spray-painted insults on his home's right-side wall, calling him a liar and worse. Spray paint was also on the front pillars. The flower pots were knocked over and the dirt emptied out. The screen to the back patio was cut in several locations.
Logan told police that he suspected his ex-girlfriend, with whom he'd broken up three weeks earlier, and who had seen him with another woman the previous day. Logan told police that  he "received several text messages from Tamara calling him a cheater, liar and a man whore at approximately 9:30 p.m. on August 10." The accusations were almost identical to those spray-painted on the house wall. The damage was estimated at $1,000.
Natto's arrest report is redacted where she speaks about the incident. But she was arrested and charged with felony criminal mischief. She posted $500 bond and was released. In July 2010 she was arrested for aggravated assault.
The third case entails what appears to be an instance for Florida's Romeo and Juliet law.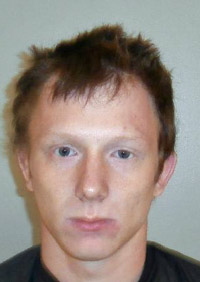 Todd Marine is an 18-year-old resident of Flagler Beach. He had been dating a 14-year-old girl consensually since March 2013. The girl found out in April that she was pregnant. In an interview with a case worker at the Children's Advocacy Council, she disclosed that she and Marine had had unprotected sex three times. She told the counselor, according to Marine's arrest report, that "Todd was fully aware of her age and they both wanted to engage in sexual activity with each other."
After finding out that her daughter was pregnant, the mother of the 14 year old sought, and was granted, an injunction on behalf of the girl, against Marine, by Flagler County Circuit Judge Dennis Craig. During the hearing before Craig, both the girl and Marine admitted to having sex with each other.
It is illegal under Florida law for an 18 year old to have sex with a 14 year old. Marine was arrested on a felony charge of lewd and lascivious battery on a child older than 12 but younger than 16. Until 2007, a conviction on such a charge would have resulted in the alleged assailant to be branded a sex offender or predator.
But that's no longer necessarily the case. In 2007, the Florida Legislature passed a so-called Romeo and Juliet law, exempting certain individuals from being branded as offenders, even if one of the individuals has reached the age of consent while the other has not. But the difference in age between the two may not be greater than four years. The consensual sex must be part of an intimate relationship, as it appears to be between Marin and the girl, based on their court testimony. And the victim must be between 14 and 17, as is the case with the girl.
Marine may technically still be eligible for conviction under the state's rape statute, because Florida law does not recognize sexual consent for children under 18. But adjudication of guilt may be withheld, and if so, Marine will not be required to register as an offender or predator. The Romeo and Juliet law was designed to recognize that younger people engage in sexual relations without malicious intent, and that the act, while legally problematic, should not result in a lifetime of branding for the older person under given circumstances.
The girl is still pregnant and intends to have the baby. Marine was released on $2,000 bond.