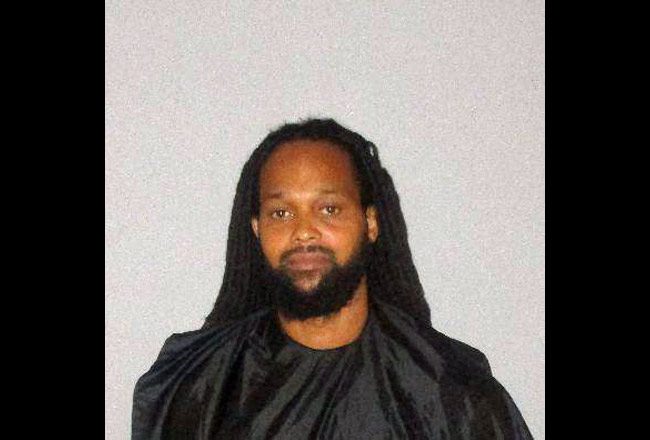 The Mail Tribune in Medford, Ore., called 57-year-old James Bowen "Arguably Southern Oregon's best-known grower." He owned a licensed marijuana-growing farm near Wimer, Ore., but had been going through rough times. He was unable to afford security. On Dec. 16, 2016, after he'd fallen asleep at his home on the farm, intruders broke in, tied him up, and brutalized him, demanding where he hid his money.
"For nearly five hours, they took turns beating Bowman, using firewood, a crowbar, their fists," the Tribune reported. "They burned his naked body with a butane torch until, luckily, it quickly ran out of fuel. They used a drill to burrow into his hip until the battery also quickly went dead." The assailants referred to each other by Mutant Ninja names, ripped through Bowen's house looking for cash, dumped video-surveillance equipment in the bathtub, and finally loaded 300 pounds of pot in a rented truck, tied Bowman to a chair and threw cold water on him, and drove off.
It wasn't a well-planned robbery. "Everything that could go wrong did go wrong for them," said Jason Penn, the lead detective on the case for the Jackson County Sheriff's Office in Oregon.
One of the men left his cell phone behind. It would prove key for authorities to start tracking down the assailants, who totaled nine, one of them a juvenile. The truck they fled in soon got stuck in a neighbor's ditch. They managed to pull it out, but not before the neighbor had taken pictures of the license plate.
All but one had converged from out of state, most from Georgia, where Penn said one of them, Jody Deville Reynolds, ran a gang that called itself "The Enterprise Pimps."
Over time, Penn's investigation led to the arrest or location of all but two of them. Four have either pleaded guilty or been found guilty and are serving sentences ranging from three to five years: the assailants were wearing masks, so their defense attorneys have so far been able to avoid convictions on assault charges since it couldn;t be proved who tortured Bowman and who didn't–and several of them had not.
Three were in jails around the country on other charges. That left two: a 16-year-old Oregon authorities will not pursue because he's a juvenile, and Reynolds.
This morning, Reynolds was arrested–in Palm Coast's B-Section.
He was coming out of a house at 74 Boston Lane when, working off of Penn's investigation, Flagler County Sheriff's deputies and members of the the U.S. Marshal's Pacific Northwest Violent Offender Task Force converged on him as he was trying to get on a bicycle. A Flagler County Sheriff's release said he was staying with his girlfriend there. (The sheriff's release incorrectly identified the target of the Oregon robbery as a dispensary: The facility, BlueSky Gardens, was not a public dispensary but a marijuana grower, closed to the public.)
Reynolds's relatively permanent home and base of his "Enterprize Pimps" is in Columbus, Ga., though his operations transcend borders: he had skipped bail in Alabama, where he'd been arrested on drug trafficking charges less than two months after the Oregon robbery, and he had dealings in Philadelphia. "He's a pretty bad dude," Penn said.
Reynolds is being held at the Flagler County jail on a slew of Oregon-based charges–Assault in the First Degree, two counts of Robbery in the First Degree, Robbery in the Second Degree, two counts of Assault in the Second Degree, Burglary in the First Degree, Assault in the Third Degree, and Aggravated Theft in the First Degree. He has a $500,000 bond.
"I'm super excited because this has been a lot of work to figure out who it was, to track him down, and to get him into custody," Penn said. The detective wasn't certain whether he would be extradited to Oregon just yet: Alabama may want him first.
"This is another great example of teamwork between agencies," Sheriff Staly said. "This was great work getting a very violent offender off the streets."
Bowen spent four days in the hospital after the assault. He lost his farm. "He was on his way to being very successful," Penn said. Oregon legalized recreational marijuana in 2014. The region where the robbery took place is in one of two adjoining counties reputed to have some of the best growing conditions for marijuana in the country. Penn said the 2016 robbery was one of two he's investigated at marijuana farms, though the only one where violence was involved.