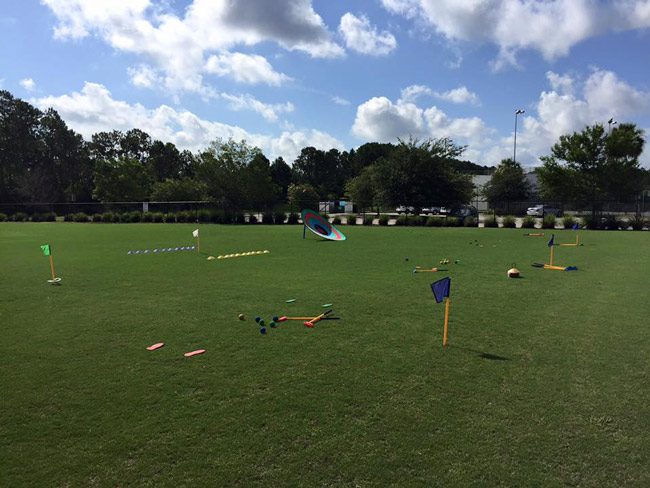 A year and a half ago, Palm Coast government hired golf pro Tim Spangler to be the new general manager at the city-owned Palm Harbor Golf Club. He was the fourth general manager in seven years at what until then had been a money-losing operation on the city.
That March the city decided to take over management of the club from the private company that had been running it. The club became a division of the city's parks and recreation department. It went through a make-over that included a reinvented restaurant under new management. The club is still losing money, but not as much as before: Spending exceeded revenue by $455,000 in the 12 months to September 2017, but the deficit was more than halved, to $229,500, in the year ending last September.
But Spangler, a popular pro at Palm Harbor, was fired in February after an internal investigation uncovered three instances of theft and a related policy violation, according to documents obtained by FlaglerLive. The city found that Spangler was allegedly pocketing money directly rather than depositing it in city coffers.
The investigation was triggered by a complaint the city received through its whistle-blower hotline. Interim Manager Beau Falgout said the city receives numerous such tips and investigates every one of them. Most prove groundless. Some do not. Spangler's was one of those.
According to the documents, Spangler on three occasions accepted checks made out to him personally for the enrollment of children in Palm Harbor's summer golf camp. The amounts totaled $485.
"You indicated that you cashed the checks made out to you and then wrote checks from your personal account to the City as a reimbursement," Parks and Recreation Director Alex Boyer wrote Spangler on Feb. 12. "However, those checks were never received in Finance and according to you, never cleared your personal account."
Boyer last summer had become aware of Spangler receiving personal checks made out to him rather than to the city, and had spoken with him about it. "At no time during that conversation did you mention that you either had checks in your possession, nor did you mention that at some point you had cashed checks and then paid the City back," Boyer wrote him. "It would be illogical to believe that after that phone call, you would accept checks written to you."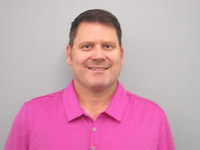 Palm Coast Human Resources Director Wendy Cullen placed Spangler on paid administrative leave on Feb. 1, pending the outcome of the internal investigation "into potential financial irregularities" at the club. She informed him he was being considered for termination on Feb. 7, after the city learned that Spangler violated city policies while on leave. "On the date I place[d] you on administrative leave," Cullen wrote him, "I cautioned you to not discuss the investigation with anyone. However, it has been reported that you have contacted numerous employees of the golf course and in at least one (1) instance, asked an employee to not be truthful with the investigative team."
Cullen recommended termination. Spangler had a hearing before Boyer. "Tim," Boyer wrote him on Feb. 12, "I am sure you must understand my perspective. The facts are clear that you did accept checks written to you for City programs. You admitted to cashing said checks. That, on the face, is enough to warrant the disciplinary action proposed. You then contacted employees of the golf course, while the investigation continues. I, therefore, have no choice but to uphold the recommended disciplinary action, the termination of your employment."
Spangler appealed the decision to Interim Manager Beau Falgout. "I believe the grounds for selection of theft dismissal were unfair," he wrote on Feb. 15. Falgout on Feb. 19 upheld the decision to fire him.
Spangler had been a golf pro for two decades before taking the post at Palm Harbor Golf Club, including as Director of Golf at Plantation Bay Golf & Country Club from 2014 to 2016 and managing golf courses in Jacksonville previously. "Attention to detail is important to me, and I give my word that the golf course will offer a very high level of customer service," he said at the time of his hiring in Palm Coast.
"City administration is disappointed, obviously," Cindi Lane, the city's spokesperson, said today in an email. "The City has many policies to safeguard monies received for City services and programs and to properly account for all City funds. We are already reviewing how this occurred to ensure it never happens again. We take seriously our role in maintaining the public's trust and want our residents to know we are committed to the highest accounting principles and ethical behavior. The City does not tolerate any sort of mismanagement, especially involving money, and will act swiftly any time there is an allegation of a violation of policy, unethical behavior or criminal activity.
Boyer has taken over day-to-day operations at the golf club for now. The investigation is ongoing despite Spangler's firing. "The City is committed to maintaining the golf course as a top-notch facility and continuing to provide excellent customer service," Lane said.