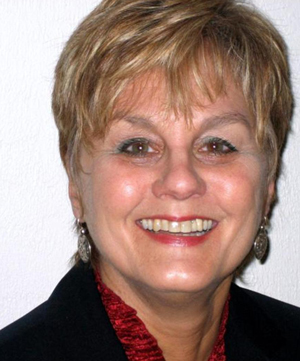 Note: the ethics charges against Oel Wingo were dropped in October 2012.
The Florida Ethics Commission has found probable cause that Oel Wingo, a former deputy city manager in Palm Coast and former city manager in Holly Hill, misused her position and resources to tamper with documents, destroy public records and enter into agreements that exceeded her authority. The findings relate to Wingo's turbulent tenure in Holly Hill, and are the result of an ethics complaint filed last November by then-interim City Manager Mark Barker, at the city commission's direction and concurrent with Wingo's firing that month.
Wingo briefly worked as interim city manager in Williston this year, but left and launched Oel Wingo Management Consulting Services in Reddick, just north of Ocala, "a consulting agency that provides services to government agencies with a focus on organizations at the city and county levels," the firm's Facebook description reads.
"My attorney has told me not to comment so I cannot comment on anything," Wingo said when reached by phone this afternoon.
The complaint against Wingo alleged that she "willfully and with a well-informed intent, misuse her official position to enter into employment contracts with senior managers employed by the City of Holly Hill presumably for the purpose of protecting and insulating herself from a possible reduction in pay and benefits to her personal gain," according to Barker. Wingo was making $125,500 a year. Wingo, the complaint continues, "intentionally falsified official documents to make them appear to have been created and executed on a date prior to actual origination." Once discovered, she ordered the destruction of the employment contracts and "provided patently false and misleading information to the city commission and office of the city attorney in a direct attempt to avoid responsibility for her official misconduct."
Wingo had been hired in Holly Hill on Nov. 24, 2009, and started her job in January 2010. She'd been in Palm Coast for the entirety of the previous decade.
The complaint describes an atmosphere of "fear and discontent" that quickly set in after Wingo began her tenure as she fired or demoted nine employees, all within days of taking over, and six more within her first two and half months on the job. Barker wrote that Wingo exaggerated the city's financial troubles and "utilized all the phantom pseudo emergencies in order to kind of personally orchestrate the funding allocations that were the commission's responsibility ultimately."
An attempt to fire Wingo on April 27, 2010, failed, 4-1.
The commission asked Wingo in July to take a pay cut in solidarity with other city employees, whose pay was being reduced subsequent to Wingo's descriptions of the city's difficult finances. She refused, saying she'd taken a pay cut when moving from her job in Palm Coast, where she'd been making $131,000 a year.
Speaking in her defense to investigators, Wingo said, according to the state's findings, that in her first weeks on the job she was directed in individual meetings with city commissioners (which is to say, outside of public meetings) to review the city administration and "tighten it up," and that she found financial shortfalls or looming shortfalls in many areas, forcing her to reduce staffing. "I didn't go in with any goals of terminating anybody," she told investigators. "I did not realize until I got in just how bad, in how bad a shape they were financially." And so, she continued, "I lost favor with the employees pretty quickly."
Wingo denies that the implementation of the employment agreements in question had anything to do with protecting her from a salary reduction, and attributed the pre-dating of documents to "an emotional time," with earlier dates used from what she said had been a template for contracts, not an intentional pre-dating of contracts, though she went ahead and signed the contracts anyway. Once she decided to correct the mistake, she ordered the destruction of the contracts bin question as a means of correcting the error by having new contracts drawn up.
Other employees interviewed by investigators disagreed with Wingo's characterization of the events in question, saying the pre-dating was calculated, not innocent.
Ethics commission charges are civil, not criminal, but fines can be costly, running from a few hundred dollars to several thousand dollars each. Wingo may dispute them, though the process of battling commission charges is similar to a trial, and may itself be costly.