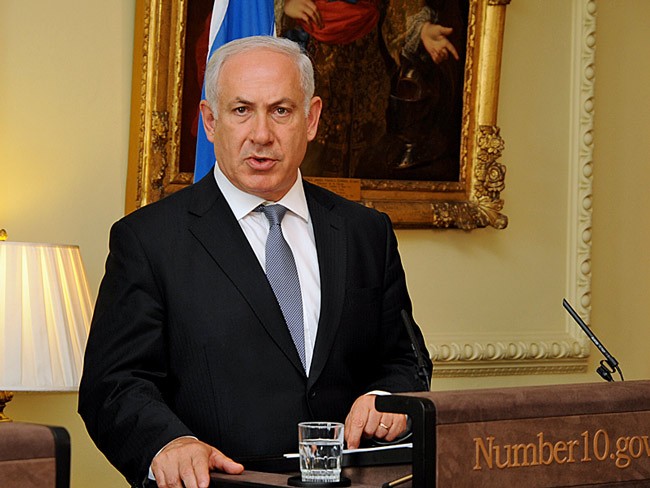 "Who the fuck does he think he is?" Bill Clinton famously asked about Benjamin Netanyahu in the summer of 1996, when Netanyahu was lecturing the American president on his version of Arab-Israeli  issues. "Who's the fucking superpower here?" Frustrated over Israel's expansionist and illegal colonies in occupied Palestinian territories, Clinton was even more frustrated by Netanyahu's presumptions. (The reaction was reported by Aaron David Miller in his 2008 book about serving six secretary of states as a Middle East adviser).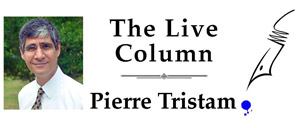 Back then Clinton thought the best way to work with Netanyahu was with him, not against him. He learned his lesson. A Netanyahu pledge has the half-life of a vulgar joke. It meant nothing. Clinton learned that through the Wye River agreement Netanyahu signed in 1998. It called for a withdrawal of Israeli occupation from a tiny portion of a particular area of the West Bank in accordance with the 1993 Oslo Accords. Aside from a token move, it never happened. Still hasn't. Palestinians didn't trust him or help much. They had reason not to. Netanyahu never had any intention of implementing it. Still doesn't.
Lucky for Clinton, Israeli voters got rid of Netanyahu in 1999. Barack Obama hasn't been so lucky. Not that his predecessors were much better. But Netanyahu's regime since 2009 has demolished every hope of peace or of a Palestinian state while turning 4.5 million Palestinians under occupation into the world's most wretched example of a brutal state posturing as a democracy. Within its relatively legal borders, Israel can still act as a democracy, often a vibrant one for most (Arabs not so much). But it's from within those same borders that it projects a belligerence that, over the past half-century, has been the source of a half dozen wars and the cause of tens of thousands of deaths. Overwhelmingly, those deaths have been civilian. The latest of those wars—on Gaza, which achieved nothing but destruction and sowed further resentment—was the work of Netanyahu.
His reelection this week was disastrous for any prospects of peace. The manner of his reelection—his lies, his bigotry, his fear-mongering—further dims even Israel's claim to the kind of status that often made it an admirable nation with model achievements.  Those claims started dimming in 1967, when Israel became an outright and illegal conqueror. It dimmed further during Menahem Begin's years as prime minister, when the policy of devouring occupied Palestinian lands by attrition abandoned all pretenses and became more systematic. Netanyahu has turned obliteration of the idea of Palestine into all but state policy. His reelection seals the loss.
It's difficult to be critical of any Israeli policy or any Israeli leader without being accused of being "anti-Israel" or anti-Semitic. The latter charge, having been worn from abuse, mostly by blinder Likud-type Israeli fans stateside, is not used as much anymore. But the anti-Israel slur still is. The charge is as ludicrous as to claim that any critic of Bush or Obama would have been anti-American—making every single one of us 320 million Americans anti-American at one time or another. This sort of juvenile rhetoric is pretty unique to the United States, where Israel enjoys a remarkably dogmatic immunity from criticism, an immunity that would make any reader of the Israeli press, myself included, laugh (and despair). The Israeli press is far more free, more willing to challenge assumptions and dispense with myths, than its American counterpart, at least in matters Israeli. But Haaretz doesn't shape American or congressional opinion. Aipac, the American Israel Public Affairs Committee–and the Likud lobby's most militant arm in the United States–does.
Conscripted as American ears are in the mythology of Israel the hounded and endangered victim, we keep being told that the Iranians want to wipe Israel off the map, that Hamas wants to end its existence, that it's surrounded by hostile Arab states only too ready to devour it. (Never mind that Israel has  peace treaties with Egypt on one side and Jordan on the other, leaving only Lebanon's Hezbollah to its slivery north as a threat, and a generally deserved one, considering Israel's continued occupation of a segment of Lebanese territory known as Shebaa Farms.) Netanyahu's propaganda machine has been working overtime to keep the mythologies as fresh as Poseidon's tremors. If only any of it were true.
The reality is that it's Israel, and particularly Netanyahu's endless regime, that's wiped Palestinians off the map. That he denies their dignity, their human rights, their legal rights under international law goes without saying: life as a Palestinian anywhere in Gaza or the West Bank, and to a large extent in Israel proper, would make life as a black American in the pre-civil rights South, where white terrorism was routine, seem almost tolerable. George Wallace, Ross Barnett and Theodore Bilbo didn't have F-16s, Tomahawk missiles and helicopter gunships to murder "Nigras." Netanyahu does, and uses them regularly.
He denies the existence of Palestinians. He denies their history. He denies their right to grow an olive tree on their own land: it's a sport among Israel's more rabid colonists not only to forbid Palestinian farmers from tilling their own land, but to uproot olive trees, which in the Levant are a symbol of belonging and resilience. And, since biblical times, peace: it was an olive branch Christ held as he rode an ass into Jerusalem. Netanyahu gets rabid electoral support from colonists (in the same occupied territories where Palestinians are denied the right to vote: an institutionalized version of apartheid rarely publicized in the American press). To those "settlers," as the sanitized description of lawlessness goes, a broken olive branch is not peace. It's a symbol of domination.
We keep hearing that Iran's mullahs should never develop a nuclear weapon for fear that they might obliterate Israel, as if the Soviet Union's nukes were less dangerous during the Cold War (or Russia's are even now, to not speak of the United States'), as if Pakistan's nukes, within beard's reach of the Taliban's nut jobs, are more acceptable. But Iran has never attacked Israel, not even conventionally, except by proxy through Hezbollah. Israel's attacks beyond its borders—on Lebanon, on Syria, in the West Bank and Gaza, even on Iraq in 1981—are a rogue's gallery of war crimes. And it's Israel that maintains the Middle East's only nuclear arsenal. To imagine it safer in Netanyahu's hands than in any of the latest breed of ayatollahs' requires a suspension of disbelief no Hollywood production could pull off.
Word has it that relations between the United States and Israel are a bit frosty and may get frostier in light of Netanyahu winning reelection. But contrary to what you keep hearing even on America's most mild mannered media, the federal government is very much on Netenyahu's side. So are your tax dollars. Netenyahu has the benefit of a federally funded arsenal amounting to about $3 billion a year to maintain the occupation of the West Bank, where apartheid is the daily reality of life for 2.7 million Palestinians. American money also enables the expansion of Israeli occupation and martial law there, enabling Israeli colonists to steal more Palestinian land at will, violate Palestinian property and often brutalize or murder Palestinians with few consequences.
---
It is Palestine that's been wiped off the map and Palestinians' right to exist that Netanyahu denies.
---
It was not a surprise to hear Netanyahu renounce his pledge to a two-state solution a day before the election this week. He was panicking. He needed every Palestinian-denying vote he could get. But he's never believed in a two-state solution. He never even believed in the Camp David accords that gave back the Sinai to Egypt. He personally blamed Jimmy Carter, according to journalist Lawrence Wright, for what Netanyahu considered a give-away. Netanyahu is an old-style believer in Greater Israel, a biblical vision of far-reaching boundaries that zealots love but international law does not. He's aggressively expanded illegal Israeli colonies in the occupied territories on his watch, figuring that the territories will become Israeli land by attrition. It's working.
Then there's the ongoing crime against humanity that is Israel's siege of Gaza, an open-air concentration camp, or prison, as the United Nations has called it, where almost 2 million Palestinians live, in an area roughly twice the size of Palm Coast, and in conditions you wouldn't wish on your attic roaches. Every few days one of theirs is murdered by Israeli forces under cover of bogus claims of targeting terrorists, though those terrorists have the remarkable ability to be women, children or men who look like Israel's idea of a terrorist, which happens to be every walking Arab. And every few years, they get massacred in another display of Israeli disproportion, because the repressed dare lash out and fire rockets or, more rarely, kill the odd Israeli.
Netanyahu laid his racism bare the day of the election when he warned in a video that Israeli Arabs, who make up about 20 percent of legal Israel's population and are treated like second-class citizens, were voting in "droves" and endangering Israeli democracy. Here was an Israeli prime minister speaking of dangers to democracy because—Arabs were voting. A Nazi would have found the rhetoric heart-warming.
About six years ago the blogger at A Tiny Revolution wondered how we would react if, say, the often-busy terrorist arm of Hamas were to make a phone call and give the occupants of a hotel a 25-minute warning that it was about to blow it up. It would then proceed to bomb it and kill 92 people. The blogger also wondered how we'd react if, years later, Hamas were to nail a commemorative plaque to the rebuilt hotel and mark the bombing with a little celebration and pictures with grinning statesmen. Most of us would rightfully be disgusted. We'd reflexively go, well, that's Hamas for you.
And chances are we'd be as dumb as doornails for missing the allusion and falling into the usual trap of thinking all things evil belonging to Hamas, and all things good to Israel. Because the bombing the blogger was referring to was that of the King David Hotel in Jerusalem in 1946, the bombers were Jewish terrorists of the Irgun gang, led by Menahem Begin, who would become prime minister. As Israeli historian Tom Seguev put it, "The terror attack on the King David Hotel in Jerusalem was in its day the equivalent of the Twin Towers." It killed 92 people, about half of them Arabs plus 28 British officials. At the time Irgun was looking to drive out British forces. It eventually succeeded.
In 2006 a plaque was unveiled at the hotel commemorating the bombing. The British government protested, finding the plaque disgraceful since it commemorated an act of terrorist. Benjamin Netanyahu was leader of the opposition at the time. And he was there, celebrating the plaque. If Israel could elect two terrorists as prime ministers—Begin and Yitzhak Shamir, once leader of the Stern Gang—maybe electing a mere terrorist sympathizer is an improvement. Then we get to what Netanyahu was capable of in Gaza. That was not sympathizing with terrorists. It was being one, in Begin's image. Begin had Deir Yassin. Netanyahu has Gaza.
That's the man Republicans welcomed with open arms at the U.S. Congress earlier this month, in a display of misplaced loyalties the same GOP gang would have called treasonous had Democrats extended a similar invitation, say, to the French prime minister just before the Iraq War, so he could warn against that mad invasion and embarrass George Bush on his own turf. That's the guy who got reelected. That's the guy with whom Obama is expected to find a way to a peaceful solution in the Middle East. And somehow, that's the guy who looks like the hero to an odd number of Americans, while Obama is the anti-Israel loon. And that's the guy who has his finger on the trigger of a nuclear arsenal we help him maintain. That's the man American media continue to refer to as "Bibi," one of Netanyahu's brilliant marketing tricks that make him seem more like a baseball folk hero than the con artist and craven brute he's been. That's who the fuck he is.
Hamas, Iran's mullahs and Hezbollah aren't exactly a holy trinity. But they could never threaten Israel's existence anymore than Arab armies going back to 1948 ever did. They're not the nut cases we should be worried about. It's Israel under Netanyahu we should be worried about.

Pierre Tristam is FlaglerLive's editor. Reach him by email here or follow him on Twitter. A version of this piece aired on WNZF.