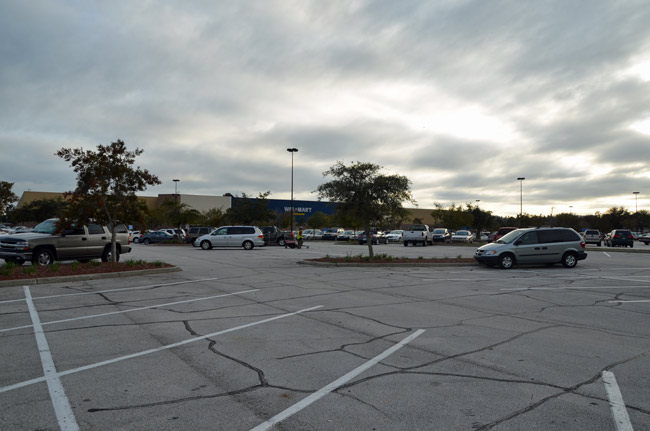 Michael D. Saunders, 28, a resident of Royal Tern Lane in Palm Coast, was found dead in his Honda Accord Wednesday afternoon (Dec. 7) in an apparent suicide. The day before, Saunders had been with Michael Testa when the 21-year-old Bunnell man was arrested by Flagler County Sheriff's deputies near Marvin's Garden on State Road 100, and escaped.
A deputy had pulled over Saunders on a traffic stop. Testa was a passenger in Saunders's Honda, along with two other young men. Testa was arrested on charges of dealing in stolen property. He escaped from the deputy's cruiser after filling out a statement. Saunders was a witness in the arrest. He told deputies that he had bought an antique gun from Testa days earlier. The gun had been reported stolen (and was recovered). Saunders, who'd been booked into the Flagler County jail a few times since last year on minor charges, was not charged on Dec. 6.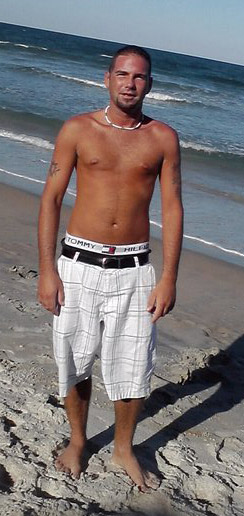 A Walmart employee who got to work at 11 a.m. Wednesday noticed Saunders in his Honda, toward the east side of the Walmart parking lot. Saunders looked like he was sleeping. It's not unusual for people to pull over at Walmart parking lots across the country and sleep or rest. When the employee came out to his car at 3 p.m. for a break, he noticed Saunders still in the same position. According to a sheriff's report, the employee knocked on the car window. Saunders didn't respond. The employee noticed fluid coming from Saunders's nose, and called 911.
Responding deputies established Saunders's identity. Rescue Engine 21 of the Palm Coast Fire Department also responded and forced entry into the Honda, since it was locked. Paramedics confirmed that Saunders was dead, at which point the scene was secured and a detective was called.
Elizabeth Conrad, a narcotics detective with the Flagler County Sheriff's Office, reported that Saunders "was in a seated position with his head slumped down with his chin on his chest." He had "no obvious signs of trauma to the body. His hands were free of wounds and positioned in a relaxed manner across his midsection." He was dressed in shorts and a collared short, his feet resting on flip flops.
The detective also noticed a small amount of burnt charcoal on the floorboard on the passenger side. "The charcoal ashes were lying on a piece of tin foil and there appeared to be approximately 5-6 small briquettes," Conrad reported. "It should be noted, when burning briquettes they release carbon monoxide and when burning them within a closed area, this could lead to death by carbon monoxide poisoning." The car's windows were all closed. "There were no other significant findings within the vehicle indicating a struggle or foul play," the detective continued. The keys were in the ignition, but in the off position.
The Walmart store manager referred a reporter's inquiry to the company's home office in Arkansas. "It's an unfortunate incident and we're working closely with police, providing any information to them," Kayla Whaling, a Walmart spokeswoman, said. She was not able to answer additional questions–such as whether business had been interrupted at all, though it appeared from the location of the vehicle in the parking lot that the incident and the investigation were at a remove from traffic in and out of the store.
On Saunders's Facebook page, he had listed a line attributed to Frank Sinatra as his favorite–"I'd rather be don of the mafia than president of the United States"–and a Bob Marley line under "basic information about Mike": "I know I'm not perfect, and don't live to be.. but before you start pointing fingers, make sure your hands are clean."