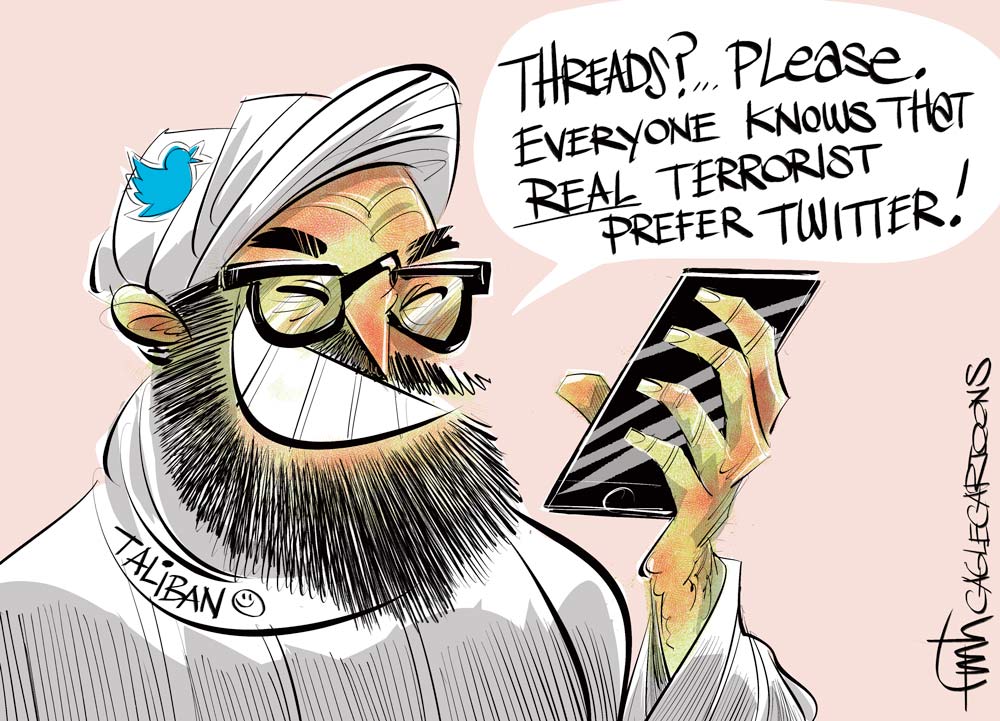 To include your event in the Briefing and Live Calendar, please fill out this form.
Weather: Mostly cloudy. A slight chance of showers and thunderstorms in the morning, then showers and thunderstorms likely in the afternoon. Highs in the lower 90s. Southwest winds around 5 mph. Chance of rain 70 percent. Heat index values up to 105. Wednesday Night: Mostly cloudy with a chance of showers and thunderstorms in the evening, then partly cloudy after midnight. Lows in the mid 70s. Southwest winds around 5 mph. Chance of rain 50 percent.




Today at a Glance:
In Court: A pre-trial is scheduled for 2:30 p.m. before Circuit Judge Terence Perkins in Courtroom 401 at the Flagler County Courthouse in the case of Brendan Depa, the former Matanzas High School special needs student accused of assaulting a paraprofessional, in an incident recorded on video. The pre-trial is part of a few dozen pre-trials scheduled for this afternoon. No substantial revelations are expected, and Depa himself is not expected in court, as the judge has not signed an order requiring his transportation from the juvenile prison in Jacksonville where he is being held (no longer in solitary, as he had been previously.) See: "Despite Severe Autism, Judge Finds Depa, Ex-Matanzas High Student, Competent to Be Tried for Assault on Aide," and "Brendan Depa's Mother Tells Her Son's Story."
The Flagler Beach City Commission meets at 5:30 p.m. at City Hall. The meeting normally takes place on Thursday, but was moved to tonight to accommodate the city manager search events scheduled for Thursday and Friday. See the full agenda here.
The Flagler County Tourism Development Council meets at 9 a.m. at Government Services Building, 1769 East Moody Boulevard, Bunnell.
Separation Chat, Open Discussion: The Atlantic Chapter of Americans United for the Separation of Church and State hosts an open, freewheeling discussion on the topic here in our community, around Florida and throughout the United States, noon to 1 p.m. at its new location, Pine Lakes Golf Club Clubhouse Pub & Grillroom (no purchase is necessary), 400 Pine Lakes Pkwy, Palm Coast (0.7 miles from Belle Terre Parkway). Call (386) 445-0852 for best directions. All are welcome! Everyone's voice is important. For further information email [email protected] or call Merrill at 804-914-4460.
The Circle of Light Course in Miracles study group meets at Vedic Moons, 4984 Palm Coast Parkway NW, Palm Coast, Fl every Wednesday at 1:20 PM. There is a $2 love donation that goes to the store for the use of their room.   If you have your own book, please bring it.  All students of the Course are welcome.  There is also an introductory group at 1:00 PM. The group is facilitated by Aynne McAvoy, who can be reached at [email protected].
Weekly Chess Club for Teens, Ages 9-18, at the Flagler County Public Library: Do you enjoy Chess, trying out new moves, or even like some friendly competition?  Come visit the Flagler County Public Library at the Teen Spot every Wednesday from 4 to 5 p.m. for Chess Club. Everyone is welcome, for beginners who want to learn how to play all the way to advanced players. For more information contact the Youth Service department 386-446-6763 ext. 3714 or email us at [email protected]




In Coming Days:
The Volusia-Flagler Sierra Club hosts a Group Social on Tuesday, July 25, at Hidden Treasure Tiki Bar & Grill, 5993 South Ridgewood Avenue, Port Orange, at 5:30 p.m. No lengthy presentations, just food, drinks, and good conversation. Register here.
Friday, July 14:  Flagler Broadcasting is hosting the Second Annual Food-a-Thon to raise $200,000, that can be leveraged into $1 million worth of food for the Grace Community Food Pantry. Your pledges are welcome. The Food-a-Thon is scheduled to air on Flagler Broadcasting stations, including WNZF, from 9 a.m. to 3 p.m. See: "Mayor David Alfin and Dr. Steven Bickel's Arm-Wrestling Match Will Launch $1 Million Food-A-Thon." To donate to the 2023 Food-a-Thon, go here
September 16: Flagler OARS' 3rd Annual Recovery Festival at Veterans Park in Flagler Beach, from 3 to 9 p.m., with live bands, food trucks, exhibitors, hosted by Open Arms Recovery Services. Vendor booth space and sponsorships available. Click here or contact [email protected].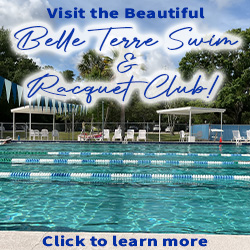 Keep in Mind: The Belle Terre Swim & Racquet Club is open, welcoming and taking new memberships, and if you enroll before Sept. 1, you'll beat the price increase kicking in then. Experience the many amenities including a lap pool, wading pool, tennis/pickleball courts, sauna, and a modern wellness center–all for less than what you'd pay just for a fitness center at your typical commercial gym. Friendly staff is available to answer any questions you may have about becoming a member. Belle Terre Swim and Racquet Club is the sort of place where you can connect with fellow community members and experience the welcoming atmosphere that sets BTSRC apart. If you have any questions, feel free to call at 386-446-6717. If you would like to learn more about our club and membership options please visit online.
In medias res:  From "Meatball Ron, His Rubber Stamp House and a Gay Fondling Cover-Up," with Rep. Paul Renner involved, from TPM: "A controversy-tangled freshman Republican member of the Florida state House of Representatives, Fabian Basabe, has been accused of sexual harassment and some mix of unwanted touching and assault by two members of his staff. […]  [T]he investigation by The Miami Herald and CBS News Miami strongly suggests a cover-up by the Republican leadership of the state House, specifically House Speaker Paul Renner, a key DeSantis ally. […] Renner retained an outside law firm to investigate the accusations and last week the firm reported back that the results of its investigation were "inconclusive." Basabe claimed that he was cleared and it would appear that was that. But it apparently wasn't that. Frevola and Curbirth have now sued Basabe for sexual harassment and unwanted touching. Critically, they now claim with a fair amount of evidence that they brought these claims to the outside firm conducting the investigation and were met with a mix of yessing, excuses and eventually simply ignoring their claims. […] For our purposes though it's what looks very much like a clumsy cover-up by state House leaders that is the real story. The outside law firm, Allen Norton & Blue, allegedly declined to look at the sexual harassment claims citing the "narrow scope" of the investigation but then said in their report, which mentioned none of the sexual assault allegations, that their investigators were "not limited in their inquiry in any manner by House leadership." […] What it sounds like is that the Renner arranged a white wash investigation, ignored the harassment allegations or told the law firm to ignore them and now everyone's running for cover in the face of the public allegations and lawsuit. In a statement released to the Herald, a spokesman for the state House says "the Florida House has a zero-tolerance policy towards sexual harassment."
Now this:

The Live Calendar is a compendium of local and regional political, civic and cultural events. You can input your own calendar events directly onto the site as you wish them to appear (pending approval of course). To include your event in the Live Calendar, please fill out this form.
For the full calendar, go here.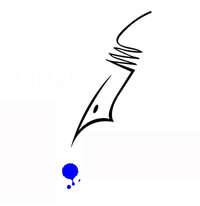 The world has never had a good definition of the word liberty, and the American people, just now, are much in want of one. We all declare for liberty; but in using the same word we do not all mean the same thing. With some the word liberty may mean for each man to do as he pleases with himself, and the product of his labor; while with others the same word may mean for some men to do as they please with other men, and the product of other men's labor. Here are two, not only different, but incompatible things, called by the same name, liberty. And it follows that each of the things is, by the respective parties, called by two different and incompatible names–liberty and tyranny.
The shepherd drives the wolf from the sheep's throat, for which the sheep thanks the shepherd as his liberator, while the wolf denounces him for the same act, as the destroyer of liberty, especially as the sheep was a black one. Plainly, the sheep and the wolf are not agreed upon a definition of the word liberty; and precisely the same difference prevails to-day among us human creatures, even in the North, and all professing to love liberty. Hence we behold the process by which thousands are daily passing from under the yoke of bondage hailed by some as the advance of liberty, and bewailed by others as the destruction of all liberty. Recently, as it seems, the people of Maryland have been doing something to define liberty, and thanks to them that, in what they have done, the wolf's dictionary has been repudiated.
–From Abraham Lincoln's Lecture on Liberty in an address in Baltimore, April 18, 1864.