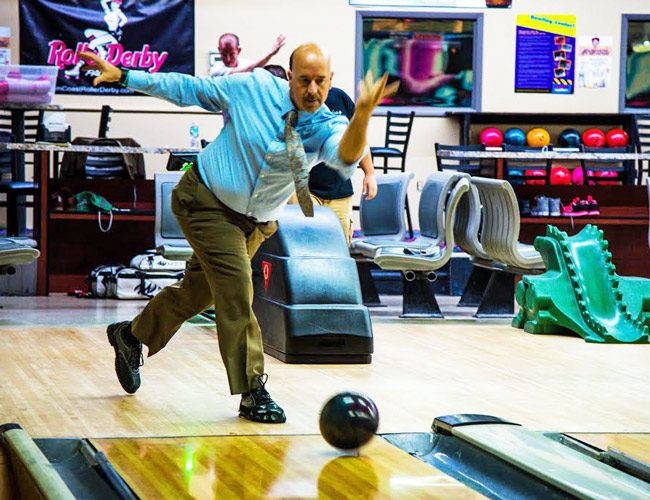 Today: Partly cloudy with slight chance of showers and thunderstorms in the morning, then mostly cloudy with chance of showers and thunderstorms in the afternoon. Highs around 90 inland…in the upper 80s coast. Southwest winds 5 mph shifting to the east in the afternoon. Chance of rain 50 percent. Tonight: Cloudy. Chance of showers and thunderstorms in the evening, then slight chance of showers and thunderstorms after midnight. Lows in the lower 70s. South winds 5 mph shifting to the north after midnight. Chance of rain 40 percent. Details here.Drought Index is at 525.
Today's tides: at the beaches, at the Intracoastal Waterway.
Today's document from the National Archives.
The OED's Word of the Day: primavera, adj..
The Live Community Calendar
Today's jail bookings.
Today's Briefing: Quick Links


Note: all government meetings noticed below are free and open to the public unless otherwise indicated. Many can be heard or seen live through each agency's website.
The Sheriff's daily incident reports and jail bookings are posted here.
Reminder: a countywide burn ban is in effect. Details here.
In Court: Circuit Judge R. Lee Smith holds injunction hearings at 9 a.m. in Courtroom 101, Judge Dennis Craig holds Drug Court at 10 a.m. in Courtroom 401 and juvenile pre-trials and arraignments at 2 p.m.
Flagler Volunteer Services host a Hurricane Preparedness Workshop at the Hilton Garden Inn, 55 Town Center Blvd., Palm Coast, 9-11 a.m. Tickets are $20, including breakfast and a disaster preparedness bag. Speakers include Ken Skalitzky of Volunteer Florida to give a state perspective,
Steve Garten, Flagler County Emergency Manager to give a local perspective, Pam Garrison of Voluntary Organizations Active in Disasters, and representatives of the Red Cross and the Flagler Health Department to discuss special needs shelters.
Junior Lifeguard Camp registration at the Flagler Beach City Hall, 4 to 7 p.m.

Palm Coast Democratic Club Meeting at the African American Cultural Center on U.S. 1, Palm Coast. Guest speaker is Reverend Harry Parrott. The subject: Separation of Church and State, here in Florida and in America. Rev. Parrott has served on the National Leadership Council and National Advisory Councils of Americans United for many years. He was a plaintiff in at least two cases against the Governor of Florida in lawsuits to protect the separation of church and state. He is an excellent speaker. Meet and greet social is at 6:30, meeting at 7 p.m. Email [email protected] for information.
The Driftwoods in concert at 7 p.m. at the Plaza de la Constitución's Gazebo, between Cathedral Place and King Street, just to the west of the Bridge of Lions, St. Augustine. The Driftwoods perform Bluegrass music in Northern Florida and the Southeast. The four members are Eric Searcy on the banjo and dobro, Gabriel Valla on mandolin and guitar, Elisabeth Williamson on rhythm guitar and frailed banjo and Lon Williamson on the upright bass. Everyone sings. For more information, call (904) 825-1004, or visit www.citystaug.com/concerts/index.php.

Adult Basketball League, June 5 Through July
Monday and Wednesday evenings from June 5 through July, games start at 7 p.m., 8 p.m. and 9 p.m. at Buddy Taylor Middle School, 4500 Belle Terre Pkwy., Palm Coast. Register as a team for this 5-a-side style play. Ages 18+ Compete for the title of league champions and free entry into next year's league. The league includes eight regular season games, one game played every hour, single-elimination tournament, three FHSAA certified officials per game, game equipment and prizes. Fees are $360 team/$43 free agent for Super Early Bird Registration through May 7; $400 team/$50 free agent for Early Bird Registration May 8-15; and $440 team/$56 free agent for Regular Registration May 16-June 2. Register at: www.palmcoastgov.com/register or call 386-986-2323.

In Florida and in State Government:
Note: Some proceedings below can be followed live on the Florida Channel. Most legislative proceedings can be followed through the Senate or House websites.

The 2017 hurricane season will start. The season will last through Nov. 30.
The Florida Supreme Court is expected to release its weekly opinions at 11 a.m.
The Florida Public Service Commission will hold a customer meeting in Lake County on a proposed rate increase by Lakeside Waterworks, Inc. (6 p.m., Shangri-La By the Lake Clubhouse, 100 Shangri-La Blvd., Leesburg.)
–Compiled by the News Service of Florida and FlaglerLive

In Coming Days in Palm Coast, Flagler and the Occasional Beyond:
♦ June 2: First Friday at Flagler Beach's Veterans Park, with vendors, games, food, music and other delights, from 6 to 9 p.m.
♦ June 2-4: EVP Pro Beach Volleyball Tour Hammock Beach Resort Invitational: Back for the third year at the Hammock Beach Resort. Come join 40 of the best pro beach volleyball athletes from around the globe featuring 2016 EVP Female Player of the Year Katie Yanesh, 2016 EVP Rookie Team of the Year Jessie Egan and Heather Locke, Team Brazil and many more. Free Event, June 2-4, starting at 1 p.m. Friday, 8 a.m. Saturday, 9 a.m. Sunday.
♦ June 2: Road to Success Open House at the Carver Gym, or Carver Center, on East Drain Street in Bunnell, 10:30 a.m. The Road to Success Youth Program provides free GED prep, life skills and pre-employment training to young adults ages 16 to 22 years old. We have mentors, coaches, teachers and youth advocates that help participants become independent and obtain their GEDs, find jobs and enrolled into post secondary education.
♦ June 2: A free showing of "Voiceless," a Christian movie in opposition to abortion, is scheduled for showing at 6:30 p.m. at Santa Maria del Mar Church, 915 N. Central Ave, Flagler Beach, in either the Fellowship Hall or the Church, depending on the response. Light refreshments will be served. Please call either Elaine Torma, 407-227-4198, or Duane or Janice Berreth, 386-597-2344, to register or if you have any questions. Caution: the event is organized as a partisan rejection of abortion as a right or an option, not merely as an informational showing, and will feature a "mobile sonogram" unit and the participation of sectarian organizations that provide Christian-based counseling against abortion. Torema, when informed that this caution would be included in the notice, sought to have the item removed from the Briefing. "We do not wish to have any negative publicity as part of this event and running it with that caveat would certainly open us up to that," she wrote. The movie has not been controversial so much as unpopular: Since its release in October, it has grossed just over $400,000. "Voiceless," one reviewer wrote, "may be atypical of evangelical Christian movies in some ways, but it is further evidence of what Saturday Night Live and I have observed, which is that such films have grown positively uninterested in offering anything to audiences who don't already share their beliefs."
♦ June 3: Sample craft beers along historic canal street. in New Smirna Beach from 1 to 7 p.m. Tickets are $20 and include a six-ounce Canal Street souvenir glass and 12 sampling tickets that can be redeemed at 10 locations in the district. The walk is held on the first Saturday of each month. For more information, go here.
♦ June 3: Art Stroll and Gallery Walk, 10 a.m. to 5 p.m.: Artistic vendors set up along the historic Canal Street in New Smyrna Beach. Musical artists play from 11 a.m. – 1 p.m. in Christmas Park, 101 Live Oak Street. Galleries feature solo and group exhibitions and artist talks in the Douglas Avenue area of the district and at the Hub from 4-8 p.m. Admission is free.
♦ June 3: Jacksonville Chess Club Tournament, June Scholastic Event and North Florida Open Warm-Up, at the Ramada Inn, 9150 Baymeadows Road, Jacksonville. For the Open (all ages, based on ratings): Four rounds, starting with Round 1 at 10 a.m. Registration closes at 9:45 a.m. Entry fee is $30 for general admission, $25 for members of the Jacksonville Chess Club. Two sections with over $500 in prize money. Unrated players can play in either section and are not eligible for class prizes. Late players receives 1st round bye. Email [email protected] with any questions. Registration at Chessregister.com. Walk-up Registration is $40 cash only. Register early and save. For the Scholastic event, grades K-12, entry fee is $20 for general admission, $15 for club members and free for chess club Spring Semester pupils. Four round Swiss format K-12 chess tournament with time controls set at 30 minutes with a 5-second delay. Prizes are trophies for top 4 finishers. Boards & sets provided. Bring clocks. Email question to [email protected]. TD Kevin Pryor reserves the right to combine sections. Registration at Chessregister.com. Walk-up Registration is $30 cash only. First round at 9 a.m.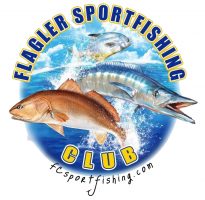 ♦ June 6: The Flagler Sportfishing Club holds its monthly meeting at the VFW at 47 North Old Kings Road in Palm Coast, 7 p.m. The guest speaker is Captain Billy Hunsicker who is one of the captains with Endless Summer Charters based in St. Augustine, which has had two generations of captains in their 20 years of business. Captain Billy,35, has had his captains license since he was 17. He is starting his eighteenth year of running a charter boat and loves going to work every day. Billy has broken thirteen world records and is on the Sunshine Network's Florida Fishing Report. Also, newly elected club officers will be introduced, and the club will have Swap n Shop, which allows members to bring their nautical treasures to do some trading or find some great bargains.
♦ June 7: The Flagler County Republican Club is holding a double header event for the June 2017 meeting featuring Florida Representative Paul Renner and Flagler Supervisor of Elections Kaiti Lenhart. Rep. Renner will discuss the recent Florida legislative session and Supervisor of Elections Lenhart will update the community on activities within the Supervisor's office. At Palm Coast City Hall. Doors open at 5:30 p.m., meeting starts at 6 p.m.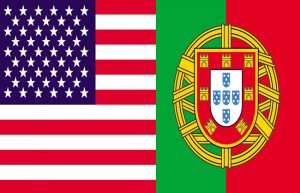 ♦ June 9: A Portugal Day flag-raising ceremony is held at Palm Coast City Hall at 6 p.m. in celebration of Portugal's National Day on June 10, commemorating the death of poet Luis de Camoes on June 10, 1580. Mayor Milissa Holland and Honorary Consul Caesar DePaco of the Honorary Consulate of Portugal in Palm Coast will co-host the ceremony. Special guest of honor from Portugal will be Teresa Morais, who served as Secretary of State and Minister of Culture. Several presentations will be made, and the Portuguese dancer group will perform. The ceremony will be held outdoors at City Hall, but in case of rain will be moved indoors to the City Hall Community Wing. Palm Coast City Hall is located at 160 Lake Ave., next door to the office building that houses the Honorary Consulate.
♦ June 10: The Flagler Sportsfighing Club hosts the Guys n Gals Inshore Tournament (Free to Junior Anglers 12 and under). Species included in this free for member's tournament will be Flounder, Redfish, Trout, Bluefish, and Whiting. The weigh-in will be by team (2 anglers per team- guy and gal or kid). Food, music and cash prizes. Weigh-in will be held at Herschel King Park off Colbert Lane in Flagler-Palm Coast from 2 to 3 p.m. Food and water will be provided. You must sign up in advance in order to ensure enough food and water is available. There is a $20 fishing donation for each guest paid in advance and guest must fish with a member. A $10 food donation is required if only coming to the weigh-in. The sign-up deadline is June 8. Please contact Chuck Gleichmann at (386) 441-8411 with any questions.
♦ June 28: Compassionate Friends meet at the Flagler County Public Library in Palm Coast, starting at 5:30 p.m. The Compassionate Friends, a nonprofit self-help bereavement support organization for families that have experienced the death of a child. The meeting is open to all parents, grandparents, and siblings over age 18 who has suffered the loss of a child of any age. For more information, call John Brady at 610-428-3139. To learn more about The Compassionate Friends, visit their national website at www.compassionatefriends.org.
♦ August 21: For the first time since 1979, a total eclipse of the sun will cut a path across the center of the contiguous United States. In Florida, you can see the eclipse beginning a little after 5 p.m., and stretching for two a nd a half hours or so, end to end. The next such eclipse will be in 2024 and 2044. Details of the eclipse here.



Palm Coast Construction and Development Progress Reports
The following is an update of ongoing permitting, construction and development projects in Palm Coast, through May 26 (the city administration's full week in review is here):
Click to access week-in-review-may26-2017developments.pdf

Road and Interstate Construction:

Angelina Jordan, 10 Years Old Norwegian, Sings the Blues: I Put A Spell On You
Previous Codas: