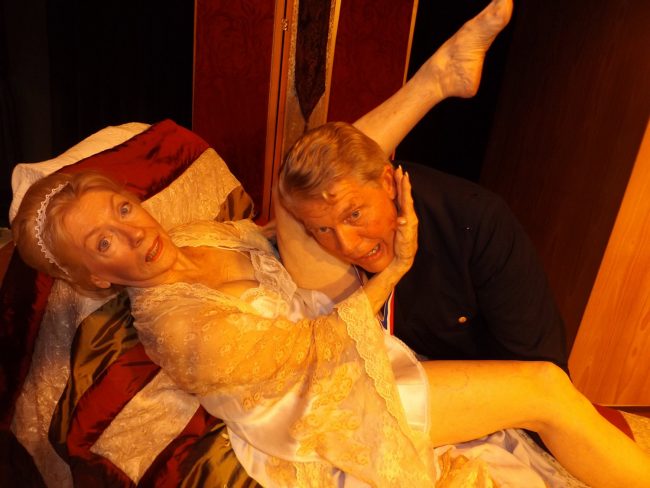 Weekend: Friday, Mostly cloudy with chance of showers and slight chance of thunderstorms in the morning, then partly cloudy with slight chance of showers and thunderstorms in the afternoon. Highs in the upper 80s. Southwest winds 10 to 15 mph. Chance of rain 30 percent. Saturday and Sunday, sunny, highs in the mid-80s. Nights mostly clear, lows in the uppr 50s, warming to the 60s Sunday night. Details here.
Drought Index is at 399.
Today's tides: at the beaches, at the Intracoastal Waterway.
Today's document from the National Archives.
The OED's Word of the Day: defeatist, n. and adj..
The Live Community Calendar
Today's jail bookings.
Today's Briefing: Quick Links

"What chiefly distinguishes the daily press of the United States from the press of all other countries pretending to culture is not its lack of truthfulness or even its lack of dignity and honor, for these deficiencies are common to the newspapers everywhere, but its incurable fear of ideas, its constant effort to evade the discussion of fundamentals by translating all issues into a few elemental fears, its incessant reduction of all reflection to mere emotion. It is, in the true sense, never well-informed. It is seldom intelligent, save in the arts of the mob-master. It is never courageously honest. Held harshly to a rigid correctness of opinion by the plutocracy that controls it with less and less attempt at disguise, and menaced on all sides by censorships that it dare not flout, it sinks rapidly into formalism and feebleness. Its yellow section is perhaps its most respectable section, for there the only vestige of the old free journalist survives. In the more conservative papers one finds only a timid and petulant animosity to all questioning of the existing order, however urbane and sincere— a pervasive and ill-concealed dread that the mob now heated up against the orthodox hobgoblins may suddenly begin to unearth hobgoblins of its own, and so run amok. For it is upon the emotions of the mob, of course, that the whole comedy is played. Theoretically the mob is the repository of all political wisdom and virtue; actually it is the ultimate source of all political power. Even the plutocracy cannot make war upon it openly, or forget the least of its weaknesses. The business of keeping it in order must be done discreetly, warily, with delicate technique. In the main that business consists of keeping alive its deep-seated fears — of strange faces, of unfamiliar ideas, of unhackneyed gestures, of untested liberties and responsibilities. The one permanent emotion of the inferior man, as of all the simpler mammals, is fear — fear of the unknown, the complex, the inexplicable. What he wants beyond everything else is safety."
–H.L. Mencken, from Prejudices: Second Series (1922)

Note: all government meetings noticed below are free and open to the public unless otherwise indicated. Many can be heard or seen live through each agency's website.
The Sheriff's daily incident reports and jail bookings are posted here.
Keep in mind: March is Women's History Month.
Free For All Friday on WNZF, 9 a.m., host David Ayres welcomes County Commissioner Dave Sullivan and the Young Professional Group's Meagan Copeland, who'll discuss the importance of reading in children's lives and the Dolly Parton Library, with a surprise appearance by Sheriff Rick Staly, starting with a commentary by FlaglerLive Editor Pierre Tristam on the Legislature's misguided bill enabling more god-gabbing in public schools.
Friday, Saturday, Sunday: "Waltz of the Toreadors," a new stage production of the 1951 farce by French playwright Jean Anouilh, at Palm Coast's City Repertory Theatre: the play tells the story of General Léon Saint-Pé (played by Pope). The general is despondent at the thought of retirement with his hypochondriac wife. And so the general sets out to rekindle an unconsummated flirtation with Ghislaine (Evelyn Lynam), a woman he danced with 17 years ago – only to find he must compete for her with a much younger suitor. Friday and Saturday at 7:30 p.m., Sunday at 2 p.m. at City Market Place in Palm Coast, 160 Cypress Point Parkway #b207, Palm Coast. Tickets are $20, $15 for students. Get your tickets here.
See:
Friday: The Bronx Wanderers, at the Flagler Auditorium, 7:30 p.m.
Saturday: 2017 Housing Fair at 10 a.m., at the Flagler County Association of Realtors, 4101 E. Moody Blvd., Bunnell: In observance of Fair Housing Month, Flagler County and the City of Palm Coast invite residents to learn about the State Housing Initiatives Partnership Program known as SHIP down payment assistance, the home-buying process and evaluating mortgage readiness. Also learn about owner-occupied rehab programs, refinance opportunities, as well as State of Florida Principal Reduction and Hardest Hit Fund programs.
Saturday: Green City Hall Event, 10 a.m.-1 p.m., with ceremony beginning at 10:15 a.m. at Palm Coast City Hall, 160 Lake Ave. Help the City of Palm Coast celebrate LEED certification of City Hall with behind-the-scenes tours of the energy-efficient features, a demonstration of the new electric car charging station, light refreshments, displays and fun give-aways. Free. More info: 386-986-3708.
Saturday: Stetson University is hosting an open forum discussion with St. Petersburg immigration attorney Arturo R. Rios on recent changes in immigration actions and law including the expansion of enforcement capabilities. This forum is free and open to the public. The forum is scheduled for April 1 at 1 p.m. at the Marshall & Vera Lea Rinker Welcome Center, 529 N. Woodland Blvd., DeLand. Details here.
Saturday: 2017 Relay For Life Flagler, the world's largest fundraising event for cancer research. from 2:00 to 10:00 p.m. on Saturday, April 1st in Palm Coast's Central Park at Town Center. Take part in opening ceremonies, or celebrate life by walking the Relay track with our cancer survivors. Bring the family and eat great foods, enjoy live local bands, plus pie-eating contest, goods for sale and more. In addition, cancer survivors will receive a complimentary dinner.
Sunday: In a salute to International Jazz History Month and the Fitzgerald centennial celebration, Linda Cole, descendant of the Great Nat King Cole, and a Palm Coast resident, will team up with the Orlando Jazz Orchestra for a tribute to jazz and big band. The double-bill concert is scheduled for 3 p.m. at the Flagler Auditorium. Details here.

Seminole Woods Park entrance, parking area to be closed March 30; brief lane closures also expected: The entrance and parking area of Seminole Woods Neighborhood Park – at 350 Sesame Blvd. – will be closed Thursday, March 30, as a contractor stabilizes the park entrance area as part of a city utility water main project. The park itself will be open, but will not be accessible by vehicle. Additionally, there will be periodic, brief lane closures at the entrance to the park, and along Sesame Boulevard, Sleepy Hollow Trail and Slate Wood Court, while the work is being performed. The park entrance and parking area are expected to reopen Friday, March 31. For more information, call Palm Coast Customer Service at 386-986-2360.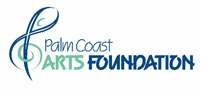 Palm Coast Arts Foundation's Annual Picnics and Pops Concert With the Jacksonville Symphony Orchestra, at Town Center: Tickets for the 10th Anniversary event, on May 7 at 6:30 p.m., are $40 for members of the foundation, $45 for the general public, through March 15. After March 15, tickets are $45 and $50, and a table of 10 goes for $450 for members, $500 for the general public. For tickets go to www.palmcoastartsfoundation.com or call 386-225-4394. See a full flier for the event here.

In Florida and in State Government:
Note: Some proceedings below can be followed live on the Florida Channel. Most legislative proceedings can be followed through the Senate or House websites.

The Revenue Estimating Conference will hold what is known as an "impact" conference. (Friday, 9 a.m.)
The Florida Greenways and Trails Council will meet. (Friday, 9 a.m., Tallahassee City Hall, 300 South Adams St., Tallahassee.)
The Financial Emergency Board for the School District of Jefferson County is scheduled to meet. (Friday, 1 p.m., Turlington Building, 325 West Gaines St., Suite 1706, Tallahassee.)
–Compiled by the News Service of Florida and FlaglerLive

In Coming Days in Palm Coast, Flagler and the Occasional Beyond:
♦ April 4: The American Association of University Women (AAUW)'s Flagler branch has a wine and cheese social at the Hammock Cheese shop, 5368 N Ocean Shore Blvd, Palm Coast, starting at 4 p.m.


♦ April 6: Palm Coast Democratic Club meeting, 7 p.m. at the African American Cultural Center, US1 in Palm Coast.
♦ April 6: Tom Gargiulo will present a Gallery Walk and a Q&A on the works of 2016 Artist of the Year Judi Wormeck, at 6 p.m. at Ocean Art Gallery, 206 Moody Boulevard (State Road 100) in Flagler Beach.

♦ April 6: Stetson University hosts the 10th anniversary Bernard Weiner Holocaust Memorial Lecture, The Architecture of the Holocaust, at 7 p.m., in Rinker Auditorium inside the Lynn Business Center, 345 N. Woodland Blvd., DeLand, Florida, 32723. This event is free and open to the public. This year's speaker will be Paul Jaskot, Ph.D., professor in the Department of History of Art and Architecture, at DePaul University in Chicago. His lecture is entitled, "The Architecture of the Holocaust" and draws on his research into how the Nazis built their concentration camps using forced inmate labor, as well as the testimonies of surviving laborers. Jaskot earned a Ph.D. in art history from Northwestern University and has written several books, including "The Architecture of Oppression: The SS, Forced Labor and the Nazi Monumental Building Economy "(London: Routledge, 2000). His research has mostly examined the cultural history of National Socialist Germany and its impact on art and architecture.
♦ April 26: Anyone whose child has died is invited to an informal meeting to consider eventually establishing a local chapter of The Compassionate Friends, a nonprofit self-help bereavement support organization for families that have experienced the death of a child. There are some 650 such chapters across the country. The meeting will be from 6:30 to 8 p.m. at Florida Hospital Flagler in classrooms A&B. for more information, call John Brady at 610/428-3139. To learn more about The Compassionate Friends, visit their national website at www.compassionatefriends.org. The meeting is open to all parents, grandparents, and siblings over age 18 who has suffered the loss of a child of any age.
♦ April 29: The People's Climate Movement March, in conjunction with a march scheduled in Washington, D.C., will march locally, meeting at Wadsworth Park at 10 am and marching over the bridge to Veteran's Park in Flagler Beach, where there we will a rally and speakers sharing a wide variety of issues and information on how to get involved.
♦ May 16: The Florida Judicial Qualifications Commission holds a hearing the the case of Circuit Judge Scott DuPont, who faces several charges of misconduct during his 2016 re-election election campaign. He has admitted wrongdoing. The 9 a.m. hearing is taking place in courtroom 406-7 at the Duval County Courthouse, 501 W. Adams Street, Jacksonville, before a six-member panel: Eugene Pettis, Steven P. DeLuca, Robert Morris, Michele Cummings, Harry Duncanson (a lay member of the commission) and Jerome S. Osteryoung.

New legislation would force the federal government to treat marijuana like alcohol https://t.co/mXWys9lqlY pic.twitter.com/WYwCJ0SFa1

— HuffPost (@HuffPost) March 31, 2017
Kentucky's last abortion clinic sues to stay open https://t.co/5UOmPTDuqd pic.twitter.com/rVuiUHj3CB

— CNN (@CNN) March 31, 2017
Despite its best efforts, "the world is in for a lot of global warming," warns David Victor https://t.co/E1F3d5DCSq pic.twitter.com/Tz6oVjlGX8

— Brookings (@BrookingsInst) March 31, 2017
Wisconsin, Michigan and Pennsylvania. The 3states that gave him presidency and that polls showed he should have lost https://t.co/1P26EcQt3I

— Reza Aslan (@rezaaslan) March 31, 2017
In 2011, Obama said "Assad must go." Now, the Trump administration is conceding to the reality that Assad will stay https://t.co/P7ScgaaS3Q

— New York Magazine (@NYMag) March 31, 2017
Eichenwald: Why Donald Trump can't save the coal industry https://t.co/5pUZtGNoM2 pic.twitter.com/uhzisfTDoP

— Newsweek (@Newsweek) March 31, 2017


Palm Coast Construction and Development Progress Reports
The following is an update of ongoing permitting, construction and development projects in Palm Coast, through March 24 (the city administration's full week in review is here):
Click to access development-march-24-2017.pdf

Road and Interstate Construction:

Händel: Keyboard Suite HWV 428, Daria van den Bercken, piano
Previous Codas: