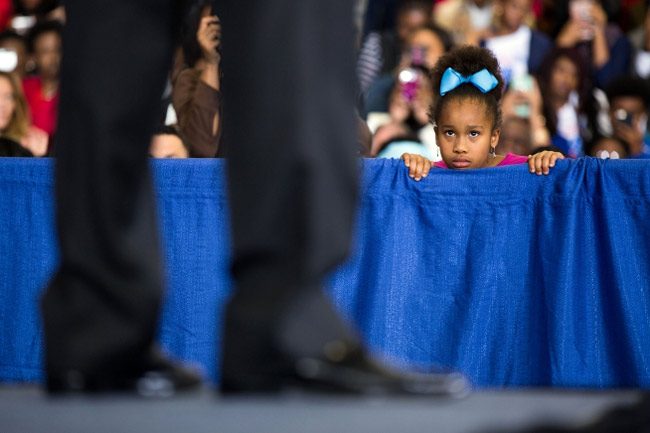 Today: Mostly sunny in the morning…then partly cloudy with a 20 percent chance of showers and thunderstorms in the afternoon. Highs in the mid 90s inland…in the lower 90s coast. Southwest winds 5 to 10 mph shifting to the southeast in the afternoon. Heat index readings 102 to 106. Tonight: Partly cloudy with a 20 percent chance of showers and thunderstorms in the evening…then clear after midnight. Lows in the mid 70s. Southwest winds 5 to 10 mph. Details here.
Today's fire danger is moderate. Flagler County's Drought Index is at 484.
Today's tides: at the beaches, at the Intracoastal Waterway.
Today's document from the National Archives.
The OED's Word of the Day: mahurat, n..
The Live Community Calendar
Today's jail bookings.
Today's Briefing: Quick Links


"Accused just a few decades ago of excessive privatization, now religion was seen as invading the public sphere. Sectarianism replaced ecumenicalism as a dominant concern. A people who had trouble finding the time to pray now seemed to want prayer in schools. It is as if the social critics of the 1950s finally got middle-class Americans to take something seriously only to discover that, when they did, they took it far too seriously for the critics' comfort."
–Alan Wolfe, from "One Nation, After All" (1998).
Note: all government meetings noticed below are free and open to the public unless otherwise indicated. Many can be heard or seen live through each agency's website.
The Flagler County School Board's District Strategic Plan Steering Committee meets at 5:30 p.m. in the third-floor main conference room of the Government Services Building in Bunnell.
The Palm Coast Beautification and Environmental Advisory Committee meets at 5 p.m. at City Hall in Town Center. It will discuss proposed changes to the Unified Land Development Code.

The Flagler Beach City Commission meets at 5:30 p.m. at City Hall. The commission will set its tentative, or probable, property tax rate for next year, a significant increase from $4.7074 per $1,000 in taxable value to $5.5007. The commission will also discuss a new lease with the Flagler Beach Montessori School. The full agenda and background materials are here.

Updated jail bookings and day and night shift incident summary reports are available here.
Appeals Court Upholds Red-Light Cameras But Urges Florida Supreme Court to Rule Decisively: The 3rd District Court of Appeal overturned a Miami-Dade County judge's ruling against the city of Aventura in a case involving a motorist who received a ticket for improperly turning right at a red light. In challenging the ticket, motorist Luis Torres Jimenez contended the city had illegally given "unfettered discretion" to a red-light camera company to review images of potential violations and to print and send out citations.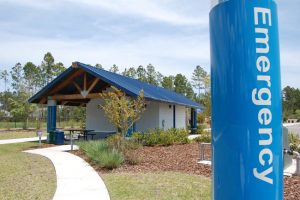 Boy, 13, Arrested in Assault and Robbery of 10-Year-Old Over Sneakers at Ralph Carter Park: The incident took place at about 5:30 p.m. The 10-year-old boy was playing Pokemon Go with his brother at the park when he said he was approached from behind and slammed onto the concrete sidewalk and beaten up by two juveniles, who then took his sneakers, a pair of bluish-purple Amour worth $35.
Ex-Cop Stavris Pleads, "I Wouldn't Make It Out of State Prison," and Gets 3 Years for Lewd Facebook Use Involving Children: Stavris, 32, had faced up to four years in prison. His defense attorney had asked for probation, and that his 10 years' service as a cop should count in his favor, though the prosecution argued that precisely because he was a cop, he should be held to a higher standard.
European Village Resident Ralph Wolff, 68, Critical After 4-Story Fall: According to a Flagler County Sheriff's Office spokesman, Wolff had locked himself out of his apartment–414B–above Players' Lounge. He convinced a neighbor to let him use the balcony in an attempt to hop from one balcony to the next, and gain entry into his home that way.

In Florida and in State Government:
Note: Some proceedings below can be followed live on the Florida Channel.

The Florida delegation to the Democratic National Convention will hold a breakfast, with speakers expected to Congresswoman Gwen Graham, incoming state Sen. Lauren Book, Virginia Gov. Terry McAuliffe and former Democratic National Committee Chairman Howard Dean. The convention session later in the day will include addresses by Democratic presidential candidate Hillary Clinton and her daughter, Chelsea. (Breakfast at 8:30 a.m., Philadelphia Marriott Downtown, 1201 Market St., Philadelphia. Convention session expected to begin at 4:30 p.m., Wells Fargo Center, Philadelphia.)
The Florida Public Service Commission will hold a customer meeting to discuss an application by Ni Florida LLC to increase water rates in Lee County. (6 p.m., Friendship Hall of Tamiami Village, 16555-A North Cleveland Ave., North Fort Myers.)
–Compiled by the News Service of Florida and FlaglerLive

In Coming Days in Palm Coast, Flagler and the Occasional Beyond:
♦ July 29: Marketing 2 Go's Cindy Dalecki is the speaker at the3 Volusia Young professional Group's lunch meeting, talking about "How Social Media is Changing the Way We Connect," 11:30 a.m. at Halifax Hospital through the France Tower Lobby. Please bring your photo ID to get through security. Free to club members, $15 for guests. RSVP at [email protected].
♦ July 30: Solar Plunge to benefit the Flagler Beach National Flight Academy Scholarship. Registration will be $10 per person and includes a t-shirt and goody bag. Late registration will be from 7:30- 8:30 a.m. in Veterans Park followed by The Plunge at 8:45 a.m. After the Plunge enjoy music in the park and light refreshments.
♦ July 30: Meet the Candidate Night hosted by the Flagler County Tea Party, at the VFW Post 8696, 47 Old Kings Road North, starting at 5:30 p.m. All welcome. Most candidates running for local and state offices will be there.
♦ Aug. 1: The Flagler County Commission hosts a tribute to the late Frank Meeker, who served on the commission from 2012 until mid-July, when he died of cancer. The tribute is in board chambers at the Government Services Building at 10:30 a.m.
♦ Aug. 10: School resumes for all students in the Flagler County School District, two weeks earlier than last year, but with a new calendar that enables students to complete their coursework ahead of high-stakes exams, that ends quarters more logically with holidays, and that restores a full week's holiday around Thanksgiving, Nov. 21-25. See details here.
♦ Aug. 11: Flagler Votes Hob Nob, the Flagler County Chamber of Commerce's pre-election event for voters to meet candidates, from 6 to 8 p.m., at the Flagler County Association of Realtors' building, 4101 E Moody Blvd in Bunnell. Participating candidates must pay $150 a table for their space, but it's otherwise free to attend. As part of their free admission, attendees will enjoy light snacks, great conversation and a ticket to vote in an electronic "straw poll," the results of which will be revealed at the end of the evening. Beer, wine and water will be available for nominal cash donations.
♦ Aug. 19: The latest pre-trial hearing in the case of Florida v. Kimberle Weeks, continued from July 22, is scheduled for 3 p.m. before Circuit Judge Margaret Hudson in Courtroom 402 at the Flagler County Courthouse. Weeks now faces nine third-degree felony counts, down from 12, stemming from allegations that she illegally recorded various individuals in her capacity as supervisor of elections and in her private life. Weeks resigned that post in January 2015.


♦ Sept. 7: The Flagler Youth Orchestra holds its open house for all new or prospective students who'd like to join the county's largest (and free) music program. The open house is at the Indian Trails Middle School cafeteria at 5:30 p.m. Any Flagler student, including homes chooled students, in grades 3-12, are eligible to enroll (must be 8 years old by Sept. 1, 2016.) Students may elect to play violin, viola, cello or doublebass. One-hour classes are held at Indian Trails Middle School Mondays and Wednesdays, from 3 to 6 p.m., with students enrolled in the hour block appropriate to their skill level and schedule. The first class for first-time students is Sept. 19. (Auditions for returning students start on Aug. 22, the first class for returning students is Aug. 31.)
♦ Sept. 10: African Art: Ancient Egypt to the Contemporary World, a pair of presentations by Bertrand Green, former chairman of African American studies at Lehman College, City University of New York. The first session is from 10 a.m. to noon, the second session from 2 to 4 p.m., at the Hilton Garden Inn, Palm Coast. $20 for PCAF members, $25 for general admission. Call 386/225-4394 or email [email protected] to reserve your seat.

Policy fatalities in the line of duty: https://t.co/ce18MYQjFV pic.twitter.com/uY6Lyn8Jp3

— Roll Call (@rollcall) July 27, 2016
Why Democrats really do need to talk about terrorism and crime, by @ed_kilgore: https://t.co/A240rmuRt4 pic.twitter.com/jtsXK4ni06

— New York Magazine (@NYMag) July 27, 2016
The most radical speech at the DNC was NARAL leader Ilyse Hogue telling her abortion story https://t.co/8W8ofpGtsx

— Vox (@voxdotcom) July 27, 2016
The unsung heroism of Rev. Jesse Jackson: https://t.co/G5co9y4KHX #DemsinPhilly pic.twitter.com/AuEgmScb1E

— The Daily Beast (@thedailybeast) July 27, 2016
B'Tselem: Israel demolished more Palestinian homes in past 6 months than in all of 2015https://t.co/mnXNeBB88O pic.twitter.com/7aAsj2DaUX

— Ma'an News Agency (@MaanNewsAgency) July 27, 2016
Europe's terror summer: will politicians now accept the reality of Islamic terrorism?https://t.co/OvvhH3kMjR pic.twitter.com/BXQq7WFb82

— The Spectator (@spectator) July 27, 2016

Fact-Checking the Knaves:


Palm Coast Construction and Development Progress Reports
The following is an update of ongoing permitting, construction and development projects in Palm Coast, through July 15 (the city administration's full week in review is here):
Click to access week-in-review-july1.pdf

Road and Interstate Construction:

Bill Evans Live, '64, '75
Previous Codas: