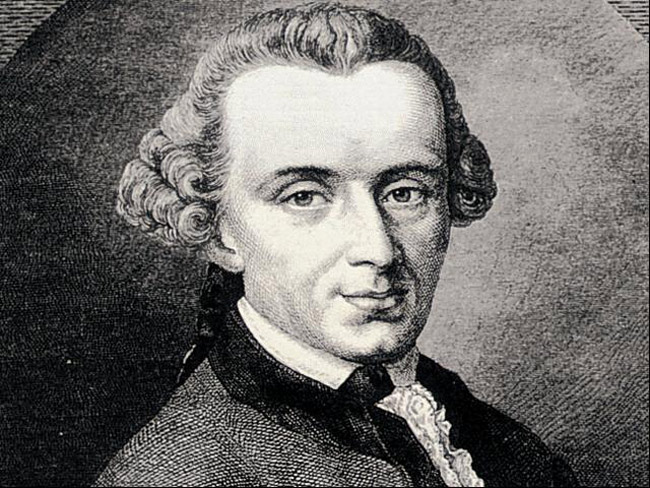 Today: partly cloudy, high in lower 80s, low in low-60s. Details here.
Today's fire danger is moderate. Flagler County's Drought Index is at 349.
Today's tides: at the beaches, at the Intracoastal Waterway.
Today's document from the National Archives.
The OED's Word of the Day: twitterati, n..
The Live Community Calendar
Today's jail bookings.
Today's Briefing: Quick Links

Note: all government meetings noticed below are free and open to the public unless otherwise indicated. Many can be heard or seen live through each agency's website.
The Palm Coast Code Enforcement Board meets at 9 a.m. at city hall on Lake Avenue.
The Value Adjustment Board meets at 10 a.m. in board chambers at the Government Services Building.
The Bunnell City Commission holds a special meeting starting at 6 p.m. at city hall this evening to interview three internal candidates for city manager. The three candidates will be interviewed in one-hour increments starting with Deputy City Clerk Dan Davis at 6 p.m., Finance Director Stella Gurnee at 7 p.m., and City Engineer Ferdinand Tiblier at 8. The interviews will be followed by a discussion of the city commission. It is possible that commissioners will vote on making an offer to one of the candidates as early as Wednesday evening. See details here.
The Indian Trails Middle School improvement council meets at 4:15 p.m. in the school's media center.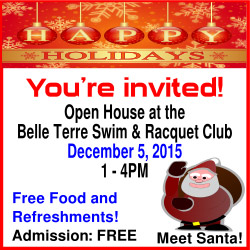 Upcoming: On Dec. 5, You're all invited to a Belle Terre Swim and Racquet Club open house and fund-raiser: Come by and enjoy the pool, the sauna, the weight room, live music, a bake sale, plenty of games and fun for the whole family. It's free admission. The event is scheduled for 1-4 p.m. The Flagler County School Board granted the Swim and Racquet Club an extension to make good on the promise of a new batch of membership to ensure that the venerable club stays open in months and years ahead. But the club needs your support, as the school board is set to reevaluate how the membership drive is going as early as January. This fund-raiser and open house is intended to show the community how much there is at the club, and how inexpensive the memberships are. Admission to the Dec. 5 open house is free.
Is Flagler is headed in the right direction? The Chamber of Commerce wants to hear from you: "Please take the Chamber's Economic Development survey and share the link with family, friends and colleagues. It's important for everyone who lives and works here to weigh in on this important topic," the Chamber says. "You might even win a prize for your effort. We are trying to get 1,000 responses before the end of the year. Click here to access the survey.

In 5th Incident Since September, Car Strikes a Student Biking Home From School: The wreck took place at 1:35 p.m. when an Indian Trails Middle School 8th grader on his bike was biking across the northernmost entrance to the middle school, a clearly marked crosswalk. Stephen Large, 42, the parent of a child at Indian Trails, was at the wheel of a 2014 Toyota four-door, at the stop sign, preparing to drive onto Belle Terre, when he drove and struck Griffin Wilder, 13.
Elections Commission Tosses 3 More Claims Against Flagler Officials as County Fires Back: The Florida Elections Commission at its November meeting voted to dismiss three elections violation complaints against Flagler County Commissioners Frank Meeker and Nate McLaughlin, even though it found probable cause on some violations by both commissioners.
Kevin Clayton's Death in Friday's West Flagler Fire Is Ruled a Suicide: The autopsy also confirmed the identity of Kevin Lee Clayton, the 41-year-old father of three last seen by two of his children, seemingly asleep, with a rifle on his lap in his living room. Clayton died of a gunshot wound, the sheriff's office said.
Flagler County's Habitat for Humanity "provided its 94th home to Palm Coast beneficiary Shanokwa Shellman," The Observer reports. "Shellman's new home is located in Palm Coast's "R" section. Many renovations were made to the home, courtesy of Habitat for Humanity, including a new fence, tile flooring, a fresh coat of paint and new windows. New appliances such as a stove and refrigerator were donated by Whirlpool Appliances."
Florida Protest Group Delays Rally in Light Of Terror Attack at Planned Parenthood: The Orlando-based Florida Family Policy Council, sponsor of the "Florida Taxpayer Rally to Defund Planned Parenthood," said the Dec. 7 event at the Florida Capitol will take place in the spring instead.

Note: Most proceedings below can be followed live on the Florida Channel.

Fracking debated: The House Agriculture & Natural Resources Appropriations Subcommittee will consider a proposal (HB 191), sponsored by Rep. Ray Rodrigues, R-Estero, and Rep. Cary Pigman, R-Avon Park, that would create a new regulatory structure in Florida for oil and natural-gas drilling, including the controversial practice known as "fracking." (8 a.m.)
Scott's budget: House subcommittees will continue reviewing their portions of Gov. Rick Scott's proposed $79.3 billion budget for the fiscal year starting July 1. (, 8 a.m., House Agriculture & Natural Resources Appropriations Subcommittee, Reed Hall, House Office Building, the Capitol. Also, 11:30 a.m., House Justice Appropriations Subcommittee, Morris Hall, House Office Building, the Capitol. Also, 4 p.m., House Government Operations Appropriations Subcommittee, Morris Hall, House Office Building, the Capitol. Also, 4 p.m., House Health Care Appropriations Subcommittee, 212 Knott Building, the Capitol.)
Uber and Lyft: The House Highway & Waterway Safety Subcommittee will consider a proposal (HB 509), sponsored by Rep. Matt Gaetz, R-Fort Walton Beach, and Rep. James Grant, R-Tampa, that deals with regulation of "transportation network companies," such as app-based Uber and Lyft. (8:30 a.m.)
Terrorism lawsuits: The House Civil Justice Subcommittee will take up a bill (HB 3), filed by Rep. Mike Hill, R-Pensacola Beach, that could help people file lawsuits if they are injured by acts of terrorism. (8:30 a.m.)
A ceremony will be held to formally designate Sen. Joe Negron, R-Stuart, as the next Senate president. Negron will take over the job after the 2016 elections. (2 p.m., Senate chamber, the Capitol.)
Charter school changes: The House Choice & Innovation Subcommittee will consider a proposal (PCB CIS 16-01) that would make a series of changes in the state's charter-school laws and create the Florida Institute for Charter School Innovation. (Wednesday, 4 p.m., 306 House Office Building, the Capitol.)
–Compiled by the News Service of Florida and FlaglerLive

In Coming Days in Palm Coast and Flagler:
Click on the links for more details:

Click on the link for more details.

Obama's top general contradicts president: "We have not contained ISIS" https://t.co/Ynj2dCInyD pic.twitter.com/ZOaTI1ADtu

— The Hill (@thehill) December 2, 2015
10 alternative ways to defeat Isis that aren't air strikes https://t.co/f9YQWe7OMr pic.twitter.com/2zqUsi3Bql

— The Independent (@Independent) December 2, 2015
Ted Cruz's clever, tricky triangulation https://t.co/rJDxaDa8GR pic.twitter.com/T3jiqxijIx

— The Atlantic (@TheAtlantic) December 2, 2015
Appalachia grasps for hope as coal loses its grip on energy https://t.co/JOMsHRqfMq via @AP pic.twitter.com/XLhmcbwH7D

— Gazette-Mail (@wvgazettemail) December 2, 2015
Africa's mysterious Victoria Falls revealed in stunning pictures https://t.co/UawleIQNh9

— National Geographic (@NatGeoMag) December 2, 2015


Palm Coast Construction and Development Progress Reports
The following is an update of ongoing construction and development projects in Palm Coast, through Nov. 5:
Palm Coast Parkway Six-Laning is 97 percent done: (Not updated this week.)
Holland Park, 37 percent done: Perimeter sidewalk continues to be formed and poured. The new 8″ water main was installed across Florida Park Drive and the water tap was made. Electrical trenching and conduit installation continues. 8″ water main and 2 hydrants being re-installed per plan. New irrigation system installation continues.
County's I-95 Interchange Matanzas Woods Reclaim Water, 76 percent done: Retention ponds are being excavated and fill continues for the ramps.
Palm Harbor Parkway Roadway Extension, 32 percent done: The City Fiber Optic cable was removed to allow the demucking to continue north on Forest Grove. The Fiber Optic cable will be replaced when the new force main is installed. Installation of stormwater pipe continues.
Colechester Bridge, 90 percent done: Bridge Deck has been paved and striped and has been reopened. Pedestrian railings are installed, demolition of slope pavement continues. Directional bore of water main almost complete.
North Old Kings Road Extension to Matanzas Woods Parkway, 19 percent done: Asphalt was installed on the new section of roadway adjacent to the old roadway at the intersection of Old Kings Road and Forest Grove.
Island Walk Shopping Center Phase 1, 93 percent done: Water mains behind the Island Doctor and Bealls have been chlorinated for 2nd day bacteriological samples.
Old Kings Road Force Main 50 percent done:: Contractor is working on Force main at the entrance north of spray field.

Road and Interstate Construction:

Immanuel Kant's Explained, Monty Python Style