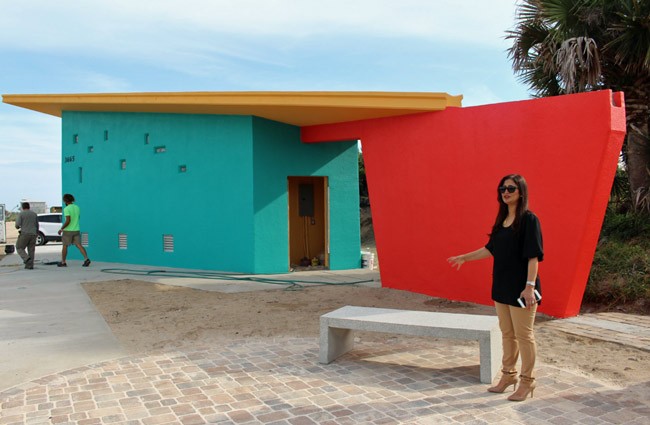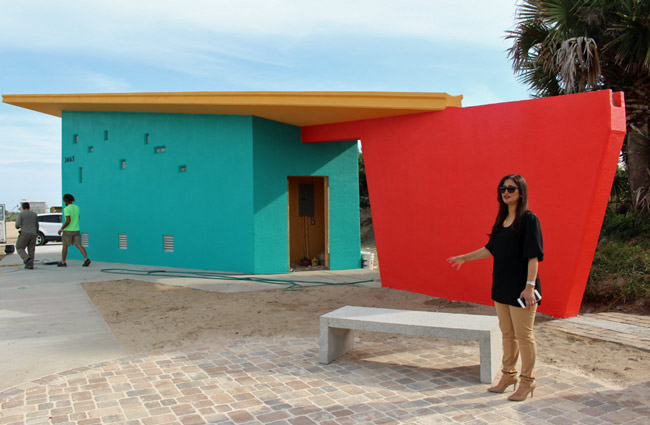 Today's weather: high of 94, low of 74.Details here.
Today's fire danger is Low. Flagler County's Drought Index is at 527.
The weather in Guayaquil, Ecuador: high 64, low 58. Details.
The OED's Word of the Day: fall-back, n.
The Live Community Calendar
Today's jail bookings.
Today's Briefing: Quick Links

Note: all government meetings noticed below are free and open to the public unless otherwise indicated.
The Flagler County Commission meets at 9 a.m. for one of its summer budget workshops. On the agenda today: an overview of the budget to date, and a discussion of general and non-general fund budgets. At 1 p.m., commissioners gather at Varn Park on the Barrier island for a ribbon-cutting of the renovated park.

The Bunnell City Commission meets at 7 p.m. On the agenda: consideration of garbage-collection rates and fines. The reason: Palm Coast is requiring the City of Bunnell to enter into a franchise agreement in order to perform the services specified in the Interlocal Agreement for the School Board within the City of Palm Coast. The City of Palm Coast is waiving the fees associated with the franchise agreement. However, the franchise agreement requires the Bunnell to obtain a $300,000 License and Permit bond. The annual insurance premium for the bond is $3,000. That will add $3,000 to the cost of the school board's garbage-collection bill. Other customers will not be affected.The full agenda is here.
Flagler Chamber Seeks Applicants for Leadership Flagler's 23rd Class. Click for details.

Two Are Killed, a Third Injured in 3-Vehicle Wreck at Cody's Corner at SR 11 and CR 304: George W. Brown, 60, and Sandra Brown, 49, both of of Welaka, Fla., were killed. Meredith Holmes, 68, a resident of the Villages, was injured. Charles D. Bennett, 56, of Pierson, was at the wheel of the logging truck.
Unemployment in May Ticks Up in Flagler and Florida, But Overall Trends Remain Solid: In Flagler unemployment went up to 6.6 percent, from 6.2 percent the month before, despite a net gain of 220 people holding jobs. Again, the reason the unemployment rate went up is because of the growing workforce. Flagler's workforce added 412 workers in May, for a total of 43,112. The number of people without work also grew, however, by about 200 people.
Thousands turn up for Brayden Lane fund-raiser at Bull Creek Restaurant: The fund-raiser for the cancer-stricken man was organized by restaurant co-owner Joe Rizzo. "I don't need to know the family," an emotional Rizzo told the Palm Coast Observer. "This is something that people, who care about people, do. As a member of this part of the community, trying to lend a helping hand, we offered to have the fundraiser out here, which was bigger than we anticipated. There are thousands of people out here with the same goal in mind, which is to take care of this child who needs help."
The Carver Center is flourishing again in Bunnell: The News-Journal's Matt Bruce features Elijah Emanuel, the long-time face of Carver Gym. "Emanuel is the latest in a long line of community leaders who've served as constant figures helping to propel the Carver Center," he writes. "Through segregation, integration and even demolition of the adjoining G.W. Carver High School — Flagler County's all-in-one school for black students prior to desegregation — the community center has remained a cornerstone of South Bunnell's predominantly black community for decades, serving as the last vestige of its proud legacy." (Paywall protected)
Arson is suspected in a Mondex fire: No one was hurt at the house in the 2200 block on Elder Street in the Mondex, also known as Daytona North, though the house has been occupied. The 1,100-square foot house was demolished but for a children's play area flanking it, and two sheds that were a distance from the house itself. The house was last sold in March and was valued at $62,000.
Ky Ekinci and Mark Woods launch the Flagler Cigar Co.: After eight months of preparation, the company received its first shipment of 2,000 cigars hand-crafted in the Dominican Republic with "a blend of tobaccos concocted by Ekinci and Woods and sell for $8.50 to $12 each, depending on size and style," the News-Journal reports. (Paywall protected)
That Other American Exceptionalism: Right-Wing Terrorism: FlaglerLive's editor's column on the Charleston massacre drew an extensive, broad-ranging and often bitter debate, with over 100 comments over the weekend, that continues.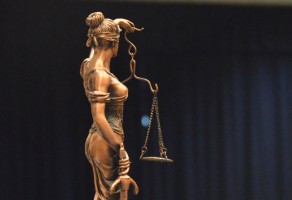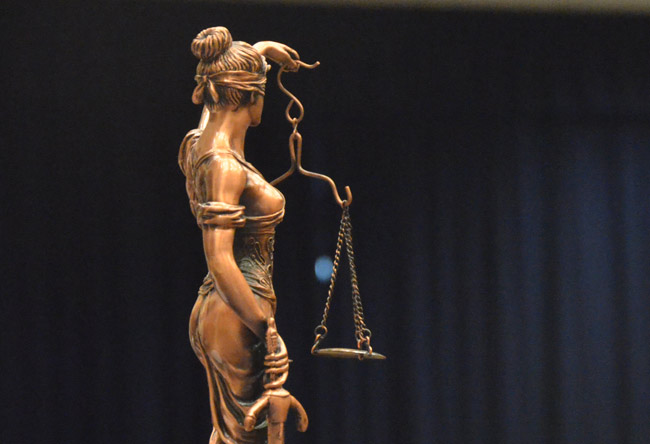 Circuit Judge J. David Walsh holds felony arraignments, pre-trials and violation of probation hearings starting at 8:30 a.m. The judge is in bond hearings and probation termination hearings in the afternoon, in Courtroom 401.
A foreclosure sale is scheduled for 11 a.m. in the civil department lobby of the courthouse.

Note: Most proceedings below can be followed live on the Florida Channel.

Gov. Rick Scott tours Fort Myers, Jacksonville, Miami, Orlando, Pensacola, St. Petersburg and West Palm Beach to tout a tax-cut package approved by lawmakers. The package includes reducing the communications-services tax on cell-phone and cable TV bills, holding a 10-day tax holiday for back-to-school shoppers, and eliminating for one year sales taxes on college textbooks. But the tax cuts are more than erased by a $500 million increase in property taxes designed to pay for an increase in education funding.
Bear-hunting: The Humane Society of the United States will deliver petitions to Gov. Rick Scott's office in opposition to a proposal to allow bear hunting this fall in Florida. The governor will not be there. The Florida Fish and Wildlife Conservation Commission on Wednesday will consider approving a bear-hunting season. (1 p.m.)

Confederate battle flag: Legislators in South Carolina may be discussing the fate of the confederate flag that flies on the grounds of the South Carolina capitol to this day.
Gaza war: A United Nations Human Rights Council report issued today on the Gaza war calls Israeli army actions fraught with "impunity" and describes Israel's "lamentable track record in holding wrongdoers accountable." The report is available here.
Women's World Cup: Norway v. England (5 p.m., FoxSports1), USA v. Colombia (8 p.m., FoxSports1).

Senator Travis Hutson, Representative Cyndi Stevenson and Representative Paul Renner Deliver During Difficult Budget Year: The following PR release was issued by the office of Travis Hutson: The newly elected legislators from Saint Johns and Flagler counties, Senator Travis Hutson and Representatives Cyndi Stevenson and Paul Renner, represented their constituents extremely well despite entering the fray halfway through the Legislative Session during a difficult budget year. Along with their respective colleagues in the Senate and House, they helped craft a state budget that increases K-12 education funding, provides broad-based tax relief for all Floridians and keeps nearly $3 billion in reserves for a rainy day. "I am extremely proud of the work we were able to accomplish for the citizens of Florida," said Senator Hutson, "and for our constituents in Saint Johns and Flagler counties, we were able to continue funding for historic preservation and restoration projects as well as provide critical funding for beach nourishment and water projects." Specific Appropriations in the 2015-2016 budget for Saint Johns and Flagler Counties:
Mala Compra Basin Water Quality Enhancement Project…………………….$600,000
South Ponte Vedra/Vilano Beach/Summerhaven Beach Restoration …………$306,500
Summerhaven River Restoration Project………………………………………$400,000
St Augustine Historic Properties – University of Florida……………………..$500,000
Ponce de Leon Hotel Restoration – Flagler College…………………………$2,000,000
Historic St. Augustine Educational Material – University of Florida…………$500,000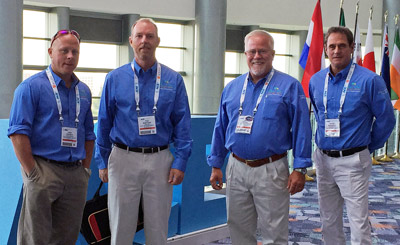 Palm Coast 'Water Buoys' team places second in national championship: The City of Palm Coast's "Water Buoys" team placed second among the nation's top teams at the Top Ops National Championship of the American Water Works Association. The Palm Coast Utility Department team of Fred Greiner (captain), Tom Martens and Peter Roussell – coached by Jim Hogan – competed against 19 teams from across the United States and Canada at the AWWA Annual Conference and Exposition (ACE) in Anaheim, California. "The Water Buoys have won five national championships since 2006, and we were hoping to repeat this year. Still, I'm so proud of the team," said Hogan, Palm Coast's Utility Systems Manager of Water of Operations. "They represented Palm Coast and the State of Florida well with this second-place win in national competition. They exemplify our entire Utility Department's efforts to provide excellence in water and wastewater services to the City of Palm Coast." Top Ops is done brain-bowl style, with water treatment teams answering questions in a fast-paced Q&A contest. Questions in the competition cover a broad range of operational topics including basic science, chemistry, hydrology, water distribution, public health and sanitation, plant maintenance, safety and process control. The annual contest recognizes and promotes excellence in all aspects of water operations, giving operators the opportunity to showcase their knowledge and talents. The Palm Coast team won the state championship in April for the ninth time in the past 11 years. The Water Buoys have placed in every national-level competition they've entered since the team started in 2005 – five first-place victories, one third-place and, now four second-places. The Florida Section of the AWWA awards expense-paid trips to the winners of the state competition, so no City funds are used toward the competition. Team members pay for the competition out of their own pockets and then receive financial reimbursement from the Florida Section. The opportunity to attend the conference, and even practice for the competition, has a major pay-off for the Palm Coast community, Hogan said. "The educational aspects of Top Ops cannot be understated," Hogan said. "The Water Buoys study relevant technical manuals and practice for the competition all year long. The team members then impart their knowledge to the operational staff in regularly scheduled, in-house training sessions." For more information, please contact Jim Hogan, City of Palm Coast Utility Systems Manager of Water Operations, at 386-986-2374.
Daytona State recognized by national manufacturing group: Daytona State College has been named the newest member of the Washington, D.C.-based Manufacturing Institute's M-List, which recognizes schools providing manufacturing training that meets industry standards. "We're honored to be recognized by the Manufacturing Institute with its renowned advocacy for manufacturing in the U.S.," says Dr. Tom LoBasso, president of Daytona State. "This reaffirms our long-standing record of quality and service to the community with our responsive workforce career programs." Dr. Mary Bruno, associate vice president of continuing and workforce education, adds, "M-list membership signifies DSC's commitment to closing the skills gap and helping to grow our region's manufacturing sector to its fullest potential as a jobs creator and economic driver." The M-List recognizes high schools, community colleges, technical schools and universities that offer NAM-Endorsed Manufacturing Skills Certifications as a standard part of their manufacturing education programs. Daytona State offers students the opportunity to earn these certifications, as well as program options in welding, machining and a variety of other manufacturing disciplines. Additionally, Daytona State's Florida TRADE program is a Manufacturing Fast-Track Program that helps students begin building technical careers that offer good pay and growth opportunity. Florida TRADE prepares students with an initial set of technical skills for industry-recognized certifications in:
Certified Production Technician (CPT)
National Institute of Metalworking Skills (NIMS) Milling Certification
Computer Aided Drafting AutoCAD Certifications (Autodesk)
SolidWorks Certifications (SolidWorks)
The Manufacturing Institute is an affiliate of the National Association of Manufacturers. It is committed to delivering leading-edge information and services to the nation's manufacturers, and is the authority on attracting, qualifying and developing world-class manufacturing talent.

Palm Coast Construction and Development Progress Reports:
The following is an update of ongoing construction and development projects in Palm Coast, through June 12:
Development Order for 5,000 square-foot Palm Coast Medical Office: The Planning Department reviewed and approved a site plan for Palm Coast Medical Office. This 5,000 square foot medical office project is on a one-acre, vacant commercial site located at 1270 Palm Coast Parkway NW. See the rendering below.

Beautification Plan for Flagler Palm Coast High School: Beautification plan for the front buffer of Flagler Palm Coast High School is underway. City crews have begun stripping dead sod and weeds from the area in front of the high school to make way for new sod, shrubs, trees and irrigation in order to continue the beautification that was done on Bulldog Drive. This is part of the improvement of one of our more traveled entrances to the City, which also includes the new brick Town Center signs that were constructed by Palm Coast Holdings. Work will continue this summer and be finished before school starts in the fall.
Island Walk Shopping Center (Former Palm Harbor Shopping Center), 80 percent done: A 3rd Grease Interceptor has been installed behind the new buildings on the west end of the project. Three sewer wyes have been installed to serve the Grease Interceptors.
Palm Coast Parkway Six-Laning is 78 percent done: Widening on the north side of the parkway continues. Landscape irrigation work continues. Utility connection tie-ins has begun. Conducted site inspection with FPL in prepartion for street light installation to begin 6-22-15. The old 10″ water main into the shopping center near Bob Evans has been disconnected and removed from service and will be grout filled. The 12″ main going into the shopping center near Bob Evans on Palm Coast Parkway has been tired into the new 16″ Water main c.
Royal Palms Parkway Improvements, 98 percent done: Forthcoming CO to add curb and gutter with flumes for control of stormwater at both Rymfire and Rickenbacker NE corners. Punch list items. Concrete work completed at Belle Terre
intersection.
Holland Park, 18 percent done: Rough grading of site. Began installation of new water lines in ball field area. The 1″ water line installation around the Soccer Field for drinking water fountains have started.
Palm Coast City Hall at Town Center, 54 percent done: Installation of drywall of interior walls, mechanical duct work installation, electrical conduit rough-in and fire sprinkler piping continues. Installation of exterior windows and exterior wall trim continues. Grading and layout for parking area has begun. Painting of exterior walls has begun. See ongoing images of construction here.
Shops at Pine Lakes Convenience Store, 65 percent done: The package Pump Station has been set and plumbing continues. Contractor has installed the Force main into the existing manhole on Wynnfield Drive. The road lane closure for the manhole core to install the force main was completed
and the road has been repaired.
Walmart Addition, 30 percent done: A new Grease Interceptor has been installed replacing the old one outside the new building addition.
Old Kings Road Utilities Work: This week, a Water Distribution crew dug up the existing 10" water main on Old Kings Road, North and installed a new valve. This will allow shut-down of the main so it can be removed and replaced with a new line at a new location in preparation of the Old Kings Road realignment and extension that will be done by the County. The water main relocation is a joint project
being completed by Utility and Public Works crews.

From Ferguson to Charleston and Beyond, Anguish About Race Keeps Building: "The massacre at Emanuel African Methodist Episcopal Church in Charleston was something else entirely from the police killings. But it, too, has become a racial flash point and swept aside whatever ambiguity seemed to muddle those earlier cases, baldly posing questions about race in America: Was the gunman a crazed loner motivated by nothing more than his own madness? Or was he an extreme product of the same legacy of racism that many black Americans believe sent Michael Brown, Freddie Gray, Eric Garner, Walter Scott and Tamir Rice to their graves? […] America is living through a moment of racial paradox. Never in its history have black people been more fully represented in the public sphere. The United States has a black president and a glamorous first lady who is a descendant of slaves. African-Americans lead the country's pop culture in many ways, from sports to music to television, where show-runners like Shonda Rhimes and Lee Daniels have created new black icons, including the political fixer Olivia Pope on "Scandal" and the music mogul Cookie Lyon on "Empire." It has become commonplace to refer to the generation of young people known as millennials as "post-racial." Black culture has become so mainstream that a woman born to white parents who had claimed to be black almost broke the Internet last week by saying that she was "transracial." Yet in many ways, the situation of black America is dire." From The Times.
Marco Rubio Ducks the Issue on Confederate Flag: "Mitt Romney, the Republican Party's 2012 presidential nominee, strongly condemned the flying of the Confederate flag on the grounds of the South Carolina state capitol on Saturday, prompting current GOP candidates to weigh in on a subject controversial across the "First in the South" primary state. […] In Miami, Sen. Marco Rubio (R-Fla.) said Saturday that it is up to the people of South Carolina, not "outsiders," to decide whether to remove the Confederate flag. "This is an issue that they should debate and work through and not have a bunch of outsiders going in and telling them what to do," he told reporters. In his most expansive remarks on the deadly mass shooting, Rubio said the white man charged with the killings "carried out an act motivated by racial hatred." "It's an atrocity. It's a horrifying instance," he added. Rubio said he now supports Bush's decision to remove the Confederate flag from the Florida capitol and place it in a museum. But as a state legislator, Rubio co-sponsored a war monuments preservation bill that would have preserved the Confederate flag's placement on Capitol grounds." From the Washington Post.
National Review Magazine's Racism Denial, Then and Now: Both National Review's 1963 theory that about a "crazed Negro" and Delgado's notion that Roof doesn't "look white" spring from a profound commitment to the myth of white innocence. The underlying idea is that white people have only good intentions, so horrific crimes like Birmingham in 1963 or Charleston in 2015 must somehow spring from another source, most likely a dark-skinned person. Parallel to the idea that Roof is not white is the desire to deflect attention from Roof's racist motivation in the church killing, the evidence for which has been steadily accumulating. "He was big into segregation and other stuff," Roof's roommate told ABC News. "He said he wanted to start a civil war. He said he was going to do something like that and then kill himself." Despite the strong evidence pointing toward a racist motive, conservative pundits and politicians have been reluctant to call this a racist crime, and instead have spun a theory that perhaps Roof was motivated by an anti-Christian animus, a notion that has the unique merit of being completely without any factual foundation." From the New Republic.

Road and Interstate Construction: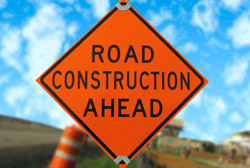 Palm Coast:
US 92 Ramp opening eastbound Interstate 4 near Daytona Beach: The Florida Department of Transportation (FDOT) and its contractor, The de Moya Group, has scheduled the opening of the new exit ramp to US 92 via eastbound Interstate 4 (I-4) overnight on Sunday, June 21. At that time, motorists will be required to exit to the new US 92 ramp via the right-hand lane of I-4. Previously, the exit was to the left of I-4. Motorists are urged to use caution at this location, and be aware of those performing sudden lane changes in order to make an attempt to access US 92. Times and dates could change based on weather conditions and other variables, updates will be provided if the schedule is modified. Message boards and directional pavement markers will be in place at this location, reminding drivers the US 92 exit is now accessed via the right-hand lane of I-4.
Matanzas Woods Parkway closed: Matanzas Woods Parkway is closed until early August for construction of the Interstate 95 interchange. The portion of Matanzas Woods Parkway that spans I-95 will be reconstructed to accommodate four single-lane ramps for on and off access to the interstate. Other improvements include the widening of the interstate to accommodate new acceleration and deceleration lanes, wet detention ponds adjacent to the roadway, sidewalks, lighting, overhead signs and landscaping. Project details are available and regularly updated at http://www.matanzas95interchange.com. The detour map is available here.
Palm Coast Parkway between Cypress Point Parkway and Florida Park Drive. IMPACTS: Lane shifts and closures will occur and this may cause traffic congestion on this already busy roadway. Most construction work will occur between 9 p.m. and 7 a.m. though weather and unforeseen issues may adjust the schedules. This project will be complete by December 2015."
Flagler County Road 302 is Closed to all but local traffic as repaving began on June 7 and the roadway will be closed to all but local traffic. Others will be required to detour around County Road 302 using State Road 100. The roadway will be closed for 90 days, or until early September.
Volusia: I-4 Widening from SR 44 to east of I-95, Monday and Friday, 7:00 a.m. – 5:00 p.m., Eastbound/Westbound shoulder closing. Sunday through Thursday, Eastbound and Westbound lane closures as needed from 8 p.m. to 6 a.m. Thursday, 9:00 p.m. – 5:30 a.m. EB road closure between Canal St./SR 44 and I-95 with detour at US 92 exit ramp.Motorists should be aware of traffic shifts near Canal St./SR 44.
County Road 304 Project Map and Description

Click on the links for more details:
June 23: The Estate Planning Council of the Fun Coast Host 'Understanding Hospice Care in Our Community' Event: The event will be held at the Holiday Inn Express, LPGA Daytona Beach, located at 137 Automall Circle, Daytona Beach from 8 to 10 a.m. The event will host a panel with representatives from all five local hospice care providers who will educate attendees on what Hospice is, the services offered, when a client would qualify for hospice, how the referral system works with hospice, and what insurance/Medicare/Medicaid covers (and doesn't cover). Attorney Scott Selis, President of the Estate Planning Council of the Fun Coast, will be the moderator and panel participants from Florida Hospital Hospice Care, Haven Hospice, Gentiva Hospice, Halifax Health Hospice, and VITAS Healthcare will participate. The panelist will give a brief summary of the services and programs they offer above and beyond the standard level of care, and how they work with families and patients. Guests are welcome, attendees do not need to be EPCFC members. Attendees who RSVP are invited to submit questions that will be asked to each panel member. If time permits there will also be a question and answer session. Cost is $20, payable at the door. Those interested in attending are asked to RSVP by calling Kimberly Selis at 386-445-8900, extension 22, or emailing her at [email protected]. The Estate Planning Council of the Fun Coast is an interdisciplinary organization for professionals involved in estate planning. They strive to foster understanding of the proper relationship between the functions of the life underwriter, trust officer, attorney, accountant, financial planner, and any other party or parties having to do with estate planning, and to encourage co-operation of persons acting under those disciplines. The president is Scott Selis and they can be reached at 386-453-5934. For more information, visit http://www.epcfuncoast.org.
June 24, Veterans Pancake Breakfast: Meet with fellow Veterans and chat over breakfast, Wednesday, June 24, from 8:30 a.m. to 10 a.m. at Princeton Village, 100 Magnolia Trace Way, Palm Coast. To confirm your attendance or for more information call Laura Zublionis 386-206-9730.
June 25: Flagler Cigar Company launch party, 6 to 9 p.m. $20 admission fee for non-members. You will enjoy one premium Flagler Cigar of your choice specially paired with a craft-beer, light eats, entry in raffle items, special discounts for cigar purchases, plus you'll get a $20 Humidor Gift Card for your next purchase. At European Village.
June 27: The Ham Radio operators of the Flagler Emergency Communications Association, licensed by the Federal Communications Commission, will establish a nationwide communications platform simulating emergency conditions for 24 hours beginning at 2 p.m. Saturday, June 27th at the Flagler Beach Fire Department Headquarters, 320 South Flagler Avenue, Flagler Beach, Florida 32136. The simulation is part of the American Radio Relay League's National Field Day, Tours of the operation and an opportunity to learn more about Ham Radio are available throughout the simulation period and are free to the public on a "drop by" basis, no advance arrangements are necessary, all are welcome.
June 30: Social Media Day and Entrepreneur Night in Palm Coast: Palm Coast government declared June 30 Social Media Day, Mashable, which conceived the international event, highlighted Palm Coast's role, and of course Palm Coast's Office Divvy is marking the occasion on June 30. " "With this proclamation and the event on June 30th," Office Divvy's Lisa Ekinci says, "we are putting our red dot on the map for Palm Coast and Flagler County; and creating a differentiator for our community as a socially savvy community in Florida, in these United States and in the World," Ekinci said. Hashtag for the local event is #SMDayPC and hashtag for the worldwide event is #SMDay2015 Event will be celebrated at COWORK by Office Divvy on Tuesday, June 30, at 6:30 p.m. RSVP are required here.

Comment of the Day (From the Comment Section):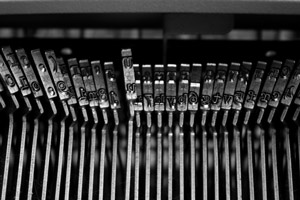 W.ryan in "That Other American Exceptionalism: Right-Wing Terrorism":  Just the other day I commented on a post on FaceBook which depicted a photo of the Confederate Flag flying high in the back of a pickup truck in the parking lot of FPC posted by my dear friend Jon who took the picture. We were both outraged that this flag can fly without any action from the school that punishes Black students harsher than their counterparts. More of us joined in with further comments. It's not news to people of color that the double standards and play with words exists. Complaints are fielded and bounced back to us as if we're stupid. "Don't believe your lyin' eyes"' The politics are obvious drenched in intentional denial. Dequan behaves bad but Billy is a good kid. We'll just talk to his folks cause he didn't mean to do what he did. We're all complicit in some way, form or fashion. Some of us both black and white perpetuate the lies by supporting policies in school or in the voting booth. I can name people of color that just carry out the orders to punish without questioning the system.(This brings to mind those of us that cursed their lineage by the sale of their people). We buy products and support organizations that spew lies and claim that freedoms such as flying a flag wreathe with murderous, oppressive history and treasonous history is protected by the constitution despite the fear it imposes. What other history does this flag possess than one about traitors waging a way to keep an apartheid system in place to further wealth and a way of life depriving others. We have the Eichmann syndrome in this country and the term terrorism is only good for Dequan Omar and anyone of color. Everyone else didn't really mean to kill or they were doing their jobs and feared for their safety. He must be mentally ill killing 9 blacks in a church after sitting with them for one hour clutching on his gun and his beliefs which came from somewhere, but we don't know where…cause Johnny is a good kid." Reply to w.ryan here.

Cultural Coda:
Billie Holiday's Strange Fruit: