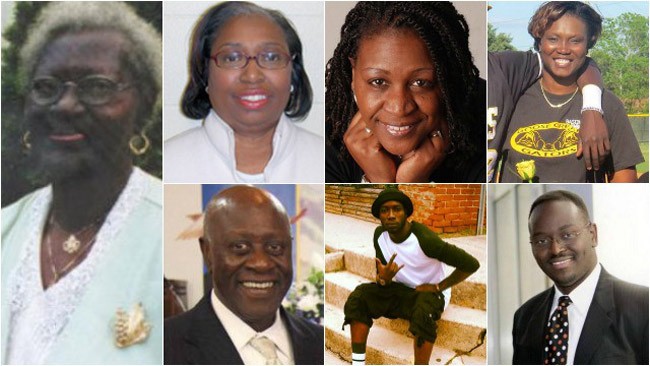 Today's weather: A ridiculously hot weekend, highs in the mid-90s, lows in the mid-70s.Details here.
Today's fire danger is Low. Flagler County's Drought Index is at 527.
The weather in Antofagasta, Chile: high 64, low 58. Details.
The OED's Word of the Day: porteur, n.
The Live Community Calendar
Today's jail bookings.
Today's Briefing: Quick Links

Note: all government meetings noticed below are free and open to the public unless otherwise indicated.
Friday: Turtle Talk at Gamble Rogers Recreation Area: Join a Park Ranger for a glimpse into the intricate world of remarkable sea turtles. Participants will learn about the sea turtles' life cycle as well as their habitat, behavior and the important role they play in …the real Florida. Participants will learn how their actions can help preserve these majestic turtles for generations to come, and enjoy a leisurely beach walk following the program. Event meets at the beachside pavilion. Reservations are required for all members of a party. Please register at www.Eventbrite.com or call (386) 517-2086. The cost of the event is included in regular park entrance fee of $5 per carload of two to eight people, $4 for one person in a car and $2 per pedestrian or bicyclist. For special requests or accommodations, please contact the park at (386) 517-2086 or via email at [email protected].
Friday: Almost Famous at Farley's Pub, European Village: Universal/Republic Records recording artist Clayton Sturgeon of W.E.R.M. joins forces with James Buquicchio of Corrupting Dylan fane for a rockin' good time on Friday evening at Farley's Irish Pub, starting at 9 p.m. 101 Palm Harbor Parkway, Palm Coast.
Saturday: Health Fair at the African-American Cultural Society, Palm Coast: The Health Fair will address the health disparities in our community will be hosted by The Flagler County NAACP in partnership with the African American Cultural Society and Natural Nubian, Inc. The goal is to inspire good health and give the community better quality of life through education, optional screening, health insurance options, and other resources. Guest speaker Dr. Gwendolyn Goldsby Grant is the author of the bestseller, "The Best Kind of Loving." The book inspires a deeper healing within the male and female relationship. Dr. Grant was an advice columnist for ESSENCE Magazine for over a decade. For the education forum, demonstrations will be presented by Pak's Karate. Representation will be provided for The Flagler County Free Clinic, health insurance, dental and hearing screening, education on well-being, and much more. Door prizes and other giveaways will be available. From 11 a.m. to 4 p.m., African American Culture Society, U.S. 1, Bunnell. Click here for map.
Saturday: Sunset Yoga and Meditation Class at Gamble Rogers Recreation Area: Enjoy an hour of gentle yoga and stretching, concluding with a brief meditation session. Experience the beautiful ocean breeze as you participate in this classic yoga practice designed for all levels of experience and all ages. Practicing yoga can help you improve flexibility, strength, balance, as well as, reducing stress and improving focus. Kay is a Registered Yoga Teacher with Yoga Alliance (RYT-200) and teaches Gentle Yoga classes at Yoga Circle & Dance in Ormond Beach. Bring a beach towel and water. Class will be held at the beachside pavilion. This event is free with regular park entrance and a small donation to FROGRS is suggested.
Saturday and Sunday, 3v3 Soccer Tournament at Indian Trails Sports Complex, starting at 8 a.m. both days, running all day. Check the website.
Saturday: Kevon Re'mon'tete Live at Center Stage, European Village, starting at 6 p.m.
Saturday: The Songbeards, live at Farley's Irish Pub, European Village, starting at 8 p.m.
Sunday: Temple Beth Shalom Father's Day Brunch and Magic Show, at Temple Beth Shalom-Palm Coast, 40 Wellington Drive, Palm Coast, 11:30 a.m.

Palm Coast's Jim Landon Retaliates Against County in Series of Accusations, Then Says Conflict Is All But Resolved: Landon has a strange way of telling his city council that all is just about well with the county. He announced the resolution to the city council at the end of an email Thursday afternoon that was preceded by four husky paragraphs filled with accusations and implications about county government that explicitly put the city's trust of the county in question, that implies the county runs a less professional organization than the city, that accuses the county of at one point attempting to deceive a state agency, and that charges Coffey with resorting to "more of a bullying tactic" to get the city to go along with county requests.
Palm Coast's Giuseppe Verdone Is Found Guilty on All Charges in Brutal Assault of Chinese Food Delivery Driver: Verdone, wearing an off-white shirt and tie and staring ahead without visible emotions as the verdict was read, is now facing life terms in prison: four of the five convictions are on life terms. As a re-offender who was released from prison less than three years ago, he faces mandatory life in prison without parole regardless.
Tourist Development Council approves smaller grant for Maya at the Playa: Short of money, the TDC approved a little more than half the $10,000 organizers of the popular annual conference were asking for. "While the Maya at the Playa conference received only half of its requested amount, the Palm Coast Historical Society is getting no funding from the tourism board," the News-Journal reports. "The group applied for a grant of $4,808 from the capital improvements fund for operating expenses, an alarm system and printing of a visitors guide brochure."
Just as Flagler County Resolves Against Fracking, Ratepayers Will Underwrite FPL's Fracking Bills: Just last month, the Flagler County Commission approved a resolution opposing fracking, at least in Florida. The resolution was aimed at potential state legislation that would open the door to fracking in the state. Now, according to a decision by the state Public Service Commission, FPL can invest $500 million in fracking ventures at ratepayers' expense, making it the first utility in the nation–according to an analysis by the Public Service Commission–to spend ratepayers dollars on "non-regulated risk."
Male Prostitute, 42, Faces Felony Charge of Assaulting Client, 69, in Palm Coast's W-Section: The 69-year-old Palm Coast resident and client of Charles W. Hines, 42, told police Wednesday that he'd requested Hines's presence at his Woodlawn Drive house for an hour of sex in exchange for $200. But once there, Hines, his alleged victim claimed, stayed for four hours instead, against the client's will, and became belligerent and violent.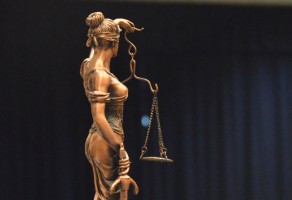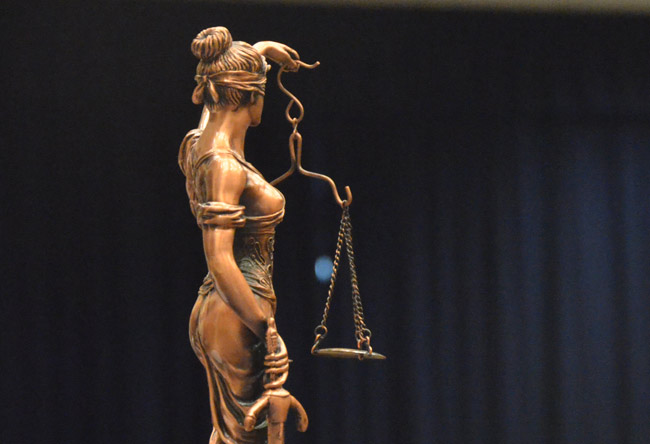 County Judge Melissa Moore-Stens is in violation of probation hearings starting at 9 a.m. (Courtroom 403). Circuit Judge J. David Walsh is in case management.
A foreclosure sale is scheduled for 11 a.m. in the civil department lobby of the county courthouse.

Note: Most proceedings below can be followed live on the Florida Channel.

Legislature: The House and Senate are in floor sessions at 10 a.m.
The Florida labor department releases May unemployment figures at 10 a.m.

President Obama speaks to the National Conference of Mayors and may speak further about the massacre in Charleston.
The Obama administration announces fuel-efficiency standards for big trucks.
NBC's disgraced Brian Williams carries out his mea culpa rehabilitation tour.

Women's World Cup: The women begin elimination rounds Saturday with Germany v. Sweden (4 p.m., FoxSports1) and China v. Cameroon (7:30 p.m., FoxSports1), and Sunday with Brazil v. Australia (1 p.m., FoxSports1), France v. Korea (4 p.m., FoxSports1) and Canada v. Switzerland (7:30 p.m.). In Copa America, all on BeInSports, Friday it's Mexico v. Ecuador at 5 p.m., Chile v. Bolivia at 7:30 p.m., Saturday it's Uruguay v. Paraguay at 3 p.m. and Argentina v. Jamaica at 5:30 p.m., and Sunday it's Colombia v. Peru at 3 p.m. and Brazil v. Venezuela at 5:30 p.m.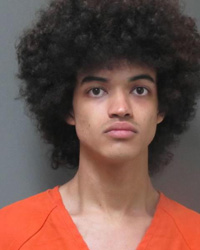 New Jersey Man Convicted for Trying to Kill Volusia County Sheriff's Deputy and a Woman: A New Jersey man showed no emotion or expression following his conviction Thursday on five felony charges stemming from an attempt to run over a Volusia deputy. Michael X. Walsh, 22, was convicted on charges of Attempted Murder of a Law Enforcement Officer, Attempted Felony Murder, Aggravated Battery, Criminal Mischief over $1,000, and Fleeing or Attempting to Elude Law Enforcement. The Attempted Murder of a Law Enforcement Officer charge carries a maximum possible penalty of life in prison. The Volusia County Jury heard two full days of testimony and deliberated for more than an hour and a half before returning the guilty verdicts. Walsh stole his grandfather's car from East Windsor, New Jersey and drove it to Oak Hill, Florida in order to assist three juvenile females in running away from their families. When Volusia County Sheriff's Deputy Thomas W. Proctor noticed the vehicle carrying the juveniles fit the description of a runaway, he stopped to investigate. Walsh fled the area in the stolen vehicle before returning to the scene and driving directly at Deputy Proctor and another woman. Proctor and the woman were able to jump out of the way, narrowly avoiding a catastrophic collision. Walsh's stolen vehicle careened into Proctor's patrol car, causing injuries to the juveniles inside. Fortunately, no one was seriously injured. Circuit Judge Leah Case presided over the case and will pronounce sentence at a hearing set for July 31st, 2015 at the S. James Foxman Justice Center in Daytona Beach.
What do you love most about Palm Coast? Tell Your Story! The City of Palm Coast is inviting residents to become "brand ambassadors" by sharing what they love most about Palm Coast with neighbors, friends and family. The city is seeking short testimonials – either on video or in writing – where people can tell the story of how they Found Their Florida in Palm Coast. The web address for submissions is: www.palmcoastgov.com/future/tell-your-story. There's no set formula for the stories. The main goal is to get true personal stories answering questions such as: What do you like most about Palm Coast? What excites you about Palm Coast? Do you have an interesting story about how you arrived in Palm Coast? What are you passionate about in Palm Coast? Is there anything unique about you or your family – maybe a special hobby or talent – that you'd like to share? The City's Brand Plus branding and social media team plans to use the videos and written stories for marketing, public relations and promotional purposes as part of the ongoing "Making Our Future Together" series.
The series kicked off last fall, timed with Palm Coast's 15th birthday as a city. The new series is directly tied to Palm Coast's official "Find Your Florida" brand, which was launched in 2012 to showcase Palm Coast's brand as a safe community with a hometown feeling that respects and protects the natural environment. Since then the City has invited thousands of people to Find Their Florida in Palm Coast. This new series highlights the Palm Coast community's progress and bright future, and is featured at www.PalmCoastGov.com/future with stories, photos, videos and charts. The "Making Our Future Together" series will continue through 2015 and perhaps beyond. Topics so far include: the City's vision and current capital projects, the City's strategic economic development efforts and positive economic growth trends, the community's amazing quality of life, and Palm Coast's bright future. A fourth segment is scheduled to be added this summer, along with residents' videos and written stories. Help the City spread the Palm Coast story by submitting a video at www.PalmCoastGov.com/future/tell-your-story, or emailing a written story to Cindi Lane, Communications and Marketing Manager, at [email protected]. For more information, call Lane at 386-986-3708.
Palm Coast's Johnson Orthodontics Acquires 3D imaging machine: The CS9300″is a three-in-one solution," said Dr. Paul Johnson. "It also means that we can see a more detailed view of impacted teeth and other maxillofacial structures." The CS 9300 can deliver 3D imaging at a significantly lower dose than 2D panoramic imaging, an 85 percent lower radiation dose than traditional panoramic imaging. It's premium panoramic and cone beam system combines dedicated panoramic, and optional one-shot cephalometric. It offers up to seven selectable fields of view cone beam 3D images for the widest range of dental and craniofacial applications. The CS 9300 is manufactured by Carestream Health. Johnson Orthodontics' is located at 25 Pine Cone Drive, Suite 1 in Palm Coast.
Help Palm Coast's Office Divvy Land a Small-Business Grant:
To vote, go here.

Palm Coast Construction and Development Progress Reports:
The following is an update of ongoing construction and development projects in Palm Coast, through June 12:
Development Order for 5,000 square-foot Palm Coast Medical Office: The Planning Department reviewed and approved a site plan for Palm Coast Medical Office. This 5,000 square foot medical office project is on a one-acre, vacant commercial site located at 1270 Palm Coast Parkway NW. See the rendering below.

Beautification Plan for Flagler Palm Coast High School: Beautification plan for the front buffer of Flagler Palm Coast High School is underway. City crews have begun stripping dead sod and weeds from the area in front of the high school to make way for new sod, shrubs, trees and irrigation in order to continue the beautification that was done on Bulldog Drive. This is part of the improvement of one of our more traveled entrances to the City, which also includes the new brick Town Center signs that were constructed by Palm Coast Holdings. Work will continue this summer and be finished before school starts in the fall.
Island Walk Shopping Center (Former Palm Harbor Shopping Center), 80 percent done: A 3rd Grease Interceptor has been installed behind the new buildings on the west end of the project. Three sewer wyes have been installed to serve the Grease Interceptors.
Palm Coast Parkway Six-Laning is 78 percent done: Widening on the north side of the parkway continues. Landscape irrigation work continues. Utility connection tie-ins has begun. Conducted site inspection with FPL in prepartion for street light installation to begin 6-22-15. The old 10″ water main into the shopping center near Bob Evans has been disconnected and removed from service and will be grout filled. The 12″ main going into the shopping center near Bob Evans on Palm Coast Parkway has been tired into the new 16″ Water main c.
Royal Palms Parkway Improvements, 98 percent done: Forthcoming CO to add curb and gutter with flumes for control of stormwater at both Rymfire and Rickenbacker NE corners. Punch list items. Concrete work completed at Belle Terre
intersection.
Holland Park, 18 percent done: Rough grading of site. Began installation of new water lines in ball field area. The 1″ water line installation around the Soccer Field for drinking water fountains have started.
Palm Coast City Hall at Town Center, 54 percent done: Installation of drywall of interior walls, mechanical duct work installation, electrical conduit rough-in and fire sprinkler piping continues. Installation of exterior windows and exterior wall trim continues. Grading and layout for parking area has begun. Painting of exterior walls has begun. See ongoing images of construction here.
Shops at Pine Lakes Convenience Store, 65 percent done: The package Pump Station has been set and plumbing continues. Contractor has installed the Force main into the existing manhole on Wynnfield Drive. The road lane closure for the manhole core to install the force main was completed
and the road has been repaired.
Walmart Addition, 30 percent done: A new Grease Interceptor has been installed replacing the old one outside the new building addition.
Old Kings Road Utilities Work: This week, a Water Distribution crew dug up the existing 10" water main on Old Kings Road, North and installed a new valve. This will allow shut-down of the main so it can be removed and replaced with a new line at a new location in preparation of the Old Kings Road realignment and extension that will be done by the County. The water main relocation is a joint project
being completed by Utility and Public Works crews.

Jon Stewart on the Charleston Massacre: No Jokes
Charleston Shooting Victims Identified: All the victims of the South Carolina church shooting have been identified, including the Rev. Clementa Pinckney, a state senator who pastored the Charleston church, and another member of the ministerial staff. Charleston County coroner Rae Wooten said today that each of the individuals will undergo an autopsy, though it was "obvious" they all suffered gunshot wounds. She called the victims' families "the most gracious group" she has worked with. See the list and images here, from ABC News.
Charleston and the Age of Obama: David Remnick in The New Yorker: "No small part of our outrage and grief—particularly the outrage and grief of African-Americans—is the way the Charleston murders are part of a larger picture of American life, in which black men and women, going about their day-to-day lives, have so little confidence in their own safety. One appalling event after another reinforces the sense that the country's political and law-enforcement institutions do not extend themselves as completely or as fairly as they do for whites. In Charleston, the killer seemed intent on maximizing both the bloodshed and the symbolism that is attached to the act; the murder took place in a spiritual refuge, supposedly the safest of places. It was as if the killer wanted to underline the vulnerability of his victims, to emphasize their exposure and the racist nature of this act of terror. Watching Obama deliver his statement Thursday about the Charleston murders, you couldn't help but sense how submerged his emotions were, how, yet again, he was forced to slow down his own speech, careful not to utter a phrase that would, God forbid, lead him to lose his equanimity. I thought of that sentence of James Baldwin's: "To be a Negro in this country and to be relatively conscious is to be in rage almost all of the time." […] But, for all of his Presidential restraint, you could read the sadness, the anger, and the caution in his face as he stood at the podium; you could hear it in what he had to say. "I've had to make statements like this too many times," he said. It was as if he could barely believe that he yet again had to find some language to do justice to this kind of violence. It seemed that he went further than usual. Above all, he insisted that mass killings, like the one in Charleston, are, in no small measure, political. This is the crucial point. These murders were not random or merely tragic; they were pointedly racist; they were political. Obama made it clear that the cynical actions of so many politicians—their refusal to cross the N.R.A. and enact strict gun laws, their unwillingness to combat racism in any way that puts votes at risk—have bloody consequences." Watch:
It's not about mental illness: The big lie that always follows mass shootings by white males: Arthur Chu in Salon: I get really really tired of hearing the phrase "mental illness" thrown around as a way to avoid saying other terms like "toxic masculinity," "white supremacy," "misogyny" or "racism." We barely know anything about the suspect in the Charleston, South Carolina, atrocity. We certainly don't have testimony from a mental health professional responsible for his care that he suffered from any specific mental illness, or that he suffered from a mental illness at all. We do have statistics showing that the vast majority of people who commit acts of violence do not have a diagnosis of mental illness and, conversely, people who have mental illness are far more likely to be the victims of violence than the perpetrators. […] But the media insists on trotting out "mental illness" and blaring out that phrase nonstop in the wake of any mass killing. I had to grit my teeth every time I personally debated someone defaulting to the mindless mantra of "The real issue is mental illness" over the Isla Vista shootings. "The real issue is mental illness" is a goddamn cop-out.
Stephen King hits out at 'closed minds' who oppose US gun control laws: "King wrote an essay on guns shortly after the 2013 shooting at Sandy Hook elementary school, Connecticut, which left 26 people dead. In it he called for a ban on automatic and semi-automatic weapons, calling them "weapons of mass destruction", which "when lunatics want to make war on the unarmed and unprepared, these are the weapons they use". On Thursday, King made the case for gun control once more, arguing on Twitter: "Until responsible gun owners support responsible gun control laws, innocent blood will continue to flow. How many times must we see this?" There are "too many closed minds on gun control. Worse, far too many PROUDLY closed minds", he added, and that "meanwhile, the American shooting gallery remains open". From The Guardian.

Road and Interstate Construction: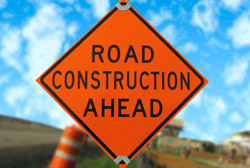 Palm Coast:
US 92 Ramp opening eastbound Interstate 4 near Daytona Beach: The Florida Department of Transportation (FDOT) and its contractor, The de Moya Group, has scheduled the opening of the new exit ramp to US 92 via eastbound Interstate 4 (I-4) overnight on Sunday, June 21. At that time, motorists will be required to exit to the new US 92 ramp via the right-hand lane of I-4. Previously, the exit was to the left of I-4. Motorists are urged to use caution at this location, and be aware of those performing sudden lane changes in order to make an attempt to access US 92. Times and dates could change based on weather conditions and other variables, updates will be provided if the schedule is modified. Message boards and directional pavement markers will be in place at this location, reminding drivers the US 92 exit is now accessed via the right-hand lane of I-4.
Matanzas Woods Parkway closed: Matanzas Woods Parkway is closed until early August for construction of the Interstate 95 interchange. The portion of Matanzas Woods Parkway that spans I-95 will be reconstructed to accommodate four single-lane ramps for on and off access to the interstate. Other improvements include the widening of the interstate to accommodate new acceleration and deceleration lanes, wet detention ponds adjacent to the roadway, sidewalks, lighting, overhead signs and landscaping. Project details are available and regularly updated at http://www.matanzas95interchange.com. The detour map is available here.
Palm Coast Parkway between Cypress Point Parkway and Florida Park Drive. IMPACTS: Lane shifts and closures will occur and this may cause traffic congestion on this already busy roadway. Most construction work will occur between 9 p.m. and 7 a.m. though weather and unforeseen issues may adjust the schedules. This project will be complete by December 2015."
Volusia: I-4 Widening from SR 44 to east of I-95, Monday and Friday, 7:00 a.m. – 5:00 p.m., Eastbound/Westbound shoulder closing. Sunday through Thursday, Eastbound and Westbound lane closures as needed from 8 p.m. to 6 a.m. Thursday, 9:00 p.m. – 5:30 a.m. EB road closure between Canal St./SR 44 and I-95 with detour at US 92 exit ramp.Motorists should be aware of traffic shifts near Canal St./SR 44.
County Road 304 Project Map and Description

Flagler Sheriff's Police Athletic League (P.A.L.) Offers Free Summer Activities for Youth: The Flagler County Sheriff's Office Police Athletic League (P.A.L.) is now offering "KIDS, KOPS and K9" during the months of June and July. This free summertime program is being offered to children ages 4-18, who are welcome to come out to play and interact with Flagler Sheriff's Deputies for the day. There will be games, crafts, activities, safety topics, and food. The event will take place rain or shine and youth must participate in the activities to receive lunch. Join the fun at one of four convenient locations:
 Ralph Carter Park June 29th 6-8p.m. (snack provided)
 Hidden Trails Park June 30th 10-2p.m. (lunch provided)
 Espanola Park July 1st 10-2 p.m. (lunch provided)
 Carver Gym July 22nd, 23rd, and 24th 6-9p.m. (snack provided)
For more information about Flagler Sheriff's P.A.L., please visit www.flaglersheriffspal.org or call P.A.L. Director Kim Hale at 386-586-2655.

Free Breakfast and Lunch for All Flagler County Children Through Seamless Summer Freeding:  The Flagler County Schools, Food & Nutrition Services Department is please to announce that free breakfast and lunch meals will be made available at no charge to all children in the community who are 18 years of age and under. Free meals will be available at the following sites from June 8th – August 14th and closed on July 3rd. Closed site means it's just for children who are attending camp through the school location. An open site means anyone can come in and have a meal. Menus available online at FlaglerSchools.Nutrislice.com.
Bunnell Elementary – Closed Site: 800 East Howe Street Bunnell, Breakfast from 8:30 a.m. to 9:30 a.m., Lunch from  11 a.m. to 12:30 p.m. 
Imagine School – Open Site:  775 Town Center Blvd Palm Coast,  Breakfast from 9 to 9:30 a.m., lunch 12:30 p.m. 
Versie Lee Mitchell Community Center – Open Site: 405 E Drain Street,  Bunnell, Breakfast, 8:45 a.m. to 9:15 a.m., Lunch, 12:30 p.m.
Wadsworth Elementary School – Open Site: 4550 Belle Terre Parkway Palm Coast, Breakfast, 8 a.m to 9:45 a.m. , Lunch, 11 a.m. to 12:30 p.m.
Reverse Church – Open Site: 4601 East Moody Blvd. Bunnell, Breakfast, 8:30 to 9:30 a.m., Lunch, 11:30 a.m. to 12:30 p.m.
For more information call or email Amy Holstein, Food Service S Specialist for Flagler County Schools, 386-437-7526 x1305 or by email, [email protected]
June 23: The Estate Planning Council of the Fun Coast Host 'Understanding Hospice Care in Our Community' Event: The event will be held at the Holiday Inn Express, LPGA Daytona Beach, located at 137 Automall Circle, Daytona Beach from 8 to 10 a.m. The event will host a panel with representatives from all five local hospice care providers who will educate attendees on what Hospice is, the services offered, when a client would qualify for hospice, how the referral system works with hospice, and what insurance/Medicare/Medicaid covers (and doesn't cover). Attorney Scott Selis, President of the Estate Planning Council of the Fun Coast, will be the moderator and panel participants from Florida Hospital Hospice Care, Haven Hospice, Gentiva Hospice, Halifax Health Hospice, and VITAS Healthcare will participate. The panelist will give a brief summary of the services and programs they offer above and beyond the standard level of care, and how they work with families and patients. Guests are welcome, attendees do not need to be EPCFC members. Attendees who RSVP are invited to submit questions that will be asked to each panel member. If time permits there will also be a question and answer session. Cost is $20, payable at the door. Those interested in attending are asked to RSVP by calling Kimberly Selis at 386-445-8900, extension 22, or emailing her at [email protected]. The Estate Planning Council of the Fun Coast is an interdisciplinary organization for professionals involved in estate planning. They strive to foster understanding of the proper relationship between the functions of the life underwriter, trust officer, attorney, accountant, financial planner, and any other party or parties having to do with estate planning, and to encourage co-operation of persons acting under those disciplines. The president is Scott Selis and they can be reached at 386-453-5934. For more information, visit http://www.epcfuncoast.org.
June 24, Veterans Pancake Breakfast: Meet with fellow Veterans and chat over breakfast, Wednesday, June 24, from 8:30 a.m. to 10 a.m. at Princeton Village, 100 Magnolia Trace Way, Palm Coast. To confirm your attendance or for more information call Laura Zublionis 386-206-9730.
June 27: The Ham Radio operators of the Flagler Emergency Communications Association, licensed by the Federal Communications Commission, will establish a nationwide communications platform simulating emergency conditions for 24 hours beginning at 2 p.m. Saturday, June 27th at the Flagler Beach Fire Department Headquarters, 320 South Flagler Avenue, Flagler Beach, Florida 32136. The simulation is part of the American Radio Relay League's National Field Day, Tours of the operation and an opportunity to learn more about Ham Radio are available throughout the simulation period and are free to the public on a "drop by" basis, no advance arrangements are necessary, all are welcome.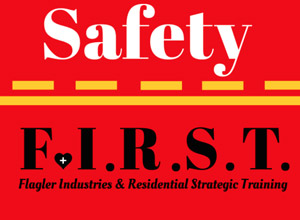 June 27: Safety F.I.R.S.T. and Playing It Safe! Expo Set for June 27th in Palm Coast: The fourth annual Hurricane Expo has been renamed the Safety F.I.R.S.T. & Playing It Safe! Expo, and is scheduled for June 27th in Palm Coast. "This expo will cover all aspects of personal safety including information for seniors and children, as well as fire, wind and flood preparedness vendors, educational classes, information and demonstrations," said event organizer Julia Fuentes. "This is a great opportunity to educate community members, young and old, about injury prevention." The event will take place at the Legacy Academy located at 515 Palm Coast Pkwy, SW, in Palm Coast, FL on June 27th from 10:00am to 4:00pm. Admission is free and free hot dogs will be served to children under 12 years old. The event is accepting sponsorships and vendors of all types. Exhibitors will have the opportunity to educate residents on what type of services they offer and encourage attendees to buy local during an emergency. Expo partners include Flagler Parent Magazine, Serendipity Living LLC, and My Safe and Sound Home Inc. The event is endorsed by the EOC and local municipalities. There will be family fun activities including face painting, bounce houses, balloon art, a pet zone, a bike and helmet check and more. A range of topics appealing to all age groups will be offered, such as fire safety, home safety, wind mitigation, elderly fall prevention, child passenger safety, correct CPR methods, pet preparedness and everyday personal safety. Parents can learn about poison prevention, childproofing your home, how to prepare for their families for any disaster situation. Educational classes will be hosted by The Flagler County Emergency Center, Palm Coast, Bunnell, and Flagler Beach Cities, the Homebuilders Association, My Safe & Sound Home Inc./Safety-Pulse and private sector community providers. A drive thru car seat safety checks will be available from the City of Palm Coast Fire Department. Visitors will be able to build their own first-aid kit; learn water safety; tour fire trucks; watch demonstrations conducted by the Flagler County Sheriff's Department, Florida Hospital Decontamination Team; Flagler County Emergency Management and the Division of Forestry's Smokey Bear. Kids can experience the City Of Palm Coast's fire safety house. Classroom sponsorships to presenting sponsorships are available and details can be found at http://www.prepfirst.org, or by calling 904-377-4037.
June 30: Social Media Day and Entrepreneur Night in Palm Coast: Palm Coast government declared June 30 Social Media Day, Mashable, which conceived the international event, highlighted Palm Coast's role, and of course Palm Coast's Office Divvy is marking the occasion on June 30. " "With this proclamation and the event on June 30th," Office Divvy's Lisa Ekinci says, "we are putting our red dot on the map for Palm Coast and Flagler County; and creating a differentiator for our community as a socially savvy community in Florida, in these United States and in the World," Ekinci said. Hashtag for the local event is #SMDayPC and hashtag for the worldwide event is #SMDay2015 Event will be celebrated at COWORK by Office Divvy on Tuesday, June 30, at 6:30 p.m. RSVP are required here.
Flagler Chamber Seeks Applicants for Leadership Flagler's 23rd Class: The Flagler County Chamber of Commerce is currently accepting applications for Leadership Flagler, a program that nurtures and engages the leadership skills of potential and current community leaders. Now in its 23rd year, the three-month program provides insight about Flagler County's operations, attributes, issues and opportunities, while inspiring participants to take active roles as stewards of and advocates for positive change within the community. Ten to 15 candidates representing Flagler County's diverse professional community are selected to participate each year. An alumni council of Leadership Flagler graduates oversees the program, selects participants and develops curriculum. Starting in late August, classes meet Wednesday mornings from 8:30 a.m. until noon with sessions on business, government, health and human services, art and culture, education, agriculture and growth management. Class members are expected to comply with the program's attendance policy, and to complete a group community service project prior to graduation. Past Leadership Flagler Classes have supported literacy programs like the Dolly Parton Imagination Library of Flagler County and Josh Crews Writing Project, and Youth Leadership Flagler, a program created by Leadership Flagler 20 now in its third year of inspiring future leaders at the high school level. As a special incentive this year, the Chamber is offering an early bird tuition rate of $350 before July 31 for current members and $500 for future members. These rates will increase by $100 for participants that sign up after July 31. If you are an aspiring leader, don't miss this once a year opportunity! Simply complete the application for Leadership Flagler 23 and return it to the Chamber before the deadline Friday, July 31. Leadership Flagler is one of nearly 700 programs nationwide devoted to shaping high-profile community leaders. Since its start in 1993, Leadership Flagler has graduated more than 230 professionals. For more information, call Rebecca DeLorenzo or Gretchen Smith at 386.437.0106.
Leadership Flagler Application, Class of 2015

Swimming lessons and lifeguard classes available at Frieda Zamba Swimming Pool: The summer swimming season is under way – and it's so important in Florida for every member of the family to learn to swim. The City of Palm Coast offers a full lineup of swimming lessons at Frieda Zamba Swimming Pool, 339 Parkview Drive. All classes are taught under the supervision of a Red Cross-certified swim instructor. In addition, the City is offering an American Red Cross Lifeguard class at the City pool from Saturday through Tuesday, June 13-16, and space is still available in the class. Class hours vary each day. The sessions will offer the most current training in lifeguarding, first aid, CPR for the professional rescuer, and AED (automated external defibrillator) for youths, ages 15 and older. Fees are $160. For more info, call 386-986-4741 or register online: www.palmcoastgov.com/register. For swimming lessons, registration is now open, and the City is offering $5 off one session of lessons if registration is completed online at: www.palmcoastgov.com/register. Use the code SWIM15 to receive the discount. (Prices for each session shown below.) Class size is limited, so register soon. The first two sessions are under way, with three sessions still available. Learn to Swim swimming lessons are available for all ages and levels. A Learn to Swim program flier with a full description of each class is available at: www.palmcoastgov.com/pool. The schedule of classes that still have openings is as follows:
Session 3 – Monday through Thursday*, June 15-25
Parent and Child 5:30-6 p.m. $30
Learn to Swim Level 3 6:15-7 p.m. $55
Session 4 – Monday through Thursday*, July 6-16
Water Babies* 9:30-10 a.m. (*Monday-Wednesday) $30
Parent and Child 9:30-10 a.m. $30
Learn to Swim Level 1 10-10:30 a.m. $45
Learn to Swim Level 2 10:30-11 a.m. $45
Learn to Swim Level 3 11:15 a.m.-Noon $55
Session 5 – Monday through Thursday*, July 20-30
Water Babies* 9:30-10 a.m. (*Monday-Wednesday) $30
Parent and Child 9:30-10 a.m. $30
Learn to Swim Level 1 10-10:30 a.m. $45
Learn to Swim Level 2 10:30-11 a.m. $45
Learn to Swim Level 3 10:30-11:15 a.m. $55
Private lessons are also available, with instruction tailored to the skill level of the participant, from beginner to advanced level. Semi-private lessons are available for two students of similar skill level per instructor. Those lessons are arranged by appointment only. The fees are: $25 for a private 30-minute lesson and $20 per student for a semi-private 30-minute lesson. For more information, call the pool at 386-986-4741.
Registration opens for 2015 Palm Coast & the Flagler Beaches Senior Games: Active older adults can now sign up for the second annual Palm Coast & the Flagler Beaches Senior Games – offering competition in 14 sports. The Senior Games, presented by Florida Hospital Flagler Health Partners, Orthopedic & Sports Medicine, will be held Sept. 12 to 19. The Seniors Games are open to men and women ages 50 and up. Registration is $15 and includes a T-shirt and participation in one sports event; participation in each additional sports event is $5. Competition is offered in eight different age categories. "The tradition of the Senior Games is to offer fun, fellowship, fitness and competition, and that is a perfect match for Palm Coast and our surrounding community with our area's emphasis on active lifestyle and recreation," said Palm Coast Director of Parks & Recreation Luanne Santangelo. "Please join us in making our second annual Palm Coast & the Flagler Beaches Senior Games even bigger and better than last year's." To register, visit www.palmcoastgov.com/seniorgames for the registration form. Mail the form with payment to Palm Coast Parks & Recreation, attn.: Senior Games Coordinator Ginger Parnell, 305 Palm Coast Parkway NE, Palm Coast, FL 32137. Or drop it off Monday through Friday, 8 a.m. to 5 p.m., at the Palm Coast Community Center, 305 Palm Coast Parkway NE, or email it to [email protected]. Checks should be payable to: City of Palm Coast. Eleven of the 14 sports being offered in the local Senior Games this year are sanctioned by the Florida Sports Foundation, with the Palm Coast & the Flagler Beaches Senior Games serving as a qualifier for the Florida Senior Games State Championships.
This year's Palm Coast & the Flagler Beaches Senior Games sanctioned events are:
· Archery: Sept. 19; at Indian Trails Middle School fields, 5505 Belle Terre Pkwy., Palm Coast
· 5K Road Race: Sept. 12; at the Palm Coast Community Center, 305 Palm Coast Pkwy. NE, Palm Coast
· Basketball: Date to be announced; at Flagler Palm Coast High School 5500 E. State Road 100, Palm Coast
· Horseshoes: Sept. 16; at Old Dixie Community Park on North Old Dixie Highway, Bunnell
· Softball: Sept. 12-19; at Flagler County Ball Fields, 2298 Sawgrass Road, Bunnell
· Pickleball: Sept. 17; at Belle Terre Park Tennis Center, 339 Parkview Drive, Palm Coast
· Tennis: Sept. 14-15; at Palm Coast Tennis Center, 1290 Belle Terre Pkwy., Palm Coast
· Table Tennis: Date to be announced; at Flagler Palm Coast High School, 5500 E. State Road 100, Palm Coast
· Indoor Volleyball: Date to be announced; at Flagler Palm Coast High School, 5500 E. State Road 100, Palm Coast
· Golf: Sept. 16; at Palm Harbor Golf Club, at 20 Palm Harbor Drive, Palm Coast
· Cycling: Sept. 13; at Wadsworth Park, 101-145 Connecticut Ave., Flagler Beach
Additional, non-sanctioned events in the competition include:
· Ballroom Dancing: Sept. 13; at Matanzas High School Pirate Theater, 3535 Old Kings Road North, Palm Coast (Waltz, Foxtrot, Tango, Swing, Rumba and Cha Cha)
· Powerlifting (Ages 18+): Sept. 12; at Matanzas High School Field House, 3535 Old Kings Road North, Palm Coast
· Golf Croquet: Sept. 12; at Ralph Carter Park, 1385 Rymfire Drive, Palm Coast
For more information, visit www.palmcoastgov.com/seniorgames or call Palm Coast Parks & Recreation at 386-986-2323.

Comment of the Day (From the Comment Section):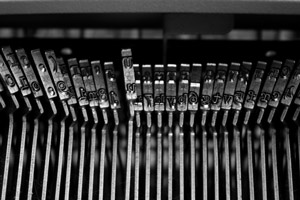 DWFerg, in "Palm Coast's Jim Landon Retaliates Against County in Series of Accusations, Then Says Conflict Is All But Resolved": "Let's face reality. Palm Coast's position is we have 70-80% of population. Therefore, we are the dog. The County's position is we are one of the 67 Counties in the State of Florida, with all the Constitutional Officers and the strings to the state $ coffers. Therefore, Flagler County is the Bigger Dog ! In a practical sense, there should be no legal need for an Intralocal Agreement. However, anytime the interests or procedures intersect on a joint project, inordinate time is spent drafting such, administering the legalese, and debating the essence of all the relevant and trivial details. Here we find another example of when the tail tries to wag the dog, or vice versa. Unfortunately, the media smells blood and exaggerates the Problem when there Can and Should be a " Better Way". The answer( an answer) is to change both administrators. Another is to change the elected officials, a possible tweaking of both organization's Cultures. A more drastic potential solution is to combine the County Gov't with Palm Coast ( ala Duval county/ Jacksonville), While no system is perfect, it's clear we can do better than struggle with the minor stuff, so we can get to the " next level" as a 100,000 citizen strong community. Let's fix the egos and bumps in the road , and build the freeway of prosperity !" Reply to DWFerg here.

Cultural Coda:
Johann Baptist Wanhal: the Double Bass Concerto in D Major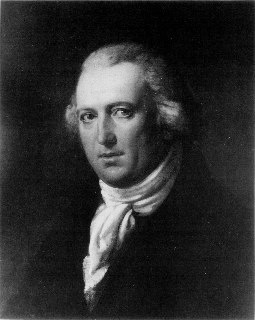 Who was Wanhal, or Vanhal? From wanhal.org: "Public perception of Johann Baptist Wanhal (Jan Křtitel Vaňhal) a preeminent Viennese composer (a Czech of Vienna) of the eighteenth- and early nineteenth century has changed little since he died in Vienna on August 20, 1813. […] Wanhal is a shadowy figure; only part of his vast output of music has been satisfactorily evaluated or even catalogued. My studies of Wanhal and his symphonies confirm Alfred Einstein's statement to me that "Wanhall was a very influential man with international fame; you certainly would find traces of his symphonic work on the next generation." As his career unfolded, Wanhal with his independent spirit and apparent lack of concern for his reputation in future society, became one of Vienna's most important and influential citizens, a highly respected freelance composer, teacher and performer, a role model. It is difficult to assess Wanhal's role as an entrepreneur and example to others like Mozart. But he was clearly one of the first big-time composers who broke from the typical sitting-below-the-salt position at a rich person's table (as did, e.g., Wolfgang Mozart and Joseph Haydn), and supported himself by teaching, performing and composing on commission or for publication. The extent of his influence is difficult to determine but there is no doubt that Wanhal was one of the leaders, indeed a pioneer, as well as a facile composer who produced first class symphonies and chamber music as well as large quantities of smaller pieces for entertainment or instructional purposes."