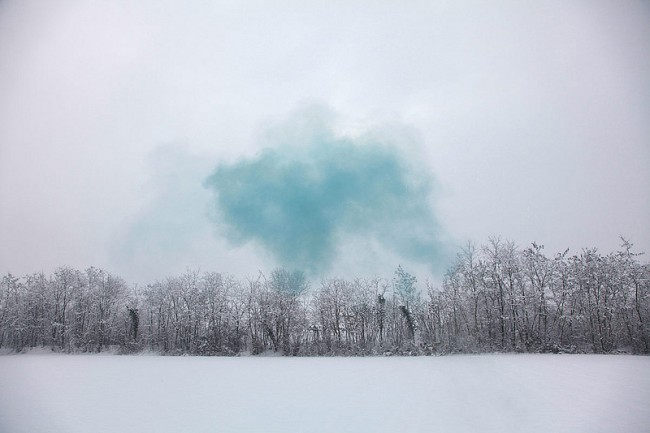 Today's Live Wire: Quick Links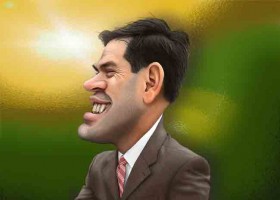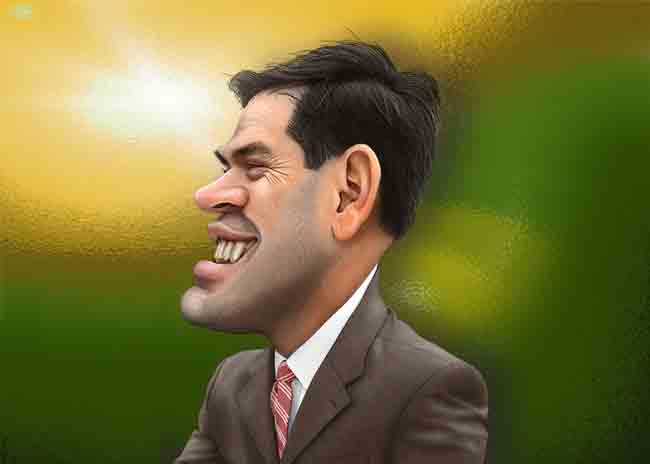 From the Tampa Bay Times: "As he moves across Florida this week, U.S. Sen. Marco Rubio is keeping two schedules. The public one, where he tells friendly, pro-business crowds what he sees as the dangers of Obamacare. And the invite-only one, where he seeks to reconnect with grass roots conservative activists who have questions — and some outrage — over his involvement in immigration reform. It's a two-step plan designed to repair Rubio's image, which has taken a beating in recent months, darkening the glow of his 2016 presidential prospects. […] To grasp how far Rubio has fallen among a segment of his base, consider a gathering of 300 people in Sarasota last week for a talk by outspoken immigration opponent Dennis Michael Lynch. "As soon as he said 'Marco Rubio,' the room just went crazy. They booed, they hissed, there were catcalls," said Richard Swier, a local activist. A Facebook page that had been titled Panhandle Patriots for Marco Rubio has been renamed Panhandle Patriots Mad at Marco Rubio. It is full of angry sentiment over immigration. […] He is focused instead on tax reform and health care, which remains deeply unpopular with Republicans." The full story.
And from the Tampa Bay Times, in an editorial titled "Rubio plays politics, doesn't lead": "Sen. Marco Rubio has it backward. As he toured Florida this week, the Republican ripped the Affordable Care Act in public and defended immigration reform in private to his upset supporters. It would have been more useful to publicly embrace immigration reform and privately explain to conservatives why it would be foolish to force a government shutdown over the health care law. But Rubio is all about what's best for Rubio, not what's best for Florida. The August congressional recess is time for advocates of immigration reform to build public support and pressure House Republicans to take up the Senate bill this fall. Rubio should be joining the U.S. Chamber of Commerce, manufacturers and technology company executives as they push for action. He was a key member of the bipartisan group that wrote the Senate bill and got it passed with 68 votes, and the son of Cuban immigrants has a compelling story. […] Of course, Rubio has been running back to the far right since immigration passed. He talks of cosponsoring legislation that would outlaw abortion after 20 weeks. He signed a brief before the U.S. Supreme Court to protect prayer before government meetings. He tried to blow up Republican Sen. John McCain's bipartisan agreement to confirm several key appointees to the Obama administration. Now Rubio threatens to help shut down the federal government next month unless money for health care reform is cut from an essential short-term spending bill. Even mainstream conservatives and opponents of the health care law consider that irresponsible. […] Does Rubio represent all of Florida in the U.S. Senate, or only the tea party followers who helped him get there?"
See Also:

North Carolina's Taliban Heels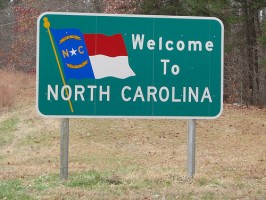 From the Times: "with Republicans controlling all branches of the state government for the first time in more than a century, the legislature pushed through a wide range of conservative change. The Republicans not only cut taxes and business regulations, as many had expected, but also allowed stricter regulations on abortion clinics, ended teacher tenure, blocked the expansion of Medicaid, cut unemployment benefits, removed obstacles to the death penalty, allowed concealed guns in bars and restaurants, and mandated the teaching of cursive writing. Just this week, [Gov.] McCrory signed into law strict voter identification requirements, prohibiting same-day registration and cutting early voting. "Many of those from the extreme left who have been criticizing photo ID are using scare tactics," he said in a video on his Web site. "They're more interested in divisive politics than ensuring that no one's vote is disenfranchised by a fraudulent ballot." Lawsuits have been filed — including one on Monday by the N.A.A.C.P. — and protests are taking place almost weekly in Raleigh, the capital, and other cities, leaving North Carolinians across the political spectrum worried that the state's often-hailed political pragmatism may have given way to the ideological warfare of Washington. […] Conservatives and pro-business groups had been building a formidable organizational and donor structure, as part of a national Republican strategy to win control of statehouses in time to shape legislative redistricting. Most active in these efforts in North Carolina was Art Pope, a retail magnate, who founded groups that put over $1.7 million into the 2010 elections and whose financing of conservative candidates and policy groups was described at length in a 2011 article in The New Yorker, as well as a series of articles by the Institute for Southern Studies, a liberal group based in the state. […] With all of this brought to bear in the 2010 elections, a cycle deeply unfavorable for Democrats nationwide, North Carolina Republicans won both houses of the legislature for the first time in a century. More critically, they also won control of redistricting. One year later, they drew districts guaranteeing safe seats for a Republican majority for years to come.
See Also: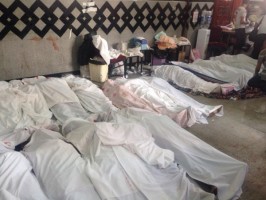 Robert Fisk in the UK Independent: "Who can be surprised that some Muslim Brotherhood supporters were wielding Kalashnikovs on the streets of Cairo? Or that supporters of the army and its "interim government" – in middle-class areas of the capital, no less – have seized their weapons or produced their own and started shooting back. This is not Brotherhood vs army, though that is how our Western statesmen will mendaciously try to portray this tragedy. Today's violence has created a cruel division within Egyptian society that will take years to heal; between leftists and secularists and Christian Copts and Sunni Muslim villagers, between people and police, between Brotherhood and army. That is why Mohamed el-Baradei resigned tonight. The burning of churches was an inevitable corollary of this terrible business. […] No matter how many mistakes the Brotherhood made in Egypt – no matter how promiscuous or fatuous their rule – the democratically elected president Mohamed Morsi was overthrown by the army. It was a coup, and John McCain was right to use that word. The Brotherhood, of course, should long ago have curbed its amour propre and tried to keep within the shell of the pseudo-democracy that the army permitted in Egypt – not because it was fair or acceptable or just, but because the alternative was bound to be a return to clandestinity, to midnight arrests and torture and martyrdom. This has been the historical role of the Brotherhood – with periods of shameful collaboration with British occupiers and Egyptian military dictators – and a return to the darkness suggests only two outcomes: that the Brotherhood will be extinguished in violence, or will succeed at some far distant date – heaven spare Egypt such a fate – in creating an Islamist autocracy. […] But the coterie of writers and artists who insisted on regarding the coup as just another stage in the revolution of 2011 will – after the blood and el-Baradei's resignation – have to use some pretty anguished linguistics to escape moral blame for these events. […] No, what expired today was the idea that Egypt was the everlasting mother of the Arab nation, the nationalist ideal, the purity of history in which Egypt regarded all her people as her children. For the Brotherhood victims today – along with the police and pro-government supporters – were also children of Egypt. And no one said so. They had become the "terrorists", the enemy of the people. That is Egypt's new heritage." The full column.
See Also:

"Mr. Nice Guy"'s Synthetic Pot Owners Imprisoned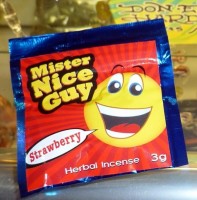 From the South Florida Sun-Sentinel: "John Shealey, co-owner of the West Palm Beach-based Kratom Lab, was sentenced to 18 months behind bars, while his business partner, Dylan Harrison, received a prison term of a year and a day. Prosecutors had been requesting sentences at least twice as long for both men. Shealey, 40, and Harrison, 32, raked in millions of dollars in just two years with their product "Mr. Nice Guy" — a brand of synthetic marijuana that became so well-known that it spawned counterfeits. The rise of Kratom Lab mirrored the nationwide boom in synthetic marijuana, which the U.S. Department of Drug Administration estimated was a $5 billion industry in 2011. […] Shealey, of Royal Palm Beach, and Harrison, of Lantana, cut deals with federal prosecutors, each agreeing to plead guilty to a count of conspiring to break federal laws. They admitted plotting to distribute an illegal substance and selling a misbranded drug. Both agreed to turn over more than $2 million in assets. […] The drug was made in clandestine labs with no quality control, using a process that can let off toxic fumes, Stefin said. Two months before the arrests, one of Kratom Lab's warehouses in West Palm Beach exploded while the drug was being made in industrial cement mixers. Harrison and Shealey apologized Wednesday as more than 50 family members and friends watched. Harrison said that whether the drugs made by Kratom Lab were illegal or not, he knew what he was doing was wrong and regrets it."
See Also:

College Students Drug It Up on ADHD Pills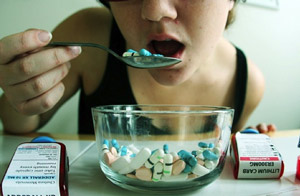 From the Orlando Sentinel: " recent study from the National Institutes of Health found that more than a third of college undergraduates reported illicit use of stimulants intended to treat ADHD. Most found the drugs to reduce fatigue while increasing reading comprehension, interest, cognition and memory. […] Illegal consumers of ADHD medication range from high-school students cramming for the SAT and ACT exams to graduate-school students pulling all-nighters for a thesis. But students who don't medically require these drugs could suffer from their long-term effects, experts say. These narcotics, particularly Adderall, the stimulant of choice among students, are potent and addictive, and over time can lead to anxiety, depression and even suicide. […] Since the SAT became more difficult in 2005, [Charlie DiGiorgio, owner of ProAcademic Solutions tutoring in Winter Park], said he's seen more pressure on high-school juniors and seniors to improve their test scores so they can get accepted into top universities and their intended majors. […] Students taking such drugs before testing don't necessarily improve their scores, DiGiorgio said, but he does see a short-term energy and confidence boost. After a few days of cramming on the drug, DiGiorgio said, these stimulants begin to work in reverse — and his students look spent and delirious. Then, he said, "they're like walking zombies.""
See Also:

Jimi Hendrix Live at Woodstock: Full Concert
See Also: