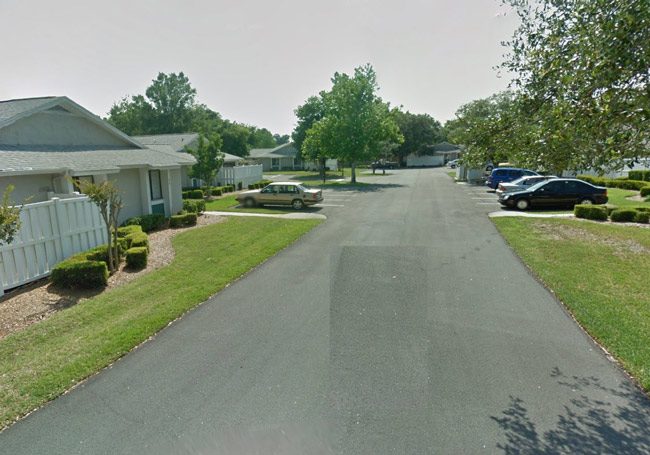 Paul Francis Montalbine, a 42-year-old resident of 65 Lake Forest Place in Palm Coast, was found dead of an apparently self-inflicted gunshot in a car a short distance from his home Monday afternoon.
A resident of nearby Lake Forest Court told Flagler County Sheriff's deputies she had left her home at about 1:30 that afternoon and noticed a Ford Escape parked along the road, idling. The Ford was still there when she returned half an hour later.
At about 4 p.m., the resident took her dog out for a walk. The car was still there. She approached and noticed an unresponsive man in the driver's seat. She said she "slammed on the windows of the vehicle," according to the report, "and when the male did not respond she ran back into her home to call 911." She apparently returned to the vehicle as she was on the phone with a dispatcher, who advised her to back away from the Ford.
Deputies arrived at the scene at 4:09 p.m. and shortly established a crime scene. The Ford was still running. Montalbine, who was identified through his driver's license, had locked the doors, requiring a deputy to smash in the rear passenger-side window in order to make entry into the vehicle. A black pistol was in Montalbine's hand.
A Palm Coast Fire Department paramedic pronounced Paul Montalbine dead at 4:24 p.m.
Montalbine at the time of his death lived in the Lake Forest Place home with family that has been there since 2005.
The Investigative Services Division of the Flagler County Sheriff's office responded to the scene to take over the investigation, as is routine in such cases. The medical examiner also responded and claimed the body, which was taken to St. Augustine for an autopsy.

The following resources are available for individuals in crisis:
In Daytona Beach: Stewart-Marchman Act Corporation Crisis Center
1220 Willis Avenue
Daytona Beach, FL 32114
Administrative Phone: (904) 947 – 4270
Crisis Line: (800) 539 – 4228
Available 24 hours.
National Suicide Prevention Lifeline, 800/273-8255 (TALK).
If you are concerned for someone else, read about warning signs here. For additional resources, see the Speaking of Suicide website.