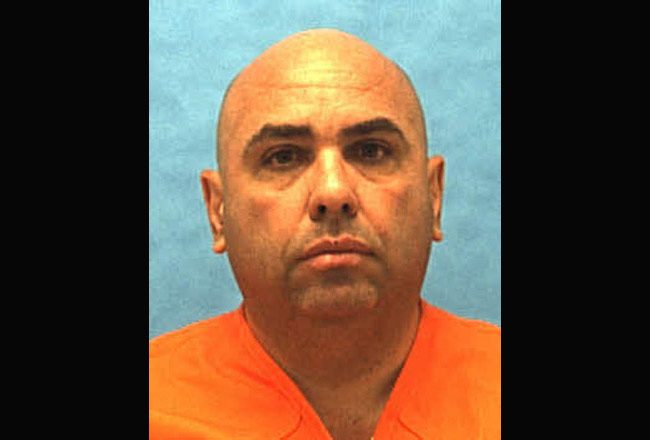 Nearly 26 years after a woman was beaten and stabbed to death in her Miami-Dade County home, Gov. Rick Scott on Wednesday said her murderer should die by lethal injection on Aug. 14.
Scott signed a death warrant for inmate Jose Antonio Jimenez, who was convicted in the October 1992 killing of 63-year-old Phyllis Minas, whose neighbors heard her shout, "Oh God! Oh my God!" during the attack, according to court documents.
Jimenez, now 54, would be the first inmate put to death by lethal injection in Florida since Feb. 22, when Eric Branch was executed in the 1993 murder and sexual assault of University of West Florida student Susan Morris. Jimenez also would be the 28th inmate executed since Scott took office in 2011 — the most of any Florida governor since the death penalty was reinstated in 1976, a state Department of Corrections list shows.
Scott signed the death warrant after the Florida Supreme Court on June 28 rejected an appeal by Jimenez, who was convicted of the murder in 1994.
It is Scott's 27th death warrant, continuing to expand on a record number of executions for a modern-day Florida governor. Jeb Bush in two terms signed 21 death warrants.
Jimenez's appeal was rooted, at least in part, in a January 2016 U.S. Supreme Court ruling in a case known as Hurst v. Florida and subsequent Florida Supreme Court decisions. The 2016 U.S. Supreme Court ruling found Florida's death-penalty sentencing system was unconstitutional because it gave too much authority to judges, instead of juries. The Florida Supreme Court subsequently said juries must unanimously agree on critical findings before judges can impose death sentences and must unanimously recommend the death penalty.
In Jimenez's case, a jury unanimously recommended to the trial judge that he should be sentenced to death. But Jimenez's attorney argued in a May brief that the jury was not required to make critical findings "beyond a reasonable doubt" and that, as a result, the death sentence was invalid.
The Supreme Court, however, has rejected numerous similar arguments from longtime Death Row inmates. Justices have said the new sentencing requirements that resulted from the Hurst decision apply to cases since June 2002 — and not to earlier cases. The U.S. Supreme Court in June 2002 issued a ruling known as Ring v. Arizona that was a premise for striking down Florida's death-penalty sentencing system in 2016.
"Jimenez was sentenced to death following a jury's unanimous recommendation for death," the Florida Supreme Court wrote in the June 28 decision. "His sentence of death became final in 1998 (after an earlier appeal). Thus, Hurst does not apply retroactively to Jimenez's sentence of death."
Jimenez was accused of killing Minas during a burglary. Neighbors tried to enter the home through an unlocked front door after hearing Minas' cries, but Jimenez slammed the door shut, locked it and fled by going onto a bedroom balcony, according to court documents.
Jim Saunders, News Service of Florida and FlaglerLive