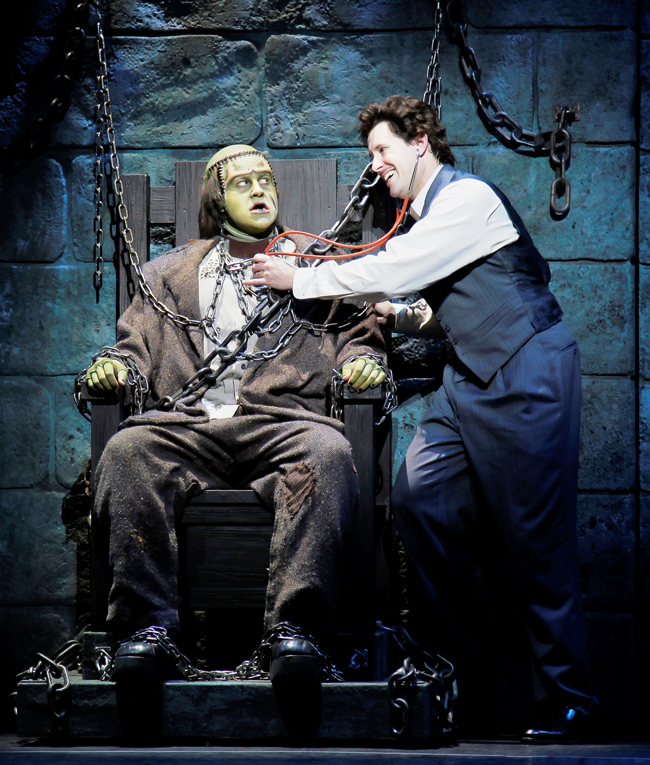 TWO Times the Holiday Music in Central Park
This glorious time of year offers us TWO FREE events in Winter Park's beautiful Central Park – each of which is created to 'literally' ring in the Holiday Season with family and friends.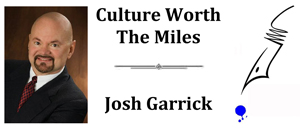 The first invitation comes from the Orlando Philharmonic Orchestra as they bring the Thanksgiving weekend to a joyful close with their annual Holiday Pops concert on Sunday, November 28 at 4 pm. Bring a blanket, a picnic and your loved ones for a program of holiday favorites including selections from the Nutcracker. Soprano Susana Díaz will join the Orchestra to perform Silent Night, Ave Maria, and more. For information call 407.770.0071.
Then – on Thursday, December 2 at 6:15 pm, the Morse Museum will honor a 32-year tradition by illuminating nine of their priceless Tiffany windows while the 150-voice Bach Festival Choir performs a free outdoor concert of seasonal favorites. The magnificent glow of the Tiffany windows – lit while the Choir sings – is as close to a Heavenly invitation as we are likely to receive this Holiday Season. These FREE events offer special memories for a lifetime. Visit www.morsemuseum.org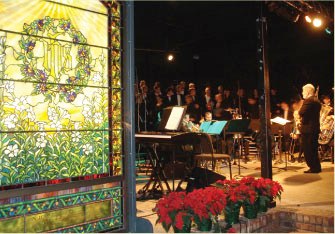 If You'd Rather Have Theater Seating …
The Orlando Philharmonic Orchestra is spending the Thanksgiving Weekend providing us with music for the Holiday Season including their Home for the Holidays concert on Saturday, November 27th with performances at 2 pm and 8 pm at the Bob Carr. Guest Conductor Dirk Meyer will lead the Philharmonic in a program that includes Chase's Around the World at Christmas Time, Ravel's Mother Goose and music from The Polar Express. The program also features soprano Susana Díaz and baritone Thomas Potter performing beloved holiday music including O Holy Night, Ave Maria, Joy to the World, Winter Wonderland, Silent Night, Let it Snow, Christmas Song and White Christmas. Maestro Meyer, who lived in Germany until the age of 25, says, "I am still amazed at how similar the German and American popular cultures are, so picking out the repertoire and going through all these wonderful Christmas songs was a true delight."  Visit orlandophil.org or call 407.770.0071.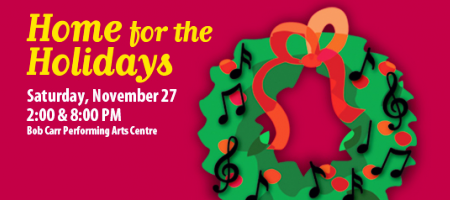 Give Thanks … Its Frankenstein!
The big guy with the bolts in his neck seems to have gotten his holidays mixed up, because he's going to sing and dance for us beginning right after Thanksgiving.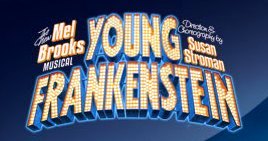 Young Frankenstein is the hilarious Broadway musical from the comic genius Mel Brooks set to play the Bob Carr from November 30 to December 5. Based on one of the funniest movies of all time, the 1974 Young Frankenstein, the movie (and the musical) follow Frederick Frankenstein, as he inherits a castle and laboratory in Transylvania from his grandfather, (the 'maddest scientist' of all time – Victor Von Frankenstein).  His family's tortured past causes him to carry on his grandfather's experiments of playing with lightening and re-animating the dead.  I know – it doesn't sound funny, but in the hands of Mel Brooks, it's hysterical.  From the foggy moors around Castle Frankenstein we hear songs including Transylvania Mania, He Vas My Boyfriend, and the unforgettable Puttin' On the Ritz. For an evening of twisted, slapstick humor and tuneful Broadway fun, this is the perfect musical. To charge-by-phone call 800.982.2787 or 407.423.9999
Singing Cowboys with Holiday Spirit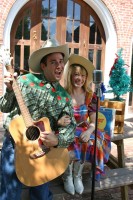 The Orlando Shakespeare Theater's offering of Holiday Cheer is called Chaps! A Jingle Jangle Christmas. This rowdy, family-friendly musical comedy takes us back to 1944, World War II, and the heyday of singing cowboys. America's favorite singing cowboy is late for a much-anticipated Christmas broadcast at the BBC in London. In desperation, Mabel (the tour manager), and Miles (the frantic young producer), grab anyone, hand them scripts and shove them in front of the studio audience. The resulting performance is one that England will never forget! Chaps! A Jingle Jangle Christmas features famous cowboy tunes including, Tumblin' Tumbleweeds, Cool Water, Gunslinger, and Ride, Cowboy, Ride. "Gene Autry and Roy Rogers were both enormously popular western stars of yesteryear," says Patrick Flick, director of Chaps! "They sang us songs, made us laugh, and taught an entire generation about justice, courage, and honor – virtues that also embodied the Allied forces fighting for our freedom."  Chaps! A Jingle Jangle Christmas runs from December 1 to December 26 at the Shakespeare Center at 812 East Rollins Street in Loch Haven Park. Call 407.447.1700 or visit orlandoshakes.org.
And Not to be Missed …
Artist Doug Rhodehamel's SEA OF GREEN transforms the Lake Eustis Museum of Art into a giant undersea world through December 5. Visit LakeEustisMuseumofArt.org or call 352-483-2900.
Ancient Greece in Pictures – The black and white photographs by Josh Garrick at the Peabody Auditorium in Daytona Beach are on display through January 11. Free "Art Talks" accompany the exhibit. Visit jjgarrick.com or call 407.522.3906
The Mennello Museum presents two Fine Art/Master-Teachers of Central Florida. Maury Hurt and Grady Kimsey have taught, and influenced Florida artists for over 40 years. On exhibit through January 30. Call 407.246.4278 or visit MennelloMuseum.com
Guests of the Orlando Science Center may explore the fine art of 'mechanical music' through displays of antique music boxes and may even compose their own original music at The World of Mechanical Music through January 9. Call 407.514.2000 or visit OSC.org.
Mad Cow Theatre presents the most famous of the Restoration Comedies – She Stoops to Conquer now through December 19.  Call 407.297.8788 or visit madcowtheatre.com