ArtsFest 2011 Offers 220 FREE Events!
For real CULTURE-Lovers, the next two weeks in Central Florida means your calendar cannot leave your side! On February 4, United Arts kicks off its annual fundraising campaign with ArtsFest, an extraordinary celebration of FREE cultural events including 220 events in 81 venues throughout Lake, Orange, Osceola and Seminole counties.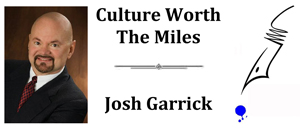 FREE, FREE, FREE – Yes, from Feb 4 to Feb 13, ALL ArtsFest events are FREE, allowing you and your family to sample everything the Central Florida Arts Community has to offer including dozens of new events and new organizations to discover. Of course most events require reservations, so use that cell phone, show up, and enjoy. For the full schedule of events, visit ArtsFestFL.com or pick up a schedule at any arts organization. The Orlando Convention & Visitors Bureau offers assistance with online reservations for patrons without computer access by calling 407.363.5816. As they say at United Arts, "ArtsFest is All Arts, All Week, All FREE!"
The German State Philharmonic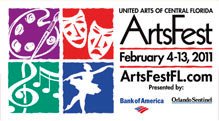 If the "variety" of ArtsFest is overwhelming, the ONE 'not-to-be-missed' cultural event of this week is the performance by the German State Philharmonic on Friday, February 4. Counted among the great ensembles in Europe, the German Philharmonic adds to the event with guest pianist Sebastian Knauer, the brilliance of Conductor Philippe Entremont (who will also play the piano during the performance of Mozart's Concerto for 2 Pianos No.10), and Soprano Julie Cherrier. The German State Philharmonic is "the musical voice of the Rhineland region of Germany," and this is the Orchestra's first US tour. Presented by The Festival of Orchestras, an organization which has brought the world's great orchestras to Florida for over 25 years, the performance will take place at Northland Church's 3,100 seat performing arts center which is already becoming known for its comfort and sound quality. The Northland Performing Arts Center is located at 530 Dog Track Road in Longwood.  Call 407.539.0245 or visit festivaloforchestras.org
The Garden Theatre Offers PB&J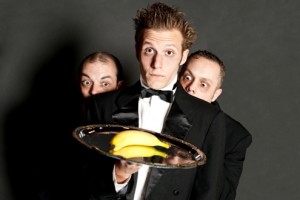 The imaginative – and always funny – PB&J Theatre Factory seems to have found its "home" at the Garden Theatre in Winter Garden.  That beautifully renovated theatre will present its 4th original work by PB&J (aptly called Shhhh!) from February 11 through the 27th.  Like the Company's previous works, Shhhh! is a comedy/mystery told in their signature style of physical comedy rather than dialogue. PB&J appeals to all ages – including children – through their farcical silence. In Shhhh!, a pair of crooks 'adopt' an abandoned hotel as their hideout. The crooks, however, must pose as innkeepers to keep their identities concealed, BUT – little do they know that the guests they're hiding from have secrets of their own. This is farce at its best, and everyone's in for a surprise. Located in downtown Winter Garden, the Garden Theatre was renovated in 2008 to host plays, concerts, and movies.  Call 407.877.4736 or visit gardentheatre.org.
The "Glitz Gala"

The "Art-Lovers" of Maitland are a determined group as we may witness from the way in which Andre Smith's legendary Art Center was recently "re-developed."  So it is no surprise that a group of Maitland "Art-Lovers" is kicking off their new mission – to update their (built-in-1965) Civic Center by incorporating a performing arts complex and school … or perhaps build a brand new structure.  Called the Maitland Cultural Corridor Project, Renee Charlan is taking on a leadership role with an event called the Glitz Gala. Set for February 12, the money raised will further the planning for the project. Admitting the idea is in its infancy, Charlan will begin by asking the Maitland Community what they would want from their new arts center. Should you wish to help – and party in "Glitzy style – the Glitz Gala will be held on Saturday, February 12 at 6:30 pm in the Maitland Civic Center. The 'black-tie optional' fundraiser promises an open bar, live and silent auctions, and music by the Maitland Stage Band. Tickets may be purchased from Renee Charlan at 407-376-3915 or June Flowers at 321-303-1404.
Florida in the Civil War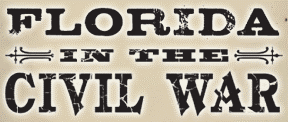 Even in history books Florida draws the short straw when it comes to our State's rarely acknowledged contributions to the Civil War. Some of that oversight will be corrected as the History Center presents "Florida in the Civil War," newly curated to include rare artifacts not previously shown. The exhibit will show how Florida shipped salt and beef to the Confederacy while surviving the Union blockade of our coastline. Visitors may view artifacts including items from the Union steamship Maple Leaf sunk by a Confederate mine, an officer's sword from the 7th New Hampshire Infantry, and a Colt revolver. Guests will discover which Lincoln assassination conspirator is buried in Central Florida, confront the decisions facing a slave and a soldier, and hear music of the era. Children may try on soldier's uniforms, girls' period costumes, and other clothing. The Orange County Regional History Center is housed in the beautifully restored five-story 1927 courthouse in downtown Orlando and also features three floors of permanent exhibitions. Visit thehistorycenter.org or call 407.836.8500.
The Boat Show
The water temperature may be too cool to put anything in the water – except your boat – but that's just fine for boating enthusiasts who are invited to attend the 44th Annual Central Florida Boat Show running from February 3rd to the 6th at the Orange County Convention Center. The dates are a month earlier than last year allowing boaters to get a 'pre-season' look at hundreds of boats, marine engines, accessories and services offered by scores of manufacturers. As always, the show will feature entertainment for the entire family, including the popular 'Fishing' and 'Kids' zones' with children under 15 years of age admitted free. For complete information, visit boatshowflorida.com