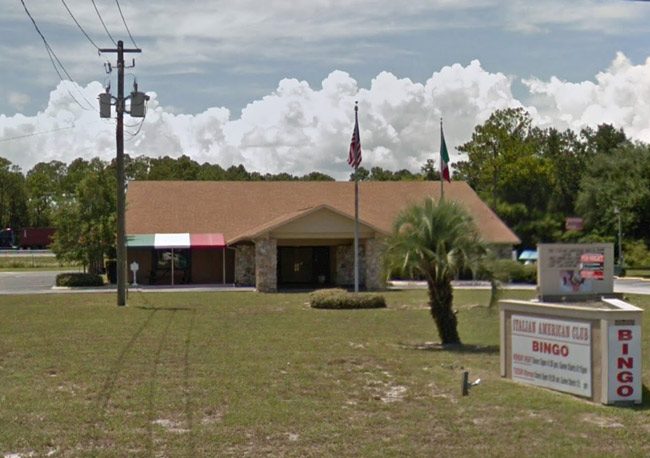 An incident at Palm Coast's Italian-American Club Friday, involving an allegation of inappropriate touching of a 19-year-old waitress by a 64-year-old patron, escalated into a confrontation between a member of the club's board and the patron. The board member ended up in the hospital with serious injuries. The patron faces a battery charge.
The incident happened during a bridal party at which Joseph Leonetti was a guest. Louis Monico, who sits on the club's board, had walked back to the kitchen and seen one of his waitresses in tears. He asked her what had happened. She said Leonetti had made an unwanted physical advance: she'd been clearing a table next to Leonetti's, who told her that if she'd been fast enough she'd have gotten a $20 tip. Leonetti then allegedly "stuck his finger in the right side of her pants and began rubbing his finger back and forth against her skin," according to a Flagler County Sheriff's incident report. "This advance made her feel extremely uncomfortable and was completely unwanted," the report states.
Monico, 67, immediately went to Leonetti's table and asked to speak to him outside. Once outside, Monico told Leonetti he had to leave the premises because of the alleged incident. Leonetti got angry and the two men got into a verbal altercation. Leonetti chest-bumped Monico, according to the report, and the two men started pushing against each other.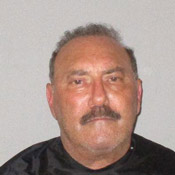 The report cites a witness–John Pollinger, a retired police chief who frequents the Italian-American Club–describing Monico trying to forcibly remove Leonetti from the property, then Leonetti shoving Monico with "great force," causing Monico to fall backward and strike his head, hip and knee on stonework.
Deputies could not speak to Monico at the hospital Friday evening as he was under heavy sedation, having sustained severe injuries that would require him to be admitted. The next day, Monico described the incident but said he did not wish to pursue charges. (Leonetti would have faced a charge of battery on a person 65 or older, a felony.)
But a criminal charging affidavit was forwarded to the state attorney's office for the alleged battery on the waitress and Leonetti was trespassed from the Italian American Club. Leonetti had also gone to Florida Hospital Flagler Friday evening for treatment, separately, but declined to speak with deputies without his attorney. Leonetti was not booked at the county jail.
On July 11 he was booked at the jail on a drunk driving charge and a charge of resisting an officer without violence. He had been pulled over a short distance from the Italian American Club–he lives in the immediate vicinity of the club–shortly after midnight that night, where a deputy had observed him making a wrong turn into oncoming traffic. The charge is pending. Leonetti was found guilty of drunk driving in 2009.