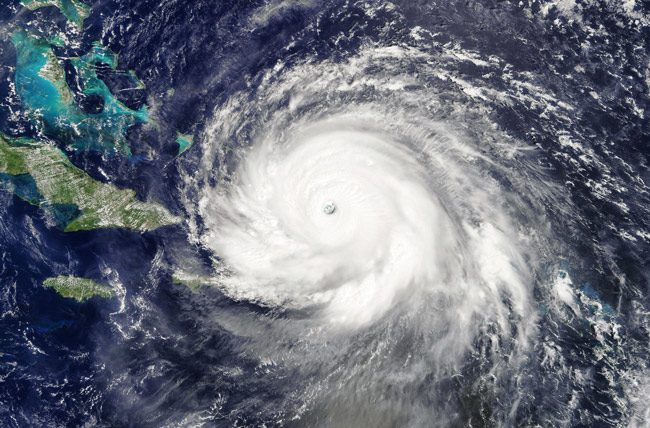 With 335,000 insurance claims representing $1.9 billion in property losses, Hurricane Irma has already exceeded the claims and losses from the two hurricanes that pummeled Florida last year, the state Office of Insurance Regulation reported Monday.
Calculated through Sunday afternoon, Irma's losses easily exceeded the 119,000 claims and $1.2 billion in losses for Hurricane Matthew and the 19,700 claims and $139 million in losses from Hurricane Hermine, the OIR data showed.
The heaviest claims activity was in the half-dozen counties that form the southern tip of Florida: Monroe, Miami-Dade, Broward, Palm Beach, Collier and Lee. The area bore the brunt of Irma, which hit the Florida Keys as a Category 4 storm with 130 mph winds on Sept. 10, and then made a second landfall in Collier County, before moving up the state.
Citizens Property Insurance, which is among the state's largest property insurance companies with some 443,000 policies, has not been able to calculate a projected property loss yet, said Michael Peltier, a spokesman for the state-backed insurer.
As of Monday morning, Peltier said Citizens, which is the largest property insurer in the Florida Keys, had received 27,970 claims, with company officials estimating they will eventually receive 125,000 claims because of the storm.
Citing projected losses in the range of $25 billion to $50 billion from Irma, Fitch Ratings said the property losses will test the reinsurance market, which provides backup coverage for the property insurers.
"Reinsurers will bear a large portion of losses from Irma, but the reinsurance market is well equipped to handle substantial hurricane losses in part due to a lack of major hurricane landfalls in the 11 years before Irma," said Chris Grimes, a director at Fitch.
The Fitch report also noted the rise of new insurance companies since Florida's record 2004 and 2005 hurricane seasons. Those new companies have taken market share previously held by Citizens, the government-backed insurer.
Fitch said the newer companies haven't faced a major hurricane before, but because Irma's "losses will be less than previously feared, the majority are unlikely to have losses from the event that exceed catastrophe reinsurance program limits."
Security First Insurance, the second largest insurer of single-family homes in Florida, with 340,000 overall policies, is one of the companies that has expanded since the last major hurricane seasons.
Locke Burt, a former state senator who is president of the Ormond Beach company, said he estimates Security First will receive about 30,000 claims from Irma, with losses not to exceed $300 million.
His company's policies are concentrated in Central and North Florida, with Burt estimating the insurer only has about 22,000 policies in the six counties most heavily impacted by Irma.
Nonetheless, Burt said the company brought in 1,000 temporary workers, including 490 loss adjusters, to deal with the storm's aftermath.
"We've got a lot of work to do," Burt said. "Every claim represents a disruption of some family's life. And our job is to try to put people's lives back together as fast as we can."
Burt said Security First had some 12,000 claims as a result of Hurricane Matthew last year, representing $90 million in losses. Matthew did not hit Florida but caused significant damage as it traveled up the Atlantic coast.
Hermine made landfall south of Tallahassee and caused damage across parts of North Florida.
Another impact from Irma will be flood damage, which is generally not covered by property insurers but falls under the National Flood Insurance Program, with 1.73 million policies in Florida, the most of any state.
There are 23,000 federal flood policies in Jacksonville, one of the areas hardest by the flooding.
The federal program paid out $623 million in claims from Hurricane Matthew last year in Florida and other states, with individual claims averaging $38,305, according to the Federal Emergency Management Agency.
–Lloyd Dunkleberger, News Service of Florida