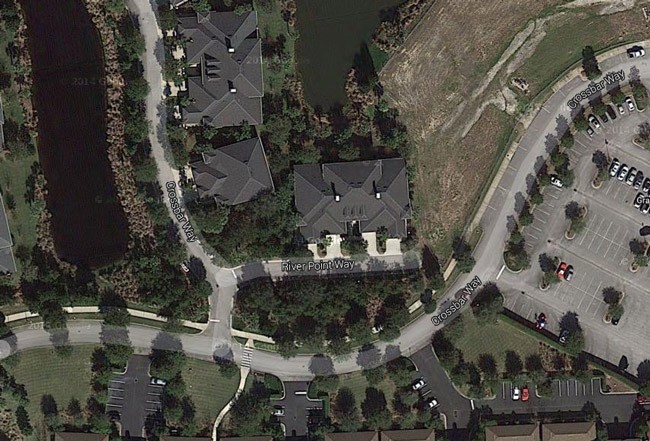 Last week, four burglaries–three in the Hammock, one in Grand Haven–were reported within 48 hours, all having at least two factors in common: the homes targeted belong to relatively older people, and only jewelry was stolen. The burglaries took place last Wednesday and Thursday.
On Tuesday and Wednesday, two more burglaries with similar characteristics were reported: on March 10, a house on Granada Drive in the Hammock was reported burglarized, with jewelry stolen. On March 11, a 60-year-old resident reported that her house at 6 River Point Drive in Grand Haven, within walking distance of the was targeted, likely sometime between Sunday and Monday. Grand Haven is a gated community.
Despite several requests over the past two days, the Sheriff's Office has not released the report on the Granada burglary, saying it hasn't been approved yet.
The River Point burglary's report indicates that the homeowner returned from a brief business trip early Monday afternoon, initially finding nothing out of place or out of the ordinary in the house. But Wednesday, as she was searching in a closet for a pair of 14-karat thick yellow gold hoop earrings with indentations (valued at $300), she noticed them missing.
Missing as well were a 14-karat or 18-karat rose gold cameo ring valued at $500 to $800 and a pair of 14-karat thin yellow gold hoop earrings, valued at $180. The homeowner initially thought she may have dropped the jewelry in the closet and was merely unable to find them. But she then checked her rear sliding glass doors, and found the lock mechanism of one side damaged and impossible to open, with the other side unsecured. Also unlocked was a sliding glass window and door to her lanai, which she said she'd locked before leaving the house Sunday.
Pry marks were located to the sliding glass doors, and a smudge mark located on one of the sliding glass doors. No visible damage was located to the lanai door or sliding glass window. The suspected points of entry were similar to several of the other burglaries.
After deputies completed their investigation on River Point, which the incident report states included a neighborhood canvas, the homeowner reported missing a third pair of gold earrings, those of unknown value.