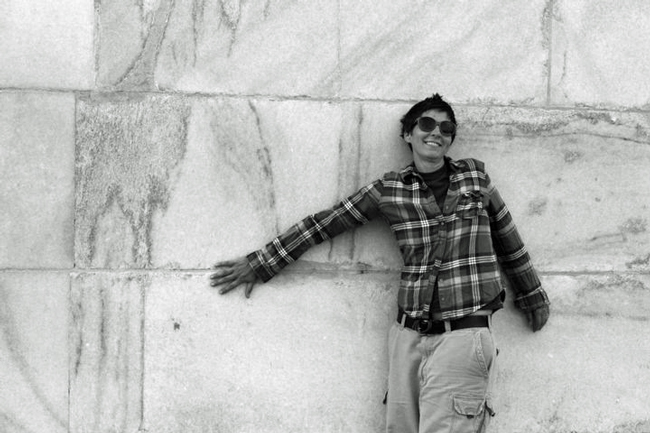 She is the co-owner of Sally's Ice Cream in Flagler Beach, she's the chef at the Palm Harbor Golf Club restaurant, she's a Realtor, she openly advocates on behalf of one of her ice-cream selling competitors, she's launching a scholarship, and she's the mother of three and grandmother to one, among other things. The way Karen Barchowski leads her life, you could have imagined her in another time and continent as being one of the nine girls featured in "Girl Rising," the documentary featuring the indomitable spirit of nine girls who do battle with their countries' odds to get their education.
The documentary has been a phenomenon of its own since its release in March, inspiring girls and women all over the world (boys and men, too), but also redefining the way documentaries are financed, made, marketed and shown. The documentary is part of a campaign to raise money that gets distributed through a charity called 10×10, which in turn distributes the money to non-profits that benefit girls' education. Its backers aren't Hollywood-rich. They can't have "Girl Rising" shown on 2,500 screens around the nation. They're relying on the power of the nine short stories that make up the film—portraits of the nine girls—and the power of word-of-mouth and social media to do the marketing for them.
And individuals in communities with no connections to producers, directors or any segment of the entertainment industry to do the marketing and the showing for them, through a start-up called Gathr Films.
That's where Karen Barchowski comes in. She heard of the movie. She saw the trailer. She loved what she saw. She decided to bring it to Palm Coast for a showing. And she has. (See the trailer below.)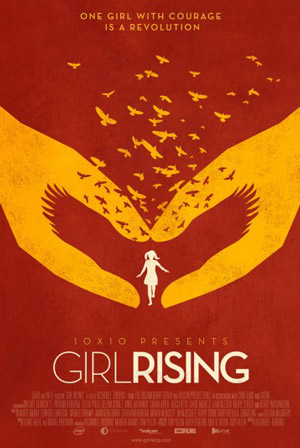 "Girl Rising" is showing for one screening only at noon on Sunday, Oct. 13, at Epic Theaters in Palm Coast's Town Center. Barchowski picked October 13 months ago because since 2011 it's been, by a United Nations resolution, the annual International Day of the Girl (it's actually Oct. 11, but close enough).
"I was in Austin, Texas, with a friend of mine who lived down here many years ago, and she moved out of Flagler County," Barchowski said. "We were just sitting and talking about things, you know, how it's changed. But I still feel like there's so much that needs to be done, and there's so many amazing women, but everyone is hidden. I don't always see solidarity. There's solidarity in groups, not as a whole. So we started talking and she said that she had seen a clip of 'Girl Rising' online. That's how it started. We're looking at it and I saw that you could possibly get it to bring it to a theater near you, or to a different venue, because I could have actually held it in a park. So that's how it started."
To make a viewing happen in any given community, the producers, through 10×10 and Gathr Films enable anyone to organize it by essentially launching a small campaign to compel a minimum number of people to watch the movie. In Barchowski's case, she had to secure 75 sold tickets to "tip" the event from a promise to a fact. Tickets sell only online, at $10 apiece, and a buyers' credit card isn't actually charged until the event is confirmed. That done, the producers ship the movie to Epic Theater for the showing on the given date. ("Girl Rising" isn't the only candidate for the system: Gathr Films makes a slew of movies available to any movie "captain" who wants to create a showing that the major distributors aren't offering, or that local theaters aren't showing.)
Barchowski had the 75 tickets sold rather quickly. By Tuesday, 100 tickets had sold, and it appeared that the showing would be sold out: Barchowski spoke with the folks at Epic Theater, and an additional 75 tickets went on sale. All by word of mouth.
"I can tell you that my biggest friend is not social media or emailing or the Internet, OK?," Barchowski said. "So I have a very hard time getting this out there. I've been doing it, just word of mouth, and what's happening is I'm blessed to know so many great people, that I'm telling them, and they have a circle of friends, and they're telling them."
All it may take to convince many people to see the movie is to watch the trailer. Or learn a thing or two about the theme. Some already know the story of Malala Yousafzai, the Pakistani girl, 15 years old at the time, who was shot in the head by the Taliban because she defied the Taliban's ban on schooling for girls (the assassination attempt took place in Pakistan's Swat Valley, which is largely controlled by the Taliban). She'd been writing a blog for the BBC under an assumed name, and was the subject of a New York Times documentary. She was shot on Oct. 9, 2012. She was treated in England and survived. She was named one of Time's 100 Most Influential People in the world and is now a candidate for the Nobel Peace Prize, to be announced next week. Her speech before the General Assembly of the United Nations in July is the "I Have a Dream" equivalent of girls' education.
Yousafzai's is not, ironically, part of the nine stories in "Girl Rising." But she is the inspiration behind it. She became the headliner of the United Nation's Global Education First Initiative, which is now the theme of this year's International Day of the Girl, and the reason Barchowski chose that day to show the movie: every girl featured in "Girl Rising" is a version of Malala Yousafzai.
"The extremists are afraid of books and pens," she said in her UN speech. "The power of education frightens them. They are afraid of women. The power of the voice of women frightens them." And she concluded: "One child, one teacher, one pen and one book can change the world." That, in sum, is the message of "Girl Rising," and Barchowski's aim in bringing it to Palm Coast.
Barchowski had intended to wrap the showing in something like a festival, but time ran short. She intends to create a similar event—which she prefers to call a "gathering"—next year, when she wants to build a festival around it. Meanwhile, she is launching a Flagler County Girl Rising scholarship (and has already been getting donations) that would have no association with any business or organization. It is to be associated only with the notion of girls' education.
"It is all being sponsored in the name of all the women in our lives that have helped us," Barchowski  says. "Mine is going from Sally's but it's actually going in the name of my Mom and my grandmother," the two people she says have influenced her most through their tenacity and kindness.
Barchowski  downplays her own tenacity in making the "Girl Rising" showing possible. "I'm humbled by it. I did this blindly and in the hope of doing one thing that's good," she says, demurring at the notion that she's part of the marketing breakthrough of the movie. She also doesn't like to be seen as proof of what the movie is about—one person making a difference. "It's not me," she says. "It's everybody. One person doesn't do it. Maybe one person can start it, but to get the rock up the hill, you can't do it alone. It's taken me time to realize that one, because you know, when we're younger we all think we have to roll the rock by ourselves."
She's speaking from very recent experience: when Sandra Kinney's ice cream truck operation was facing a ban in Flagler Beach last week, as the city commission was considering a new ordinance regulating street vendors, Barchowski was among Kinney's champions, dismissing the claim that she was her competitor and embracing the more-the-merrier approach of community businesses, even when they compete for customers. That's the sort of solidarity Barchowski longs for on a broader scale.
The "Girl Rising" gathering is intended to "maybe make a change for a moment, maybe make a change for a lifetime," Barchowski says. And if viewers disperse afterward with nothing else to show for the event, then so be it. "But I will keep with this scholarship. It's my commitment to do this every year. Or maybe a little magic will happen."

To buy a ticket for the Oct. 13 showing of "Girl Rising" at Palm Coast's Epic Theaters, go here. To contribute to the Flagler County Girl Rising scholarship, contact Karen Barchowski by email here.