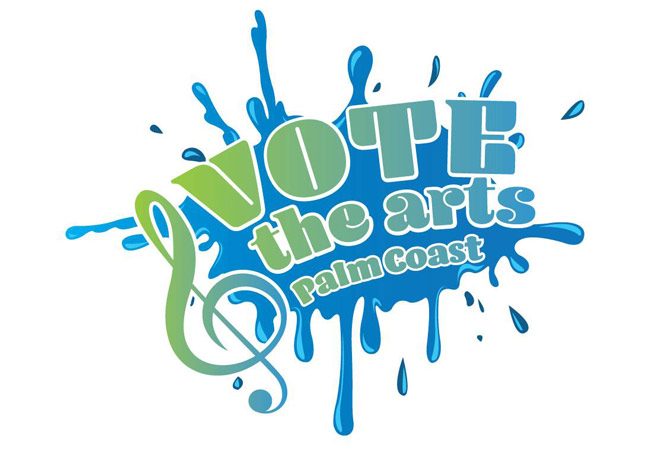 The Palm Coast Arts Foundation is in the running to bring a 10-week live music series to Palm Coast in 2019. But your vote is needed to make it a reality. Go here, register, and vote.
The Palm Coast Arts Foundation hopes to qualify as one of 15 winning organizations competing in the Levitt AMP Grant Awards. The grants are sponsored by the Mortimer & Mimi Levitt Foundation, a national foundation dedicated to strengthening the social fabric of America through free live music.
The Levitt AMP Grant Awards are a matching grant opportunity created by the Levitt Foundation to serve small to mid-sized towns and cities with populations of up to 400,000 people. Up to 15 non-profits will receive $25,000 each in matching funds to produce their own Levitt AMP Music Series – an outdoor, free concert series featuring a diverse lineup of professional musicians.
The Palm Coast Arts Foundation submitted the proposal for Palm Coast. The venue for the concerts will be at PCAF Park in Town Center, 1500 Central Avenue. The Palm Coast Arts Foundation's proposal is posted on the Levitt AMP website for public voting effective November 1-20, 2018.
"The Levitt AMP grant would put us on the map as an outdoor venue for musical concerts and add value to what Palm Coast can bring to the quality of life to its residents and visitors," the grant application states. "The Palm Coast Arts Foundation strives to introduce the community to diverse programs that include music of all genres and helping young artists to promote their art form through their voice and musical abilities."
A successful campaign for the Palm Coast Arts Foundation depends on community participation to get as many online votes as possible to bring the concert series to town. Community support, as measured by the number of online votes received, will be one of the key factors when the Levitt Foundation selects up to 15 winners. One vote per social media address.
Supporters are asked to visit: www.palmcoastartsfoundation.com to register and vote. Online public voting is open November 1 and ends November 20 at 5:00 pm (PST). It takes a couple of steps to cast your vote–just like any legitimate voting process would. But it takes no more than 60 to 90 seconds, and it's worth the vote.
The top 25 finalists will be selected through online public voting. The Levitt Foundation will then review the proposals of these 25 finalists and will select up to 15 Levitt AMP winners, which will be announced on December 18, 2018.
As of November 19, Palm Coast was in 21st place.
"The Power of Free, Live Music is a wonderful way to expose a variety of musical genres to our community," Nancy Crouch, executive director of the Palm Coast Arts Foundation, said. "If selected, PCAF will be inviting the public to provide suggestions on concert musicians. We plan to provide incentives for voting by offering drawings for free gifts each week during the three-week voting cycle. We encourage everyone to share with family and friends and have them share with family, friends, neighbors, colleagues – votes do not have to be cast locally."
Do vote: it's one election whose winners all speak music's universal language.