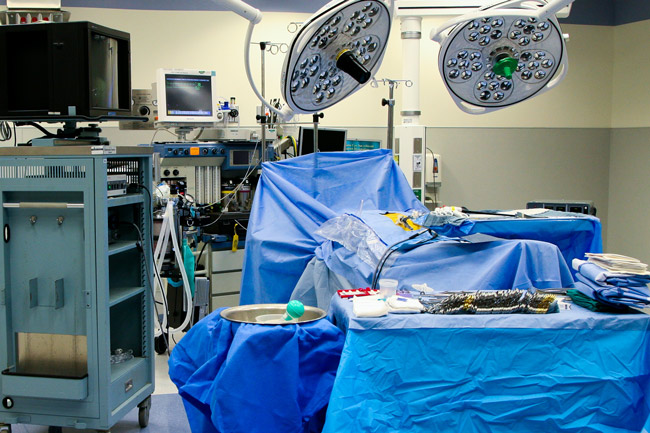 More than 1.3 million Florida residents — the most of any state — could lose their financial aid for health plans under the Affordable Care Act if the Supreme Court rules against the federal distribution of subsidies later this month.
New data released last week by federal health officials in advance of the decision showed that Florida, which enrolled the most people in Obamacare, also stands to lose the most.
Those Floridians received an average subsidy of $294 a month in March to reduce their premiums, according to the new data. Among those Floridians, nearly 1 million also received financial aid from the government to reduce their out-of-pocket costs, such as co-payments, co-insurance and deductibles.
That means Floridians received at least $389 million in March from the federal government to help pay for their health insurance.
The subsidies are at the center of a Supreme Court case challenging the health law. In King v. Burwell, the plaintiffs argue that the language of the health law restricts the subsidies to states that established their own exchanges.
Leah Barber-Heinz, chief executive of Florida CHAIN, a nonprofit consumer health advocate in favor of the health law, said the Sunshine State risks more than financial assistance for low- and moderate-income residents to buy health insurance.
"Lives are at stake when the courts rule on cases like King v. Burwell,'' she said in a written statement. "When a million people lose their health insurance, some of them will face dire consequences."
A total of 34 states, including Florida, rely entirely on the federal insurance exchange and risk losing subsidies if the Supreme Court rules against the health law. Through March, those states enrolled a total of about 7.3 million Americans, of which 6.4 million receive an average government subsidy of $272 a month to lower their premiums.
The data released by the Department of Health and Human Services reported that an estimated 10.2 million Americans, including about 2.9 million who enrolled through state-based exchanges, had paid for their Obamacare health plans as of March 31.
That's a reduction from the total 11.7 million sign-ups reported earlier this year. Still, HHS Secretary Sylvia Burwell said in a written statement that the insurance exchanges are "working.''
"We've seen a historic reduction in the uninsured and consumers are finding the coverage they need at a price they can afford,'' Burwell said.
Critics of the health law, however, insist Obamacare is not working.
Andres Malave, a spokesman for the Florida chapter of Americans for Prosperity, a conservative group that opposes the ACA, accused the Obama administration of creating uncertainty and angst among Floridians.
"It's legitimate anxiety that the Affordable Care Act has caused," Malave said. "And it's forcing Floridians to unfortunately have to live in a world where they are unsure of how their coverage is going to be affected because the president's administration decided that a big government solution was better for Floridians instead of allowing the free market to operate."
Of the 10.2 million Americans with effective coverage in March, 85 percent or about 8.7 million were receiving subsidies.
In Florida, about 1.4 million residents were enrolled in and paying for health plans through March 31, according to the data, and more than 93 percent — or about 1.3 million people — were receiving a government subsidy to help pay for the insurance. Florida had the second-highest rate of consumers, after Mississippi, who received financial aid to pay for their premiums in March.
According to federal data, Florida residents who received a government subsidy to make their health plan more affordable paid an average premium of $82 in February — well below the national average of $101 a month.
If the Supreme Court ends subsidies, Floridians receiving financial aid would face an average premium increase of 359 percent, according to a new analysis by the Kaiser Family Foundation, a nonprofit health policy research group. (KHN is an editorially independent program of the foundation.)
–Daniel Chang, Miami Herald