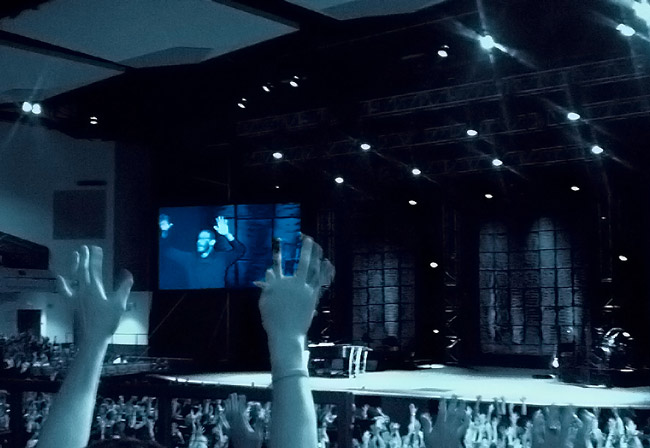 A controversial law that would allow student prayer at mandatory school events could have limited impact even after it goes into effect Sunday, both supporters and opponents of the "inspirational message" bill say.
The measure, signed into law by Gov. Rick Scott in March, paves the way for local school districts to approve policies allowing students to decide whether to have another student deliver an inspirational message at school events. But districts aren't likely to approve any of the proposals because of the threat of costly litigation.
"On our advice, they are going nowhere with it," said Wayne Blanton, executive director of the Florida School Boards Association.
Blanton said only one school district in the state – Clay County – has even considered implementing one of the policies, and decided not to. He said the measure was "a political bill" aimed more at the November elections than the actual policy.
Even one of the bill's sponsors, Rep. Charles Van Zant, R-Keystone Heights, said he didn't expect school boards to leap into action right away. But Van Zant said he has heard from districts that are interested in the idea and might look into it early next year — after the November vote.
"I don't think they're going to do much of anything simply because there's so much electioneering going on," Van Zant said.
Looming over the entire bill is the threat of legal action against any district that tries to implement it. When Scott signed the bill, the ACLU of Florida, the Anti-Defamation League and Americans United for the Separation of Church and State each separately issued warnings to local school districts that going ahead with a policy could subject them to legal challenges.
The Santa Rosa County School District recently spent hundreds of thousands of dollars in a costly series of lawsuits over the role of religion in public schools, sparked in part by prayers at school events.
Van Zant said districts shouldn't be deterred.
"I told them the ACLU is going to threaten to sue them," he said. "Don't worry about it."
But in a statement issued Friday, ACLU of Florida Executive Director Howard Simon said he didn't expect many districts to follow Van Zant's advice.
"Fortunately, Florida educators are likely to be smarter than legislators," Simon said. "I expect few if any school districts to be enticed by the Legislature's invitation to adopt an unconstitutional policy and end up in inevitable litigation — and spend scarce tax dollars on lawyers in the courtroom rather than children in the classroom."
–Brandon Larrabee, News Service of Florida