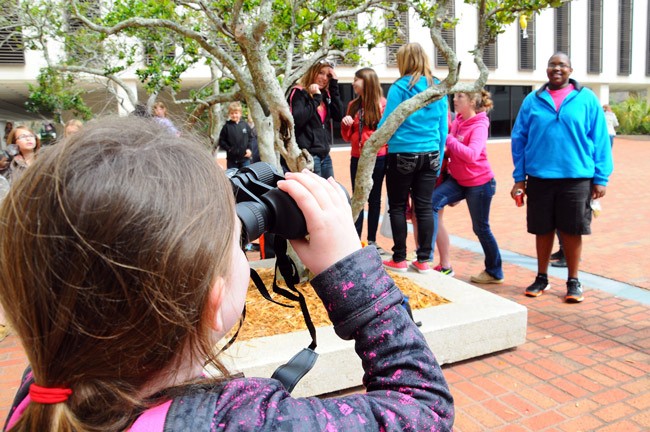 Ordinarily, the last week of the annual legislative session is a blur of deal-making, with bills bouncing back and forth across the Capitol's fourth floor. But with the House adjourning Tuesday amid a battle with the Senate about budget and health-care issues, the 2015 session will be remembered for its messy end — and the piles of bills that died in the crossfire. Lawmakers will come back sometime in May or June for a special session to negotiate and pass a budget. But with the 60-day regular session formally ending Friday, here is where 10 major issues stand:
BUDGET: At some point, lawmakers will pass a budget for the fiscal year that starts July 1. They don't have a choice. But the Republican-dominated House and Senate remain more than $4 billion apart in their budget proposals and have not started the formal process of trying to come to agreement. While the House and Senate always have budget differences, this year's standoff focuses almost exclusively on health care. Lawmakers don't know whether the federal government will extend a $2.2 billion program known as the Low Income Pool, which is scheduled to expire June 30 and plays a key role in helping hospitals care for poor and uninsured patients. Meanwhile, the Senate wants to use $2.8 billion in federal Medicaid money to offer health insurance to hundreds of thousands of lower-income Floridians — a non-starter for the House.
CHILD WELFARE: After passing a major overhaul of the child-welfare system last year, lawmakers finalized a bill (SB 7078) this week that might be best-described as tweaking the system. As an example, the bill could expand the role of the state's Critical Incident Rapid Response Team, which the secretary of the Department of Children and Families can dispatch to investigate child deaths. As another example, the bill tries to give priority to types of services that are "evidence-based and trauma-informed" — a more child-centered approach based on the idea that abused kids can recover by addressing the experiences they've endured, such as family violence or addicted parents. Even with the overhaul last year, however, the state has continued to grapple with tragic incidents such as the death of a child who was dropped off a bridge into Tampa Bay and the death of a Hollywood child whose body was found wrapped in garbage bags and hidden in a laundry room.
GAMBLING: In early April, Senate Regulated Industries Chairman Rob Bradley, R-Fleming Island, offered a narrowly tailored plan to extend for one year a gambling deal with the Seminole Tribe of Florida. The plan would have allowed tribal casinos to retain exclusive rights to offer banked card games, such as blackjack, in exchange for the Seminoles paying more than $100 million to the state. But by the end of session, gambling bills had collapsed in the House and Senate as various gaming interests looked to get a piece of the action. Ideas ranged from allowing resort casinos in South Florida to lifting a requirement that greyhound tracks run live races, effectively allowing them to focus on offering lucrative card rooms. Both of those ideas were included in a House plan floated by Majority Leader Dana Young, R-Tampa. The collapse of the bills left unresolved what will happen with the Seminole Tribe, as a current card-game deal is scheduled to expire this summer.
GUNS: With memories of a November shooting at Florida State University fresh in their minds, lawmakers this session waded into an emotional debate about allowing people with concealed-weapons licenses to carry guns on college and university campuses. Supporters said more people carrying guns would improve campus safety, while opponents said it would create dangers. In the end, the proposal died quietly, as the Senate Judiciary Committee did not take it up. Also, the Senate Education Pre-K-12 Committee scuttled another controversial proposal that would have allowed school superintendents to designate trained employees or volunteers to carry guns at public schools. Second Amendment supporters, however, gained a victory when the House and Senate passed a bill (SB 290) that would allow more people to carry weapons during mandatory emergency evacuations. The measure would allow people to carry guns without concealed-weapons licenses for 48 hours during such evacuations.
HEALTH CARE: As the keys to the budget impasse between the House and Senate, the Low Income Pool and the Senate plan for expanding health coverage overshadowed all other issues during the session. The outcomes of those issues during a special session will have huge financial ramifications for the state. But they also have huge ramifications for hospitals and low-income patients and pose a political dilemma for Republican lawmakers and Gov. Rick Scott. With the LIP program scheduled to expire June 30, all sides will be watching to see if the state can work out an extension with the federal Centers for Medicare & Medicaid Services. The alternative could be funneling hundreds of millions of dollars in state tax money into the health-care system. Meanwhile, the Senate coverage plan would use Medicaid money available under the Affordable Care Act, better known as Obamacare, to offer private health insurance to about 800,000 people. The Senate argues a coverage expansion is important, at least in part, because of the potential loss of LIP money. But the House and Scott adamantly oppose the Senate plan, arguing that the federal government can't be trusted and that Florida could get saddled with the expansion costs in the future.
LAND AND WATER: The House passed its version of a water-policy bill during the first week of the legislative session. The Senate passed its version during the final week. But the two chambers never came to agreement on the issue, which House Speaker Steve Crisafulli, R-Merritt Island, has made a priority. Also unresolved is how lawmakers will carry out a voter-approved measure, known as Amendment 1, that requires the state to set aside hundreds of millions of dollars a year for land and water projects. Environmentalists have criticized initial proposals from the House and Senate, arguing that more money should go to the Florida Forever land-conservation program and to Everglades restoration efforts. But Republican leaders in both chambers have suggested the state needs to focus on managing property it already owns instead of amassing more. Carrying out Amendment 1 could be a closely watched part of a budget special session.
PRISONS: For the past year, the Florida Department of Corrections has faced a barrage of allegations about inmate deaths, cover-ups and poor working conditions in the prison system. That led Senate Criminal Justice Chairman Greg Evers, R-Baker, to lead a review that went so far as to include unannounced visits to prisons and taking sworn testimony during a committee meeting. But lawmakers went home this week without reaching agreement on reforming the system. The House and Senate differed on issues such as a Senate proposal to create an oversight commission to investigate prison wrongdoing. Nevertheless, Senate President Andy Gardiner, R-Orlando, said he will put a Senate committee on the road to investigate problems in the system.
STADIUMS: Gardiner left no doubt before the session started that he supported using state sales-tax dollars to help build a soccer stadium in Orlando. That could be considered, in the words of the late Senate President Jim King, some "home cooking." But with key House leaders opposed, funding for the Orlando stadium and three other professional sports venues barely became an issue during the regular session. The other projects are at EverBank Field in Jacksonville, Daytona International Speedway and Sun Life Stadium in Miami-Dade County. Late in the session, an amendment was attached to a Senate economic-development bill that would have provided money for the projects, but the bill did not get heard in the full Senate.
TAX CUTS: Scott proposed an ambitious $673 million in tax cuts this year, only to get slightly trumped by a $690 million tax-cut package offered in the House. But with the budget picture unresolved, tax cuts remain in limbo. Senate committees moved forward during the session with a series of bills that would have cut taxes, but Senate leaders never offered a full package. What's more, if lawmakers have to use state money to make up for reductions in the LIP program, that could limit the amount of tax cuts they can offer. Scott's biggest proposed cut would be a $470 million reduction in the communications-services tax, which is collected on such things as cell-phone and cable-television services. But lawmakers have also considered a series of other ideas, such as trimming a tax on commercial real-estate leases and providing a back-to-school sales-tax holiday.
TESTING: Amid all the ill will this session, the House, Senate and Scott found common ground on school testing. Lawmakers passed — and Scott quickly signed — a bill (HB 7069) aimed at reducing the number of tests given to public-school students. The issue has become high-profile during the past year and gained momentum when technology troubles caused widespread problems as students started taking the new Florida Standards Assessments. The bill, in part, puts a hold on the use of student test data for school grades, teacher evaluations and student promotion to fourth grade until the Florida Standards Assessments can be independently validated. It also scraps a law requiring school districts to come up with end-of-course tests in classes where the state doesn't administer such exams. Also, it caps the amount of time students can spend on state and school district tests at 45 hours a year and reduces the portion of a teacher's evaluation tied to student performance.
–Jim Saunders, News Service of Florida