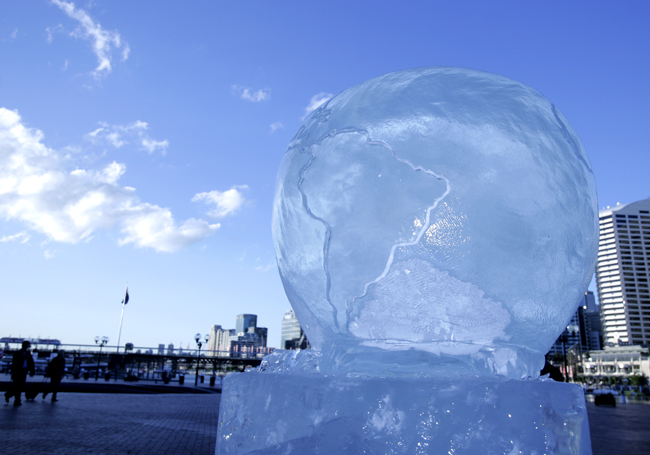 With the sponsor raising questions about climate-change science, a House panel moved forward Tuesday with repealing a law that could lead to using a "cap and trade" system to limit greenhouse-gas emissions.
The law, pushed through in 2008 by former Gov. Charlie Crist, has never been used to pursue cap and trade — an approach that would provide incentives for businesses, such as electric utilities, to reduce emissions.
But Rep. Scott Plakon, a Longwood Republican sponsoring the repeal bill, described cap-and-trade laws as "government picking winners and losers" and said such laws kill jobs.
"This is government central planning in a place where I don't think it should be," Plakon told the House Agriculture & Natural Resources Subcommittee, which voted 8-5 along party lines to support the repeal bill (HB 4001).
Plakon, who is chairman of the House Energy & Utilities Subcommittee, said the climate-change science that led to such efforts to reduce emissions has been "called into question." Skeptics contend that scientists have misused information to bolster the idea that man is creating climate change.
But Rep. Dwight Bullard, a Miami Democrat who voted against Plakon's bill, dismissed such arguments, saying only about 8 percent of scientists reject the idea of climate change.
"I tend to go with the other 92 percent who are out there advocating for it, that it is real," Bullard said.
Early in his administration, Crist drew widespread attention for taking steps aimed at reducing greenhouse gas emissions. The 2008 law — dubbed the Florida Climate Protection Act — set up a process by which the state Department of Environmental Protection could develop rules for a cap-and-trade system and seek ratification from the Legislature.
Under a cap-and-trade system, the state would set an overall limit on emissions and would set aside certain amounts for businesses such as utilities. If the businesses emit less than they are allowed, they could sell "credits" to other companies that might be over their emission limits.
With no state movement toward such a system, Democrats on the subcommittee Tuesday questioned the need to repeal the law.
"I'm a little confused why we need to repeal something just because it's dormant at this moment," Bullard said.
But Plakon raised the possibility that future lawmakers could enact a cap-and-trade system and said it should be erased from state law. The House bill is only scheduled to go before one more panel, the State Affairs Committee. An identical bill (SB 648) has been filed in the Senate.
–Jim Saunders, News Service of Florida