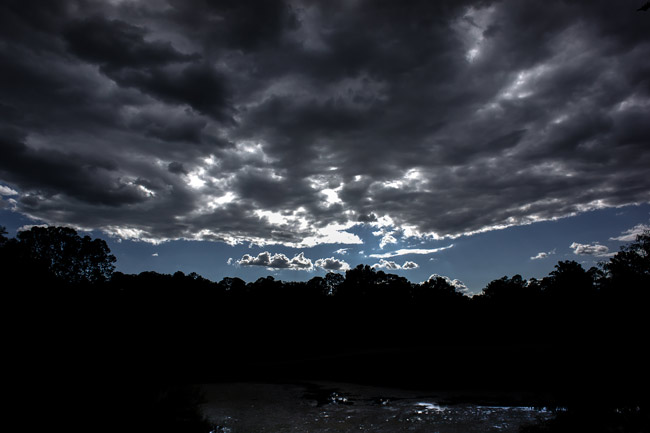 Tropical storm Beryl did its job. Flagler County's emergency burn ban has been lifted.
The ban had been in effect since April 16, by order of Flagler County Fire Chief Don Petito and the Flagler County Commission. Petito allowed the ban to lapse as of midnight Monday. All 13 bright red and burn ban signs that had been planted around the county remain in place, covered with a tarp, in case the ban is reinstituted. It's still early in the fire season, which has been peaking in June and early July.
"I believe the rainfall amount received over the last several days may have been significant enough to help with the severe fire danger that was present," Petito said. "Rainfall is in the forecast for the remainder of the week and forecasters believe that the normal daily rain cycle should begin."
As of Tuesday afternoon, the Keetch Byran Drought Index, used by the Florida Forest Service to determine fire conditions, across Flagler County was an average of 549 with some areas as low as 388 and other areas as high as 654. The higher the number the more likely a wildfire will spread, with zero being completely saturated and 800 being desert dry conditions. The Index, which appears atop the Flagler County Emergency web page, is updated daily.
Although the ban was lifted, Fire officials are still urging caution. In the unincorporated areas of Flagler County, burning yard waste does not require a permit, but state laws that must be followed. Grass clippings, leaves, tree limbs and palm fronds that result from yard maintenance can be burned under the following conditions:
The fire must be 8 feet in diameter or less or in a burn barrel, larger fires require a permit from the Florida Forest Service.
The fire must be 50 feet from a paved public road access,25 feet from your home and 150 feet from other occupied structures.
Fires cannot be started until after 9 a.m. and extinguished an hour before sundown.
It is illegal to burn household garbage including paper products, treated lumber, plastics, rubber materials, tires, pesticides, paint and aerosol containers.
"The most important thing to remember is never leave a fire unattended and always have a charged water hose nearby," Petito said. "Florida law holds the person responsible for starting the fire liable for any damage from the fire."
If normal rainfall does not occur and conditions worsen, the ban may be reinstated.