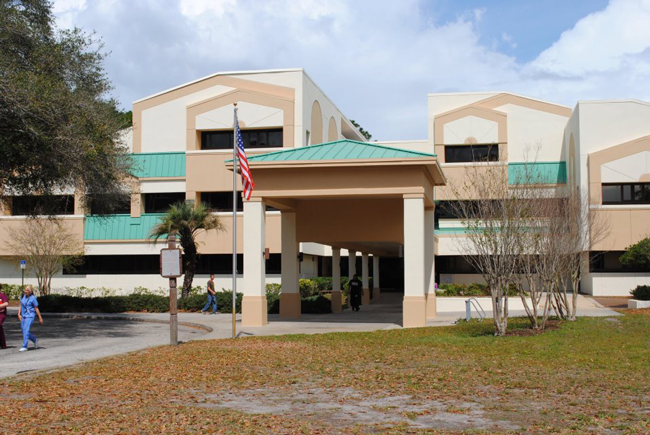 Flagler Technical Institute is now accepting registrations for its career and technical programs for the Winter Term. Most classes will be held in the Flagler Technical Institute building at 1 Corporate Drive in Palm Coast.
There have been reports recently concerning repairs needed on the FTI building. While the third floor has been closed, students and the public should be aware that the building is open and that fire and building officials have cleared the rest of the building for use, so that classes may continue at FTI.
The Winter Term begins January 24, 2013. Programs available include Medical Administrative Specialist, Medical Coder/Biller, Patient Care Technician, Patient Care Assistant, Cosmetology, Nails Specialty, Commercial Vehicle Driving, Emergency Medical Technician, Administrative Office Specialist, Electrician Apprenticeship, Heating & Air Conditioning, Childcare Center Operations, and Technology Support Services.
FTI's newest program, Applied Cyber Security is also accepting students, and scholarships are available.
For more information, visit FTI's website or contact FTI's Admissions representative at 446-7612 ext. 1845. Financial Aid may be available for those who qualify. Be sure to see the full course catalogue below.
Flagler Technical Institute is accredited by the Council on Occupational Education and provides excellence in workforce education. Flagler County Schools' Adult and Community Education Department offers a wide variety of career training, recreational, academic, cultural, and community interest classes and programs to the residents of Flagler and surrounding counties. Adult and Community Education: Strengthening the quality of life in communities.
On a side note, save the date for the Annual Flagler Home & Lifestyle Show on January 25 & 26, 2014 at the Flagler Palm Coast High School Campus from 9:00a.m. – 4:00p.m. The Home Show is hosted by Flagler County Schools' Adult and Community Education Department and Flagler Technical Institute, and serves as a fund-raiser for adult education. Proceeds of the show go toward student scholarships at the Flagler Technical Institute, student scholarships in the GED program, and scholarships for children to attend our Summer Camp program who otherwise cannot afford to attend. Interested businesses and organizations can get info and register online at www.FlaglerHomeShow.com or call 386-446-7612 ext.1886.