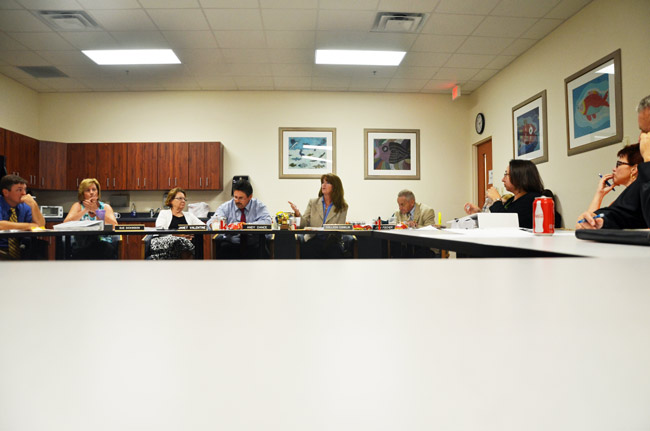 By Brad West
This referendum proposal bothers me quite a bit.  Not just because it's a tax increase, and not because I have anything against our schools.  It's because of the misleading information our School Board and the PAC (yes, there is a PAC for this tax increase) is actively providing, the way in which it's being handled by our School Board (a vote in June and on a Friday costing our County at least $80,000 for the election),  and that it does not provide any solution to improving our schools.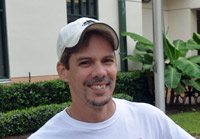 Here's the misleading information the School Board is pushing out and what the reality is with each:
1.       The "cup of coffee per month" – This is meant to equate into the smallest possible amount how much is being added to your taxes if the levy is approved.   What is not being talked about here is what you are already paying and what the total school budget is.
Reality  – the "cup of coffee" equivalent is based upon a home with taxable value of about $120,000 and is only accounting for .25 mil (the increase; for an explanation of mills and millage, go here).  That homesteaded home already pays about $750 a year just to the schools ($7.943 mil, that is, $7.943 per $1,000 in taxable value, and with only $25,000 exemption, not the $50,000 exemption, which applies only to non-school property taxes).  Most pay over $1,000 a year in school taxes.  (See the Flagler County Property Appraiser website for more property tax information.)
Reality – The School millage rate in Flagler County is the highest of all property tax lines on your bill.  Yes, even higher than the county's, which is $7.66 per $1,000, and the county's tax line benefits from the $50,000 homestead exemption (at least for homesteaded properties).
Reality – The 2012 -2013 School budget is $147,995,484 according to a School Board Member's online  presentation.  This is not enough?  What is enough?  Let's break that amount down, which is $567,032 per day (taking out weekends and for 12 months but our schools really only run about nine months).  Do you think $567,032 a day is not enough?  What is enough?
Would you simply hand over another $25 or $50 of an $800 to $1,000 bill of premium products or services just because, and not question it?
2.       This tax is about improving safety  because of Sandy Hook and the "public outcry" –  First, I find anyone using the horrific tragedy of Sandy Hook as a marketing angle to try and instill fear and pitch increasing taxes extremely disrespectful to those victims and their families.  Just shameful, to say the least.
Reality – Placing an armed guard on campus does not increase safety.  Expert opinions often state that an armed guard probably would not have stopped that shooter in Connecticut.  There were armed guards present at Columbine High School in 1999.  If we are going to increase taxes for our schools, then put the money into actual education improvements. Don't  waste it on a gun on a guard standing around doing nothing.
Reality – The NRA originally proposed the idea of training and placing armed guards in schools in December. The public reaction was less than welcoming to the idea.  The reality is that the "public outcry" has gone both ways, without a majority one way or the other.  There has been a "public outcry" mostly over better gun controls.
3.       This tax increase will protect our future – In 2010 our School Board asked residents to continue the .25 mil and emphasized how it was not adding to, but simply continuing, an existing tax.  Two years later they are asking to double the amount to .50 mil, with declining enrollment and an improving economy and local real estate market.  We are not protecting a future if we are not managing the finances of the schools responsibly.  That part isn't changing and the board is all over the place in regards to communicating figures and information.
Reality – The School Board could truly protect the future of our schools by not raising taxes on home owners.  The majority of home-owners are probably in favor of continuing the .25 mil, which is $1.6 million, according to the School Board.  The School Board is gambling that money for our Schools by "doubling down" and pushing voters "backs to the wall."  The only way to move away from those "walls" is to stand up and walk past the obstacle with courage.
Reality – Our local real estate market is improving.  Home sales are up, inventory is down, and sales prices are starting an upward trend.  But it's a fragile recovery. To jeopardize it by finding multiple ways to increase taxes "just a bit more" is a sure-fire way of negatively impacting that recovery.  It's a lot more than just the schools losing out if the real estate market stalls again locally.
Reality – Any good business owner knows that simply throwing more money at any issue is not a solution to anything if you never address the real problem.  Yet our schools keep asking us to do this . . . just throw in more money.  When you ask why,  prepare for conflicting and ever-changing answers even from the same person on our School Board.
Reality – If residents really want to kick in an extra $3.2 million towards a real investment in our schools,  do it for economic development.  Why?  More business means more jobs, which means more local consumer spending, which  means more homeowners, more tax revenue and more of that revenue going to the schools. In fact, $3.2 million invested in real economic development would yield far more than $3.2 million increase to the schools each year and be a real protection for the future.
The bottom line for me is that enough is enough.  We already provide enough and we should not be mislead by our School Board every year about how much more money they need.  Enough with how much our schools aren't getting and let's talk about how much they are getting and how best to use it.  If the existing board members are not truly up to finding real ways to live within the ample means we are providing them, they need to do the responsible thing and step aside and let others step in who can.
Here's one way to sum up the situation. You go to the home improvement store and get advice to buy $800-worth of products that will improve and typically add to the value of your home. You're investing that $800 in your home.  You get to the cashier knowing the total will be $800, plus 7 percent sales tax. Total: $856. But the cashier smiles at you and says, "That'll be $881." The sensible person questions the extra $25.  And when the response is, "Well, that $25 is our cart and shelf fee.  It's only about a cup of coffee per month and just think of the investment you are making in us to continue to be here for you," the sensible person shouldn't be "sold" on that line of junk.  All the while you should be thinking about what the $800 you are already giving them is for.
The question here is what do you do next?  Do you just simply hand over that additional $25 just because and walk away?
Is this an issue worth questioning and demanding real answers about?  Should the money you work hard for and the share you already contribute to your community schools be declared "not enough"?  Is it worth showing your children or grandchildren when it's right to stand up and speak out when something  is wrong?
You decide.

Brad West is a Palm Coast resident. Reach him by email here.