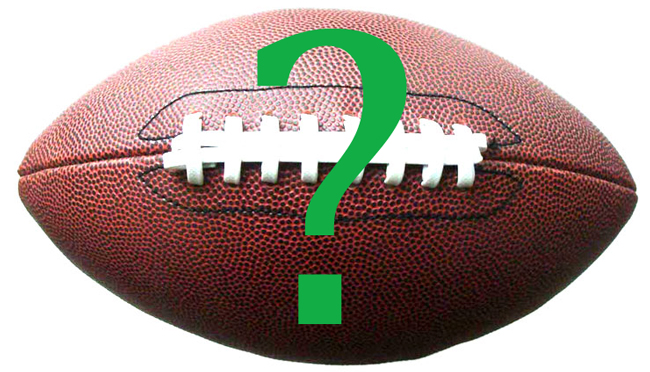 Long on sports analogies and no longer quite as short on details, Enterprise Flagler unveiled its tax-referendum marketing campaign strategy to the Enterprise board Wednesday afternoon, a week ahead of the public unveiling.
The plan seeks to convince voters to approve a referendum on the November ballot that would raise the property tax by 25 cents per $1,000 (or $25 a year for a house valued at $150,000, with a $50,000 homestead exemption) for 10 years. It would do so now not just despite, but because of the poor economy. The revenue, less than $2 million a year at today's valuations, would finance the kind of infrastructure—large industrial buildings, for example—that would make Flagler more attractive for new, relocating or expanding companies. The county's largest such building is about 20,000 square feet. According to Enterprise Flagler, a partnership between government agencies and private firms, several companies interested in relocating here bailed when a building of at least 50,000 square feet couldn't be part of their incentive package.
Themed around a few catch phrases that portray Flagler as an economic development laggard that needs a Mike Ditka moment—"Flagler's New Game Plan," "Flagler Has Been Sitting On the Bench Long Enough," "Get Flagler Back In the Game"—the plan begins to fill in the blanks that have bedeviled the proposal since Enterprise Flagler, with the Chamber of Commerce's backing, announced it in mid-May. While the County Commission agreed to place the proposal on the November ballot, most elected officials, when queried about it privately (and, increasingly, publicly and caustically) have been displeased with the plan's vagueness.
The plan is still unclear on many counts (though what political campaign isn't?), but less so. It says nothing, for example, about how a significant new source of government revenue will be administered and by whom (the county commission will be responsible for building that unspoken infrastructure). "Somebody's going to be doing the leg work and getting the packages out there and meeting with site selectors and all this stuff," Barbara Revels, a county commissioner and a member of Enterprise Flagler, said. "I just think that we need to be very careful that we're not telling the public that there's no administration money in this, in the event government partners fail to fund administration."
The plan does not define "economic development," leaving open to interpretation many uses of public money; it does not say where new buildings would be located—a potentially thorny question that raises issues of ownership between, say, Palm Coast and the county. It promises to pay attention to existing businesses too, but doesn't say how, or whether local, struggling businesses—which abound—would benefit.
But the plan is still, despite the late date (just over two months from the election) a work in progress. "We are 99 percent done," Michael Chiumento III, an attorney and Enterprise Flagler's point man on the initiative, told the board.
Here's what the plan does say that hasn't been said before:
The goal is to create 1,000 new jobs by 2015 and 2,500 new jobs by 2021, at wages higher than the county's median wage. The plan doesn't specify whether these would be straight or net job gains in the county or jobs resulting directly from the initiative.
Residential tax revenue accounts for 86 percent of all county and city tax revenue at the moment. The initiative's goal, even more ambitious than its jobs goal, is to reduce that burden to 75 percent by 2016, with industrial and commercial development picking up the difference, and by 70 percent by 2020. The plan doesn't explain how that would be achieved in light of the relatively modest amount of money it will have at its disposal, and in light of Palm Coast's approval this month and next of two giant developments to the west of the city that would add more than 10,000 homes over the next two decades. Those developments also include large tracts of industrial and commercial space.
A "commerce park" would begin construction by April 2011, even though the money generated by the tax wouldn't start accumulating until 2012. The commerce park's priority would be a 50,000 square foot building with 25-foot ceilings. The leading candidate for that commerce park is the county airport, though Palm Coast, which has aspirations for a commerce park of its own, will have something to say about that. Both parks might be used as examples of eventual development in the campaign.
Targeted industries would include technology and research-related businesses in aviation, medicine, new energy and other "growth fields."
Enterprise Flagler would partner with the local school district, Daytona State College and the state's workforce initiatives to develop job-training programs that would meet needs of locakl employers. That implies spending some of the initiative's money on education programs, though that's not specified in the way the money would be allocated.
"Just like a company would do it against goals," said Prosperity Bank's Garry Lubi, an Enterprise Flagler member who, with attorney Michael Chiumento III, had a leading hand in developing the initiative. "And if you're on target, great, you celebrate and you recognize it. If you're not on target, you state why, and what are you going to do to close that gap or correct that issue for the future."
Beyond the plan's goals and parameters, the Enterprise Flagler board got a preview of the mechanics of the tax-referendum campaign. Enterprise Flagler is unveiling a web site (flaglersnewgameplan.com) to go along with its already-unveiled Facebook page. The site won't be live until Sept. 2, but previewed pages include a list of Enterprise Flagler's "wins and losses," a "game plan" page, "why vote 'yes,'" and a "join the team" page which will enable readers to add their name to the support list, where Chiumento wants to see 5,000 to 6,000 names there.
There'll also be brochures, fliers, yard signs—the usual campaign-inducing paraphernalia. The web site will include a long list of "Frequently Asked Questions" that aim to diffuse criticism of the plan.
Example: "I'm retired and on fixed income, why would I vote for this?" Answer: "The economic downturn affects everyone. Retirees are no exception. All residents feel the effects in a downturn when abandoned homes and uncut lawns lower home values." The answer goes on to mix the pragmatic with the patronizing: a tax burden disproportionately affecting residents "dramatically" affects those on fixed income, and "most importantly, our retirees are stewards of our community. They have the wisdom and life experience to see the value of investing both near-term and in the future." (The answer is an unconvincing attempt to soften the tea party movement, a principal obstacle to the referendum, whose members show little desire to invest in anything but themselves.)
The plan still needs tweaking before it's publicized in earnest next week, then officially "rolled out" at the Flagler Auditorium on Sept. 9. For example, brochures and web pages include the logos of the county commission and the Flagler Home Builders Association, neither of which have endorsed the plan. The commission merely put the referendum on the ballot. The home builders' association heard the plans pitch at one of its board meetings, but refrained from endorsing it and asked for more information. That information—presumably, the plan presented Wednesday—will be submitted to the home builders at their next board meeting on Sept. 21, though by then the campaign literature will have long been printed. Enterprise Flagler has won the endorsement of the county's Realtors association, and will hold periodic community meetings about the plan there.
"Basically," Lubi said, "this was really speaking to the feedback we were getting throughout the community about making sure that we were holding ourselves accountable, transparency, as well as building in solid metrics that would measure our successes against as well as strategically plan to close gaps as we go along."
Transparency hasn't been Enterprise Flagler's strength. The one-hour meeting of Enterprise Flagler was called at the behest of members to parse through the referendum plan, as most members said they didn't have something to go on if questioned about it.
Just before the meeting, Chiumento attempted to exclude this FlaglerLive reporter from the meeting, terming it an "executive session."
As a private-public economic development agency, Enterprise Flagler may close its meetings when discussing private companies prospecting in the county. It may not do so otherwise, since it's bankrolled mostly by public money (the agency gets just $60,000 of its $300,000 from its private members; the rest is contributed by Palm Coast and the county, with Bunnell and Flagler Beach pitching in a few dollars to have a place at the table). Chiumento disagrees, saying the agency has authority to close its meetings because its dues are driven by private membership.
The reporter would not leave absent clearly stated legal authority by Enterprise Flagler to close the meeting. After a brief stand-off, Netts, the Palm Coast mayor, intervened, terming himself "uncomfortable" at the notion of a closed meeting—a meeting called to discuss a public issue. "I didn't hear a vote," Netts said about closing the meeting. Flagler Beach Commissioner Jane Mealy agreed. And with that, the meeting was left open.
County Commissioner Milissa Holland, who had been in attendance as an observer at the beginning of the meeting and was asked to leave, ostensibly to make it possible for the reporter to be asked to leave as well, was invited back in once the issue was resolved a few minutes later. Holland had obviously not gone far.