The following incident and arrest information was compiled using official documents, reports and affidavits obtained from government and law enforcement agencies. This feature is not inclusive. It is a sampling of reported incidents in the Flagler County area. Note: The U.S. legal system provides the presumption of innocence to those charged with a crime until guilt is proven in a court of law.

Gary Haney Accused of Stealing Beer Again
Back in May, Gary Haney, 50, was arrested at his home in Flagler Beach in connection with a burglary and an attempted burglary of convenience stores. In an April 18 incident, video showed a man fitting Haney's description prying off the back door of a convenience store and stealing a four-pack of beer and about 50 cartons of cigarettes. (See the story.)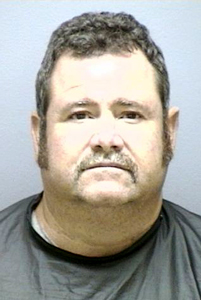 At 3:20 p.m. on Dec. 12, a Flagler County Sheriff's deputy responded to the Target Supercenter in Palm Coast in reference to a shoplifter in custody. Justin Dopp, the store's loss prevention officer, told the deputy–according to the deputy's report–"that he was made aware that a known shoplifter, Gary Haney, had entered the store. Justin then located Gary in the store and watched his activities from a distance. Justin watched as Gary went into the beer isle and picked up a case of Budweiser beer. Gary then wandered around the store for several minutes before finally heading toward the store exit. Gary passed all checkout points and started to exit the store when he was apprehended by the loss prevention officers. When he was taken into custody, he also had a box of Splenda sweetener in his possession." When the deputy confronted Haney, Haney said he hadn't meant to steal the stuff. He'd just forgotten to pay for them. The deputy's report continues: "Justin showed me surveillance video of past instances where Gary had entered the store and left without paying for items, usually beer. Justin stated that, in these past cases, loss prevention had been unable to apprehend Gary before he got into the parking lot." Haney was served with a trespass notice. The items he'd taken were returned to the store. Haney was taken to jail.
Stephen Grocki's Bad Luck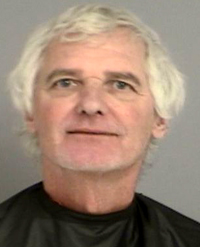 From Dec. 8 to Dec. 12, Stephen Grocki, 61, of 45 Farraday Lane in Palm Coast, was jailed on three charges: stalking, trespassing and resisting arrest without violence. He was released on $3,500 bail. The day he was released, he called the cops to his home to report that his house had been broken into and items stolen. He said he'd bonded out at 1:30 that afternoon. The last person he knew had been to the house was his brother, Lennie Grocki, on Dec. 11, who'd gone there to feed Stephen's miniature white dog. The sheriff's deputy reports: "I observed the window in the master bathroom (East side of residence) that was broken by an unknown tool. The window was also pulled up, which possibly is where the suspects gained entry. A slider glass door was also open in the main living area (Northeast corner) and could have been a possible exit method. In the main living room (Northeast corner), there is a wooden business desk. All drawers to the desk were open, but all paperwork remained. There was a Macintosh 13" white laptop missing (serial 4H63541XU9C). The laptop originally was lying on the black chair next to the desk. On a table located in the same room, there were several documents for his business (Ace Hardware in North Carolina) including a book of checks that were untouched. In the kitchen and secondary living area (Northwest corner), the doors to the TV stand and cabinet were open. A trash can was lying on its side and a bread box was open on the kitchen counter. More documents for his business on the kitchen counter were untouched. In the master bedroom, all the drawers to the clothing dresser were open. The storage chest against the bed was open and its contents were on the floor. The closet (West wall) was open and several items were scattered on the floor.
"A charter arms firearm box was lying open in the floor. A Charter Arms, model 1382, .38 caliber, blue steel, five shot revolver was missing (serial # 555543). There were also two boxes of Winchester .38 caliber ammunition that were missing. Both boxes were originally on the top shelf in the closet, against the wall, hidden by clothing. S. Grocki stated there was a Ace briefcase in the closet which had a duplicate driver's license inside, along with business paperwork. The briefcase was black leather […] In the secondary bedroom, only one drawer to the nightstand was open. Nothing appeared taken." No latent prints could be found, and Grocki could not provide any suspect information and did not know anyone who could have burglarized his residence.
Mean Dog Report
On Dec. 13 at 6:24 p.m., a deputy responded to 52 Bay Spring Place in Palm Coast regarding an animal bite reported by Kathy DeMarco, the victim. DeMarco said that around 5 p.m., Scooter, her neighbor's dog from 53 Bay Spring Place ran out of the house and bit her on the left knuckle, and that that the dog came at her a second time and bit her left upper thigh, causing a small laceration and bruise. She did not seek medical attention and just wanted the incident on file. The deputy later made contact with Daniel Just, owner of Scooter, an Australian Cattle Dog. Just said his dog accidentally ran outside of the house while helping his wife, and that he was vaccinated for rabies in February 2010 from the Shelton Animal Hospital. Just was told that animal control would be contacting him to quarantine his dog.
Shoplifting at Walmart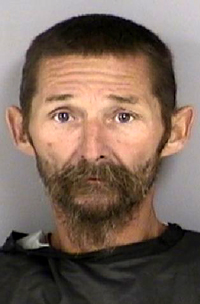 At 3:45 p.m. on Dec. 12, a deputy responded to a shoplifting call at Walmart in Palm Coast. Walmart loss prevention officer James Cooke said he saw a white male (later identified as Jason Cauley) in the sporting goods section of the store. He selected a laser sight off the self. Cauley then opened the package with a knife, which he retrieved from his jacket pocket, removed the item from the package and concealed the sight in his jacket pocket. Cauley then met up with two other men, later identified as Adam Migryt and Johnnie Nelson, at the end of the aisle. All three men began to walk out of the store through the garden exit. Cauley walked past all points of sale and exited the store without making an attempted to pay for the merchandise. Once Cauley was on the sidewalk, outside of the store he was approached by Cooke and his assistant. Cauley was taken back to the store office. The laser sight and small plastic bag that contained two batteries were located in his jacket pocket. A small pocket knife was also found in his jacket pocket. Cauley told the deputy, after being read his Miranda rights, that he'd bought the items between a month to two weeks prior, and that the items had been in his jacket pocket since his purchase. There was a 1 to 2-inch scratch mark along the side of the laser sight. Cauley was arrested and charged with retail theft. The two other men were released.
Wine, Cheese and Shoplifting at Publix
At 1:30 p.m. on Dec. 11, a deputy responded to a shoplifting call at Publix at 4950 Belle Terre Pkwy. Paul Wright, the loss prevention officer for the store, said he had apprehended Jennifer Potts, 30, after watching her attempt to leave the store without paying for several items: she reportedly placed a bottle of wine, some cheese, a blender, and some hair clips in her purse to conceal them. She then went through a checkout line and paid for the other items that she had in her cart. After checking out, Jennifer attempted to leave the store with several items still in her purse. The total value of the stolen items was $30.97, according to the sheriff's report. She was confronted by Wright as she exited the store and was compliant as she was led back into the store. Jennifer does not live in Florida, and is here visiting from Georgia. She had her 2-year-old daughter with her and no one traveling with her who could come pick up her daughter. For these reasons, the report states, Jennifer was given a notice to appear in court on January 4th, 2011. She stated that she would try to make the court date or would contact the State Attorney's Office to make arrangements to have the case settled out of court. Jennifer was then released on scene with a copy of the notice to appear.
And At Bealls, It's For Shoes
On Dec. 10 at 12:30 p.m. a deputy responded to Beall's Department Store in reference to a female shoplifter. The deputy made contact with Mitch Barnes, the loss prevention officer, who informed him that he observed a black female identified as Jennifer Swanson select a pair of Juniors shoes from the shoe department shelf and place them on her feet. She then placed the sandals she wore into the original shoe box and placed it back on the shelf. Barnes observed Swanson pass all points of sale and exit the store without purchasing the shoes. He confronted Swanson outside the store and recovered the shoes. The total retail value of the shoes is $45.00. Swanson was issued a criminal court date of January 4th, 2011 at 9 a.m. along with a written trespass warning and was subsequently released from Beall's.
Drug Arrest on Pebble Beach Drive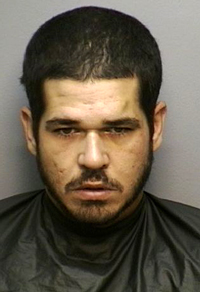 On Dec. 11 just after 6 p.m., a deputy was on patrol in the area of Parkview Drive and Pebble Beach Drive. He saw a blue Ford parked on Pebble Beach Drive at an angle, with all four tires in the street with the running lights of the vehicle on. The deputy reports: "I pulled in behind the vehicle and activated my emergency lights on my marked patrol vehicle and the vehicle began driving down Pebble Beach Drive. I observed the driver of the vehicle, now known to me as Steven Mastriacovo, reaching towards the center console area between the driver and passenger seat. Steven stopped the vehicle in the middle of Pebble Beach Drive (the middle of both travel lanes) before pulling off the side of the roadway. I made contact with Steven and asked him for his driver's license and vehicle information. Steven appeared to be extremely nervous and his hands were shaking uncontrollably. I asked Steven where he was heading to and Steven advised that he was going to Patric Drive. It should be noted that Steven was across Parkview Drive from Patric Drive and was driving away from Patric Drive. I began to run Steven's information through FCIC/NCIC as Deputy Welker and his K-9 partner arrived on scene. […] During a search of the vehicle the console directly under the radio (where I had observed Steven reaching) was pulled off and an uncapped needle was located sticking into the rug carpet. Directly next to the needle was a silver spoon containing a blue and white powder consistent with that of a Roxycodone pill. The needle cap was located in the center console. Steven was taken into custody."
Bent Out of Shape at Carver Gym
Deputy Anthony Marino reports on Dec. 11: "At approximately 2:30 p.m., I was at 203 Drain St. (Carver Gym) with Sergeant Ditolla at a special event. Upon myself and Sergeant Ditolla exiting the Carver Gym, Sergeant Ditolla noticed that the passenger side front bumper to my patrol vehicle was bent up underneath. I advised Sergeant Ditolla that I was unaware of how or when that occurred. This report completed in case any repairs need to be made, however the bend is minor, and the vehicle is still in good operating condition."
A Suspicious Bullet Casing
On Dec. 11 at 11:26 a.m., a deputy responded to 42 Forest Grove Dr. in Palm Coast and spoke to a local resident who said he'd just observed a Luger FC 9mm empty bullet casing in the driveway at this location. the resident said he was last in his driveway on Dec. 10 at 10:30 p.m., and had not observed the bullet casing at the time. He said he doesn't own any firearms and does not know where the bullet casing came from. The bullet casing looked clean and was not corroded.
Other Burglaries and Larcenies And Losses
Door frame broken around the locks reported at 147 Frankford Lane in Palm Coast on Dec. 13.
Vehicle larceny reported at 6 Woodford Lane in Palm Coast on Dec. 13. Among the items stolen: Credit and debit cards, a GPS unit, a radar detector, a cell phone, and a wallet containing $160.
Stolen car tag reported on Dec. 13 at 5522 Walnut Avenue in Bunnell. Tag: Florida #037TzS.
On Dec. 13, at the intersections of Post View Dr. and Point Pleasant Dr., in the woodline, a deputy located two BMX bikes that had been heavily repainted. One of the bike's serial numbers was unreadable. The other one had not been reported stolen. Both were taken to the sheriff's office for safekeeping.
Larceny reported on Dec. 11 at 1223 Elder Street in Bunnell, where several clothing items, about $240 worth, were stolen from a vehicle.
Larceny reported at 5 Ryecorn Place in Palm Coast on Dec. 11, where a cell phone was reported stolen, though it belonged to a student who wasn't sure if he'd lost it on a school bus or at Flagler Palm Coast High School.

DUI Arrests
Anthony Lafreniera, 44, of Unlawood Place, Palm Coast, on Dec. 12.
Erik Seijo, 37, pf Shady Oaks Drive in Palm Coast, on Dec. 12.