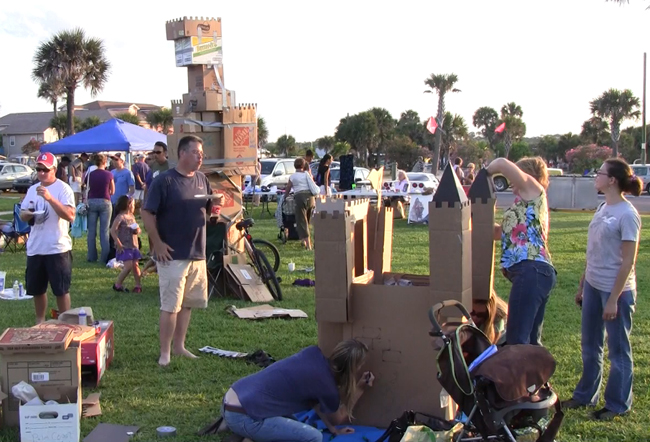 Flagler Beach presented its First Friday on May 6 at Veterans Park with live music, a world of food and antique cars, along with a couple of dozen of vendors.
May's edition of First Fridays featured a cardboard-castle building contest. Families brought cardboard, scissors and tape to the park, and provided Flagler County with more bustling, building activity than this place has known in about three years.
The food of the world tasting offered 18 different tastes from all over the globe. The event was started by Taylor Tofal, an offshoot of her Community Problem Solvers program at Flagler Palm Coast High School, to raise awareness about food disparities around the world and help raise money for a United Nations food program. Tofal, who received first place at the 2010 international problem solvers competition in Wisconsin, is now a freshman at the University of Florida. She is originally from Flagler Beach.
Charlotte Marten reports:
---
[media id=202 width=500 height=400]
Click On: