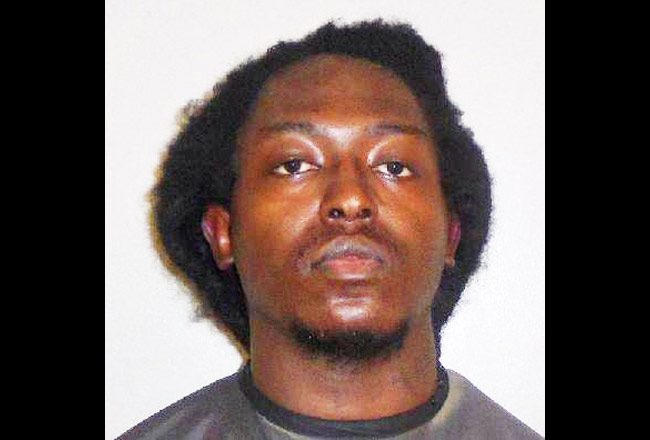 "Help me, help me, I've been stabbed," Earnest E. Thomas, 27, yelled out to cops as they arrived at his home near Dead Lake early Tuesday afternoon. His right arm was soaked in blood.
Thomas was in the front room of the house at 57 Cheryl Elaine Drive off of County Road 2006, just before the Bull Creek Campground. The front porch was bespattered with blood. So was the front door and the entrance area in the house, where the blood "appeared to have foot prints," according to a Flagler County Sheriff's incident report.
The deputy had Thomas come out to the porch area until paramedics arrived. Another deputy applied a tourniquet to his arm to help stop the bleeding. He then told deputies, according the the report, that he'd had a fight with a woman he described as his wife, 42, and that she was the one who'd allegedly stabbed him.
But he also told deputies that he started the fight because he thought his wife was cheating on him, and that he'd slapped her and come at her with the knife. He himself explained that she "grabbed the knife and stabbed him in the arm before running from the house naked to a neighbor's residence located at 88 Cheryl Elaine Drive," taking three children with her who had witnessed the confrontation—a 4-year-old daughter, an 8-year-old son, and a nearly 2-year-old grandchild.
Thomas described the weapon as a pocket knife with a 4-inch blade, which was later recovered, also blood-soaked, and seized as evidence. Flagler County Fire Rescue's Rescue 71 arrived at the scene and requested Flagler County's Fire Flight helicopter, which took Thomas to Halifax hospital in Daytona Beach, suggesting that his injury was severe.
The scene was then turned over to detectives, who also seized Thomas's cell phone, a pair of bloody blue-jean shorts as evidence.
Court records indicate that Thomas just four months ago was arrested on a misdemeanor charge of domestic battery at the same house, also after allegedly assaulting his wife (who referred to Thomas as her boyfriend in that arrest report). The two by then had been in a relationship for six years. That day, she told deputies, Thomas got upset because she was taking too long to return from the store, and he allegedly struck her with enough force that she fell on the toilet, as the confrontation was taking place in the bathroom.
The alleged victim did not initially contact police because, she told deputies, there's no cell reception at the house. But she asked Thomas to drive her to Publix. Once there, she asked a clerk at the store to call police on her behalf. Thomas confirmed to a deputy that a confrontation had taken place, but he denied striking her. He was arrested for simple battery. The charge was soon dropped.
On Wednesday, the State Attorney's Office filed four charges against Thomas–aggravated battery with a deadly weapon, domestic battery by strangulation, false imprisonment, and tampering with a witness–two second-degree felonies, two third-degree felonies. He was booked at a county jail in Volusia, pending his transport to Flagler's jail.