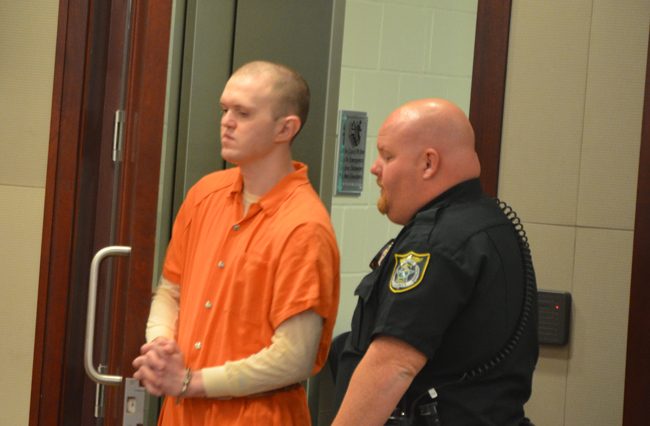 Paul Dykes, who was sentenced to two life in prison terms for child rape and other related crimes in January, will face no more trials. He pleaded guilty today to three additional counts and was sentenced to another life term plus 45 year.
The state dropped 11 remaining counts against him, ostensibly closing the book on a three-year case that brought to light some of the most lurid behavior ever heard in a Flagler County court and resulted in similar convictions and sentences for Erin Vickers, Dykes's co-conspirator in the rape of her 1-year-old daughter.
Vickers is 23. Dykes is 21. Both have been at the Flagler County jail since spring 2015. Neither is likely to see another day's freedom, as both their life sentences are mandatory without the possibility of parole. Their more immediate challenge, once they are transferred to state prison, is to stay alive in a penal culture where child sexual predators themselves become prey and usually require special protection from their jailers. That protection is not always granted.
Three years ago Palm Coast resident Karl Westgate, 19 at the time, was sentenced to 25 years in prison for raping an 11-year-old girl. Forty-eight days after beginning his sentence in state prison, he https://flaglerlive.com/91899/westgate-killed/was dead. The Florida Department of Corrections ruled it a suicide, a conclusion his family disputed and that even a cursory Inspector General's report puts in doubt: "it was alleged Sergeant Charles Harper threatened to place an inmate in Inmate Westgate's cell who would rape and kill him," the report found, calling the conclusion of the findings "exceptionally cleared," meaning that there would still be "an administrative investigation." Westgate himself had written his family of his fears, had asked to be placed in protective custody, and had been refused. He had also claimed that his guilty plea was coerced and was in the process of asking for his case to be reopened.
Today's sentence of Dykes is meaningless on its face, given Dykes's previous sentences, but it could become relevant should his previous cases be overturned on appeal. That appeal hasn't been filed yet but will be, his defense attorney, Bill Bookhammer, said. And should his previous sentences be overturned, it would nullify his plea today: that's part of the plea agreement.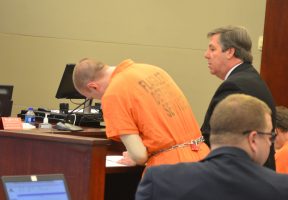 "Any post-conviction motion if it was successful in overturning the verdict," Bookhammer said, "he would be allowed to withdraw his plea, he would be allowed to proceed to trial."
But it would also mean that the state could and would re-file all 38 original charges against Dykes, including the 11 counts dropped today–and possibly more: many times along the way of the case prosecutors suggested that the case they were presenting was only a slice of their evidence against Dykes. The case revolved around his involvement with Vickers, mostly through Skype or similar video apps. They had briefly dated, but the instances of rape, based on evidence revealed in court during the trials of Vickers and Dykes, were carried out by Vickers at her home as Dykes essentially directed her to carry out certain sexual acts against Vickers's child. Vickers photographed and filmed herself as she did so, transmitting the lot to Dykes, who would pleasure himself at the other end.
Dykes had two children of his own. Vickers and Dykes have lost custody of their children. Vickers's child has been adopted and her name changed.
Dykes was in court today, as were his parents, who have attended almost all court proceedings involving their son. Dykes only briefly spoke, acknowledging the resolution of the case against him and signing his plea agreement before rather assertively going to the fingerprinting stand and, this time more familiar with the process than he'd been before, fingerprinting himself with little aid from bailiffs before he was ushered out. Absent appeal reversals, this could have been his last appearance before his parents, and in Flagler County court, for a while, if not for good.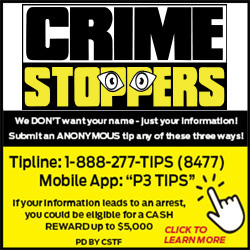 His was only the first of a couple of dozen cases Circuit Judge Dennis Craig was hearing this morning. The judge wished Dykes "good luck," and immediately moved to to the rest of the docket, much, but not all of it, less serious: it included a pre-trial for Nathaniel Shimmel, the 22-year-old Palm Coast resident who faces a capital murder charge, exposing him to the death penalty, for the alleged stabbing death of his 60-year-old mother, Michele Shimmel, on Woodhollow Lane last summer. The pre-trial was expected to be mostly procedural.