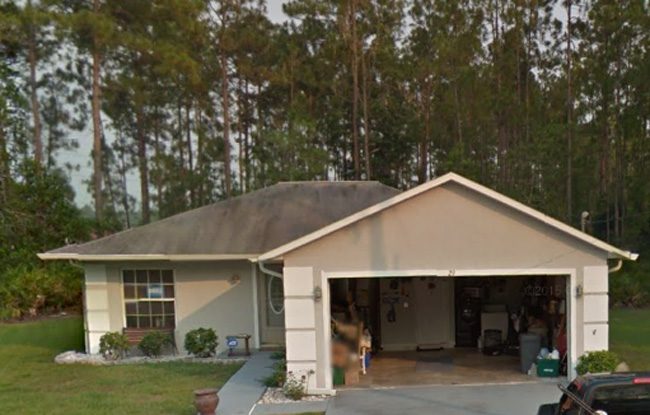 A double-suicide was partly averted Friday evening in Palm Coast's R-Section when one of the victims' daughter found her mother and her boyfriend in their garage after it had filled with car exhaust. The engine was no longer running when the couple was found.
Katherine Goddard, 52, was dead when Flagler County Sheriff's Office units arrived at 29 Red Clover Lane just after 7 p.m. Bruce Haughton, 52, was unconscious but breathing. He was taken to a hospital.
The couple was in their Ford Escort. A note was left behind, on the trunk of the vehicle. There was no indication of foul play at the scene. "The Ford had what appeared to be dryer vent piping that was attached to the Ford's exhaust pipe at the rear of the vehicle that went into the trunk of the vehicle," a sheriff's incident report noted. Both victims had reclined their seats in the car and apparently sealed the garage door leading to the residence with duct tape.
The victim's 30-year-old daughter told authorities she had gone to work that morning at 8 and returned around 6 p.m., following her normal routine. She became concerned when neither Goddard nor Haughton were home. She called them and got no response. Then she detected an unusual odor and traced it to the garage. "The door appeared to be barricaded shut and after several attempts she finally got the door open," the incident report notes.
The engine was not running. She found her mother unresponsive and Haughton still breathing. The daughter opened the garage door and reported the incident to 911. "This has been extremely, extremely difficult for me," she would later write on her Facebook page. "Bruce is still in ICU, awake and moving. We have been asked to stay away from him until the investigation is over. There are details I'm leaving out until we know for sure what exactly happened. Everyone who knows me knows that my momzie was my ultimate best friend! I don't know why this has happened."
Both Haughton and Goddard had had relatively minor legal issues, but those had been resolved.