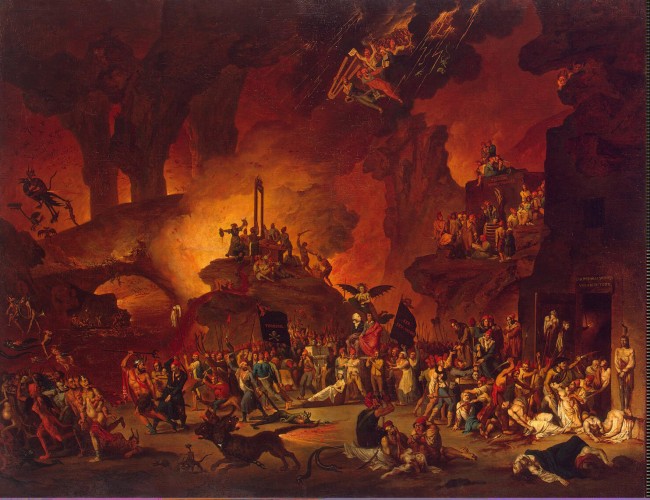 "Compassion, is the whole of Christianity," Fyodor Dostoyevsky in a sketch for The Idiot, one of his four great novels. That was when he was starting the novel. When he was finishing it, he wrote: "Compassion is the most important and possibly the only law for the whole of human life." To convey that central idea of the novel, he created one of the enduring characters in all literature, the "idiot" of the story, Prince Myshkin, whom Dostoyevsky modeled after Christ. There may be no more difficult act to follow than Christ, in life or literature. Dostoyevsky couldn't do it in life: he was a bu8ndle of vice, gambling especially. So he dared himself to do it in literature, and pretty much did, down to Myshkin's physical appearance, which takes after Russian icons (although, for all their art and beauty, have as much to do with the actual, dark-skinned, Semitic appearance of Christ as Elvis's 1950s look had to do with his 1970s girth).
"Myshkin," Vladimir Nabokov wrote in his notes on The Idiot, "is sensitive to a weird degree: he feels everything that is going on inside other people, even when these people are miles away. Such is his great spiritual wisdom, his sympathy and understanding for the sufferings of others. Prince Myshkin is purity itself, sincerity, frankness; and these qualities inevitably bring him into painful conflicts with our conventional artificial world."
Very early in the novel, as Prince Mishkyn is waiting to see General Epanchin and engaging the servant in a lengthy conversation, to the bemusement of the servant (that just wasn't done: a nobleman having a conversation with a man of lower rank), the conversation somehow turns to the death penalty. That sort of thing always happens in Dostoyevsky novels: a character may be talking about pipe-stuffing one moment and the guillotine the next. Every scene is a conduit for Dostoyevsky's burrowing into human psychology, motives, cultural and social conceits. And so the conversation turns to the death penalty. Specifically, the guillotine, the cruelty and barbarism of capital punishment ("A murder by sentence is far more dreadful than a murder committed by a criminal") and the true pain of death, far greater than the physical pain itself, which, with the guillotine, is virtually non-existent: the knowledge of the certainty of death.
Keep in mind that the young Dostoyevsky was himself condemned to death for his revolutionary activities, and was literally before the firing squad before a last-minute reprieve was called. Whether the reprieve was planned all along or not is only somewhat in question: it was one of the Tsar's frequent habits of cruelty to make inmates believe that they would be executed, only to send them to Siberia instead. Dostoyevsky was condemned to five years at hard labor in Siberia, an experience that resulted in one of the great memoirs of prison literature, Tales from the House of the Dead, equaled only a century later by Solzhenitsyn's Gulag Archipelago. So Dostoyevsky's Mishkyn is not entirely imagining what the imagined character speaks of.
The passage reads like an OpEd, with the added grace of Distoyevsky's style and that tolling (in that minimally recreated death march) of The Idiot's idée fixe: compassion. Prince Myshkin speaks first.
–PT


"Yes—I saw an execution in France—at Lyons. Schneider took me over with him to see it."
"What, did they hang the fellow?"
"No, they cut off people's heads in France."
"What did the fellow do?—yell?"
"Oh no—it's the work of an instant. They put a man inside a frame and a sort of broad knife falls by machinery—they call the thing a guillotine-it falls with fearful force and weight-the head springs off so quickly that you can't wink your eye in between. But all the preparations are so dreadful. When they announce the sentence, you know, and prepare the criminal and tie his hands, and cart him off to the scaffold—that's the fearful part of the business. The people all crowd round—even women-though they don't at all approve of women looking on."
"No, it's not a thing for women."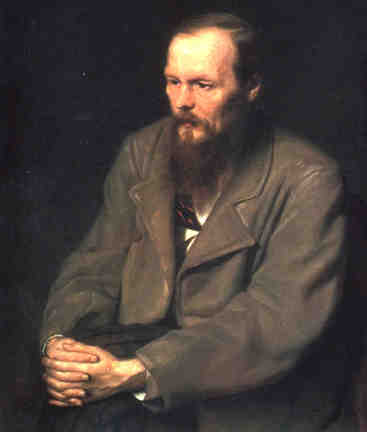 "Of course not—of course not!—bah! The criminal was a fine intelligent fearless man; Le Gros was his name; and I may tell you—believe it or not, as you like—that when that man stepped upon the scaffold he cried, he did indeed,—he was as white as a bit of paper. Isn't it a dreadful idea that he should have cried—cried! Whoever heard of a grown man crying from fear—not a child, but a man who never had cried before—a grown man of forty-five years. Imagine what must have been going on in that man's mind at such a moment; what dreadful convulsions his whole spirit must have endured; it is an outrage on the soul that's what it is. Because it is said 'thou shalt not kill,' is he to be killed because he murdered some one else? No, it is not right, it's an impossible theory. I assure you, I saw the sight a month ago and it's dancing before my eyes to this moment. I dream of it, often."
The prince had grown animated as he spoke, and a tinge of colour suffused his pale face, though his way of talking was as quiet as ever. The servant followed his words with sympathetic interest. Clearly he was not at all anxious to bring the conversation to an end. Who knows? Perhaps he too was a man of imagination and with some capacity for thought.
"Well, at all events it is a good thing that there's no pain when the poor fellow's head flies off," he remarked.
"Do you know, though," cried the prince warmly, "you made that remark now, and everyone says the same thing, and the machine is designed with the purpose of avoiding pain, this guillotine I mean; but a thought came into my head then: what if it be a bad plan after all? You may laugh at my idea, perhaps—but I could not help its occurring to me all the same. Now with the rack and tortures and so on—you suffer terrible pain of course; but then your torture is bodily pain only (although no doubt you have plenty of that) until you die. But here I should imagine the most terrible part of the whole punishment is, not the bodily pain at all—but the certain knowledge that in an hour,—then in ten minutes, then in half a minute, then now—this very instant—your soul must quit your body and that you will no longer be a man—and that this is certain, certain! That's the point—the certainty of it. Just that instant when you place your head on the block and hear the iron grate over your head—then—that quarter of a second is the most awful of all.
"This is not my own fantastical opinion—many people have thought the same; but I feel it so deeply that I'll tell you what I think. I believe that to execute a man for murder is to punish him immeasurably more dreadfully than is equivalent to his crime. A murder by sentence is far more dreadful than a murder committed by a criminal. The man who is attacked by robbers at night, in a dark wood, or anywhere, undoubtedly hopes and hopes that he may yet escape until the very moment of his death. There are plenty of instances of a man running away, or imploring for mercy—at all events hoping on in some degree—even after his throat was cut. But in the case of an execution, that last hope—having which it is so immeasurably less dreadful to die,—is taken away from the wretch and certainty substituted in its place! There is his sentence, and with it that terrible certainty that he cannot possibly escape death—which, I consider, must be the most dreadful anguish in the world. You may place a soldier before a cannon's mouth in battle, and fire upon him—and he will still hope. But read to that same soldier his death-sentence, and he will either go mad or burst into tears. Who dares to say that any man can suffer this without going mad? No, no! it is an abuse, a shame, it is unnecessary—why should such a thing exist? Doubtless there may be men who have been sentenced, who have suffered this mental anguish for a while and then have been reprieved; perhaps such men may have been able to relate their feelings afterwards. Our Lord Christ spoke of this anguish and dread. No! no! no! No man should be treated so, no man, no man!"

You can read the entirety of The Idiot for free, online, at Project Gutenberg.