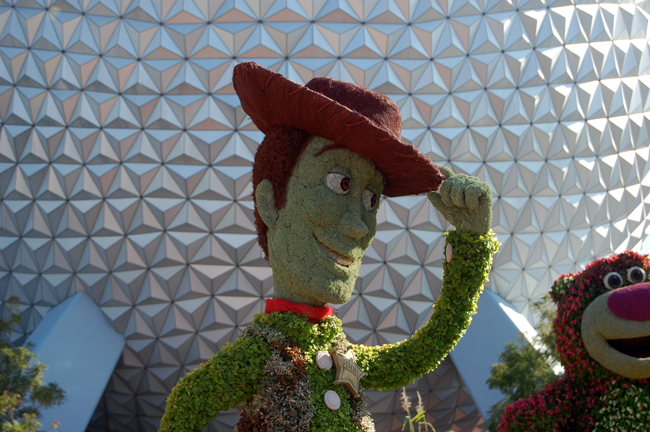 By Mary Jo Melone
Those generous people at Disney charge us lucky Florida residents just $99 for a three-day park pass – not a bad bargain.
The Meltdown, if you're a parent, is anything but cheap.
For me, a new mom a decade ago, it came as we left the park after a long day. My three-year-old demanded that we get a cup out of the trash that we had thrown away as we left. You know the rest. Overwhelmed parents drag screaming, overwhelmed child to the SUV. Exhausted family heads home in silence. Parents swear, in a vow they will inevitably break, to never go to Disney again.
Time for a change of plans: if Disney gets what it wants out of the Florida Legislature, we all ought to stay home.
Disney is asking the state for an array of tax breaks that could cost Floridians $20 million or more a year over the next 10 to 20 years. Maybe as much as $100 million, according to legislative analysts cited by the Orlando Sentinel, which first reported the story.

Disney isn't alone in sticking its corporate hand out. International Speedway Corp., owner of Daytona International Speedway, is also in on the deal.
Admire their chutzpah. They're making their demands in the face of a state budget shortfall that could be $2 billion.
Appreciate their sense of humor. Disney and Co. is supposedly so wonderful for children, but it's the children who will suffer if this giveaway goes through.
Gov. Rick Scott wants to put an extra $1 billion towards education — money he cut last year and paid mightily for — by taking it out of the hides of children and their mothers. He and the Legislature are trying to privatize Medicaid, making cuts and charging, among other fees, $10 monthly premiums per person. A single mother with three children would spend $40 a month — enough to force people already on the edge to drop out of Medicaid.
How much worse should conditions get for children? According to the Annie E. Casey Foundation, 23 percent of Florida children live in poverty. Seventeen percent have no health insurance. Over 16 percent of the state's households, and that includes a lot of children, don't always know where their next meal is coming from, says Feeding Hunger in America, a national non-profit organization.
Disney says the tax breaks will help it build a bowling alley. A really big bowling alley, to be sure, with 100 lanes.
The raceway people want an entertainment complex next to the Daytona speedway.
They'll create jobs, they say. And more circuses. At the expense of getting sufficient bread, and health care, for children.

Note: International Speedway Corp. reported $9.7 million in profit in the third quarter in 2011, despite a drop in revenue. Disney reported a profit increase of 30 percent, to $1.1 billion, in the 4th quarter. Mary Jo Melone, former columnist with the St. Petersburg Times, is a writer in Tampa.