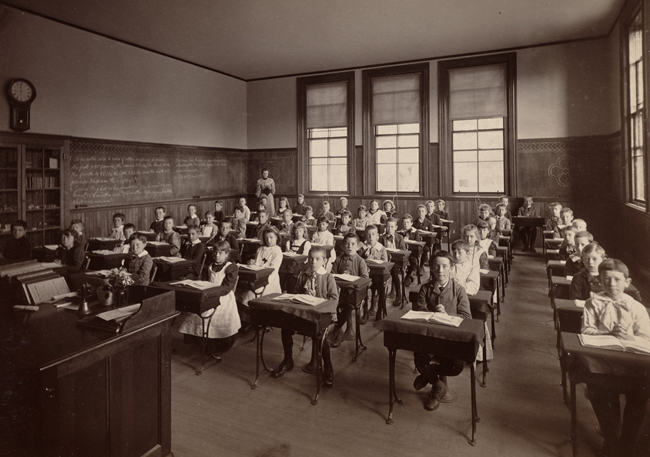 By Nancy Smith
I believe in Common Core State Standards, believed in them decades before they existed, and desperately want them for my grandchildren, their children and the future of this great nation.
If I'd been an educator, I might have invented them.
There, I've said it. I'm "out." And I can explain.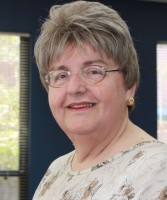 In 1976 my husband and I uprooted our seven children from schools in the United Kingdom, transplanting them in the U.S., in the mountains of New England. Two years later we did it all again, moving the gang to South Florida, enrolling them in schools in Stuart.
Talk about culture shock. And I don't mean the change from English to American football, or from oak trees to alligators. I'm talking about education. After each move, our kids were thrown into some wildly different learning environment — each time streets ahead of their classmates in all subjects. In Florida this was particularly disconcerting, because Martin County had the top-performing school system in the state. What if we had moved, say, to Madison County or Duval County? What if one day we moved to Alabama, Ohio, California or Virginia?
I totally feared the idea of a pot luck education if fate had sent our family packing again.
The thing is, I had no idea if our children were being taught skills like critical thinking and deep analysis, and how prepared or competitive they would be as they moved on to college and careers in our knowledge-based global economy. I cared about all that. A lot. But no one could tell me. No one.
Certainly, I wasn't alone. Read investigative journalist Amanda Ripley's new book, "The Smartest Kids in the World and How They Got That Way." The gist is that American students are not performing at the same level of their peers internationally.
Our educational system — a coat of many colors, a different flavor for every state and, in some cases, for every county in the state — is not keeping up with the system of many other industrialized countries, even as the job market becomes more global and international competition for jobs becomes steeper.
Here we are, leader of the Free World, and as the Broad Foundation, an educational reform group, tells us, "American students rank 25th in math, 17th in science and 14th in reading compared to students in 27 industrialized countries."
It was only in the last three decades that parents and state lawmakers were shown school systems need accountability: measurable goals, thorough and fair evaluations of performance, incentives for achievement and interventions for poor performance. In fact, Florida has been a leader in insisting on accountability.
But, measured against what?
We are in the enlightened 21st century now and thank heaven educators in the majority of states miraculously have come to realize that we need that accountability to be standardized. We need a "common core" of rigorous standards — the same standards — in every state, as a nation.
I've listened carefully to the naysayers, I really have, but I can't for the life of me see "conspiracy theory" in any part of Common Core State Standards.
Neither can I see how politics plays a part in their adoption. When I want the best education for my child, I don't think of it as a Republican or Democratic thing; it isn't progressive or conservative. It's just wanting my child to be able to compete on a level playing field with anybody anywhere in the world. Whatever it takes, whether it's red or blue.
I have great respect for Shane Vander Hart, perhaps the most active force in the trenches against Common Core, but he bases the majority of his opposition on issues that have nothing to do with the actual standards themselves.
CCSS is sensible and badly needed reform and should not be derailed by misguided and misinformed opposition. It's discouraging to see states that had originally embraced this effort blink in the face of unexpected political opposition. We're down to 46 plus the District of Columbia.
Here's what I think the problem is:
Even though Common Core has been around for more than two years, most people are just hearing about it. And in some states Common Core testing has been implemented before even teachers, let alone parents, have been instructed in how to teach students using the new standards.
And we've put such a premium on testing and scoring, when our priorities should be on teaching. Teaching is what this is all about. And I don't mean teaching to a test, or teaching specifics, as so many fear.
When students score poorly on the more rigorous Common Core-based tests, it threatens to cause a backlash among parents, who increasingly see testing as the problem, not the solution.
But talk to teachers who have been with Common Core for a while. I've spoken with so many now who are so into it, who are converts and now are committed to seeing CCSS implemented.
Melissa Erickson, who began working on Common Core in 2009 with the National PTA and continued on her own since the PTA project ended, claims she's seen virtually zero negativity from teachers. "Certainly, it's a big shift when everybody is making the shift at the same time," said Erickson, "but the more into it teachers get, the more they come to be believers. This is not about teaching anything Washington dictates. It's about reaching goals."
As for the problem of data mining — harvesting information from student files — Erickson agrees that's a problem, but not one brought on by Common Core. "Authorities have been gathering and distributing student information ever since the invention of the mimeograph machine," she said. "Certainly it's a conversation we should be having, but it has nothing to do with the Standards."
Patricia Levesque, chief executive officer for the Florida-based Foundation for Excellence in Education, looks at Common Core from a parent's perspective:
"All standards are, are end-of-the-year expectations. As the mom of a kindergartner, I'm paying attention, and I can tell you all kindergartners used to have to do is count to 20 by the end of the school year. Now they have to do that by the end of the first quarter.
"By the end of the year they have to count to 100, and they have to be able to count by 10s. They have to be able to follow words left to right and know that sentences start with capital letters.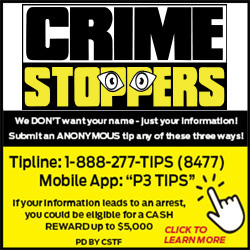 "The teacher uses text books or work books, but how she teaches him — how she gets my son to the goal at the end of the year — is determined by Leon County, not by the state of Florida or the federal government," Levesque explained.
Andrew Vega, a teacher at Orchard Gardens K-8 Pilot School in Boston, Mass., said: "It's imperative that administrators understand, as my principal does, that it may take time for the benefits of the new curriculum to be fully measurable. I'm convinced the kinks will work themselves out and that teachers shouldn't fear Common Core. What I'm doing in my classroom now just feels so much better, and two years into the Common Core, I am a better — and happier — teacher than I've ever been."
I support high standards. I support our children being competitive with other children in other states and other nations. And I understand that Common Core State Standards in and of themselves don't mean students will learn more — but coupled with good accountability and assessment, I believe when all the bugs are worked out, they're going to be everything I was hoping for those many years ago, when my husband and I were trying to figure out where our kids stood, where they were going and if they had a hope of getting there.

Nancy Smith is the editor of Sunshine State News. Reach her by email at [email protected] or at 228/282-2423.